Xiaomi Mijia S500 Electric Shaver
Xiaomi continues to produce modified models of popular products. Today, the Chinese manufacturer announced the appearance of a new Mijia S500 electric razor. The improved model will get special chassis, which will significantly increase the efficiency of shaving. Visually the novelty does not differ from its predecessor. Company Xiaomi has decided not to make changes in the concept of design.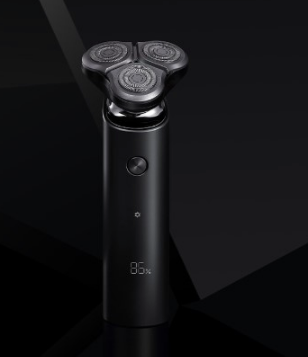 We see the same 3 blades, but their work has become more efficient. This was achieved by using the powerful Mabuchi 260 engine. The manufacturer says that the upgraded electric razor is designed for men with a thick beard. The new product is capable of gently cutting or completely shaving hard hair. All major advantages are preserved. The razor is still extremely compact. It takes up a minimum of space, so you can take it with you on a business trip.
The Chinese manufacturer has not only improved the power but also the shaving area. Thanks to the improved design of the head rotates 360 degrees. The front panel of the device has a small display that shows the battery charge level. There are also special indicators to indicate the need to clean the razor. All of this greatly simplifies the maintenance process.
The charger of Xiaomi Mijia S500 is connected via the USB Type-C interface. It takes about 60 minutes to fully charge the battery. Weighs about 350g of shaver weight. The new product fully complies with the IPX7 standard. The device is protected from moisture and dust. The approximate cost of this product is $39.99.