Xiaomi preparing to launch new Mi Tab 5 tablet
A few days ago, an authoritative insider, publishing reliable information about the latest Chinese vendor on a page on Twitter under the nickname Digital Chat Station, announced that Xiaomi does not plan to release a new tablet this year. Mi Pad 4 is the latest device from this manufacturer, which was introduced in 2018. The tablet has not been updated to the MIUI 11 user interface, which in fact can be considered a recognition of failure.
Xiaomi does not consider this segment attractive for investment. This is probably due to the fact that all past tablets also did not show a high level of sales. However, today all this information has been refuted. The Weibo social network, which is very popular in China, published the first photos of the new tablet. Estimated commercial name is Xiaomi Mi Tab 5.
The manufacturer is rebranding the line of tablet computers. This is manifested not only in the name change, but also in the hardware upgrade. Significantly improved design concept. The device is equipped with a display with narrow frames around the perimeter. In the images shown, the front camera is not visible. Perhaps a retractable module will be used.
The main camera consists of two sensors and a flash. Unfortunately, there are no insiders about the technical characteristics of this device. However, if Xiaomi returns to this segment, it definitely has a hot new product that can impose fierce competition on the flagships. We continue to follow the news so as not to miss information about this tablet.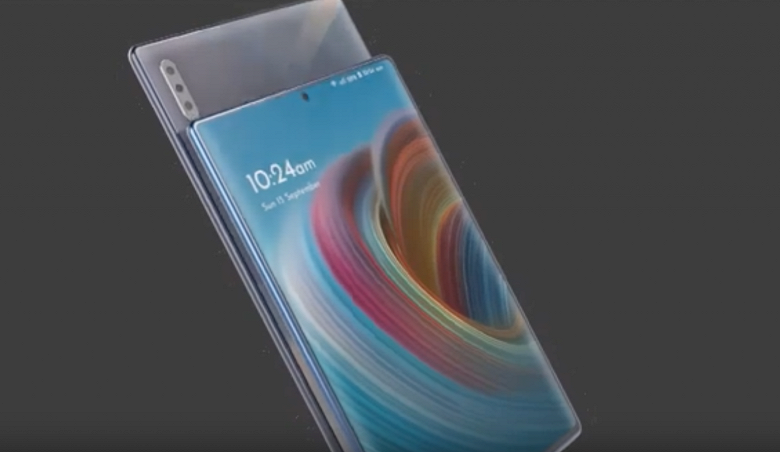 According to the source, Xiaomi Mi Tab 5 is a stylish and slim gadget. The manufacturer made the screen frames as thin as possible, which contributed to the expansion of the display space. The front camera module is embedded in the screen. The sensor is located in the center. The main camera module consists of three lenses. Their specifications are not yet known.
The new tablet will run the Android 10 operating system with the MIUI 11 user interface. The manufacturer does not comment on rumors about the imminent launch of Mi Tab 5. However, many users expect to see the new product at the next Xiaomi conference, which is due to take place next week. No technical specifications. We'll have to wait for the official announcement.