Xiaomi Roidmi NEX Handheld Cordless Vacuum Cleaner
Some time ago we talked about the Roidmi F8 cordless vacuum cleaner, well, the manufacturer Roidmi that collaborates with Xiaomi, has just launched a new model of wireless hand vacuum cleaner, the Roidmi NEX that can now be yours.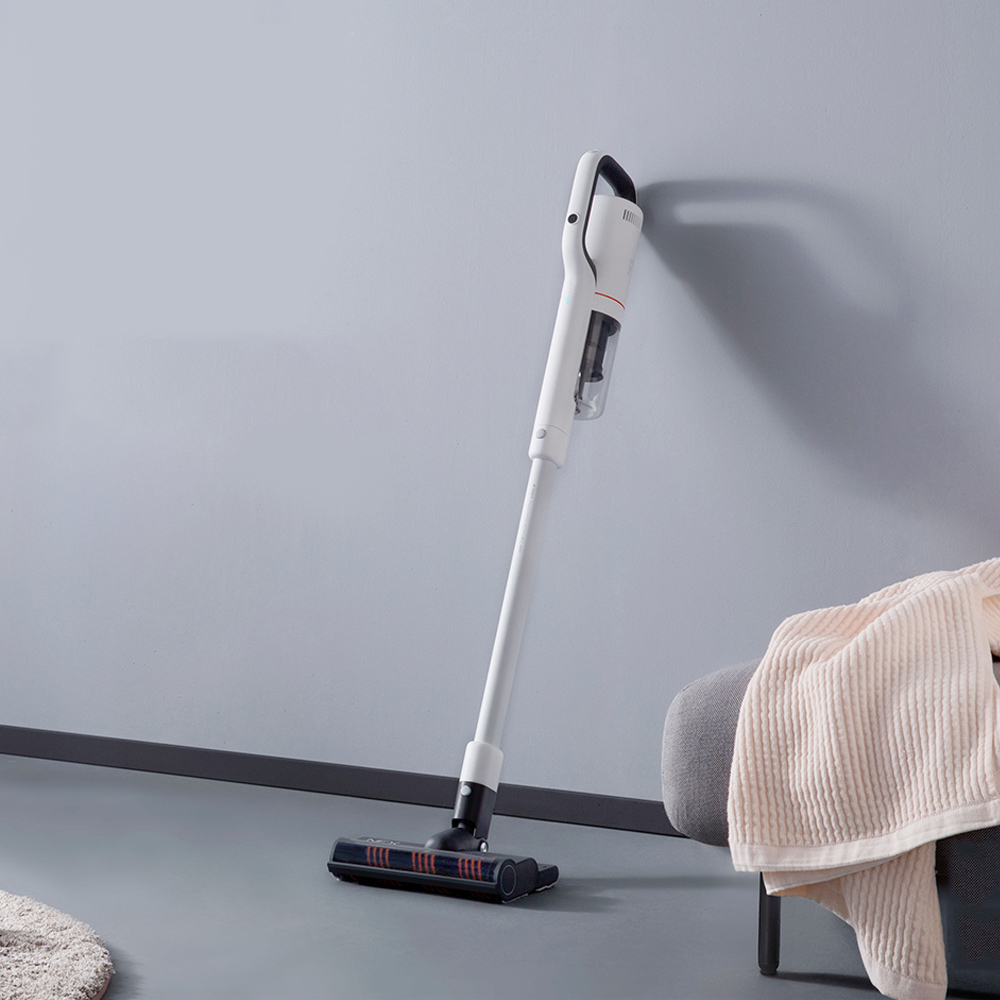 A priori, we see that this is a powerful and lightweight wireless hand vac (wireless). With it you can have a whole in one, since you will enjoy the advantages of a conventional vacuum cleaner, although it really sucks well, and the benefits of more modern models, such as not fighting with the cables, carry too much weight or make a lot of effort to move it.
It has dimensions (length x width x height) of 1,191 x 259 x 158 millimeters and a weight of just over 2 kilos. The packaging includes a Roidmi NEX wireless handheld vacuum cleaner, seven cleaning accessories and a user manual.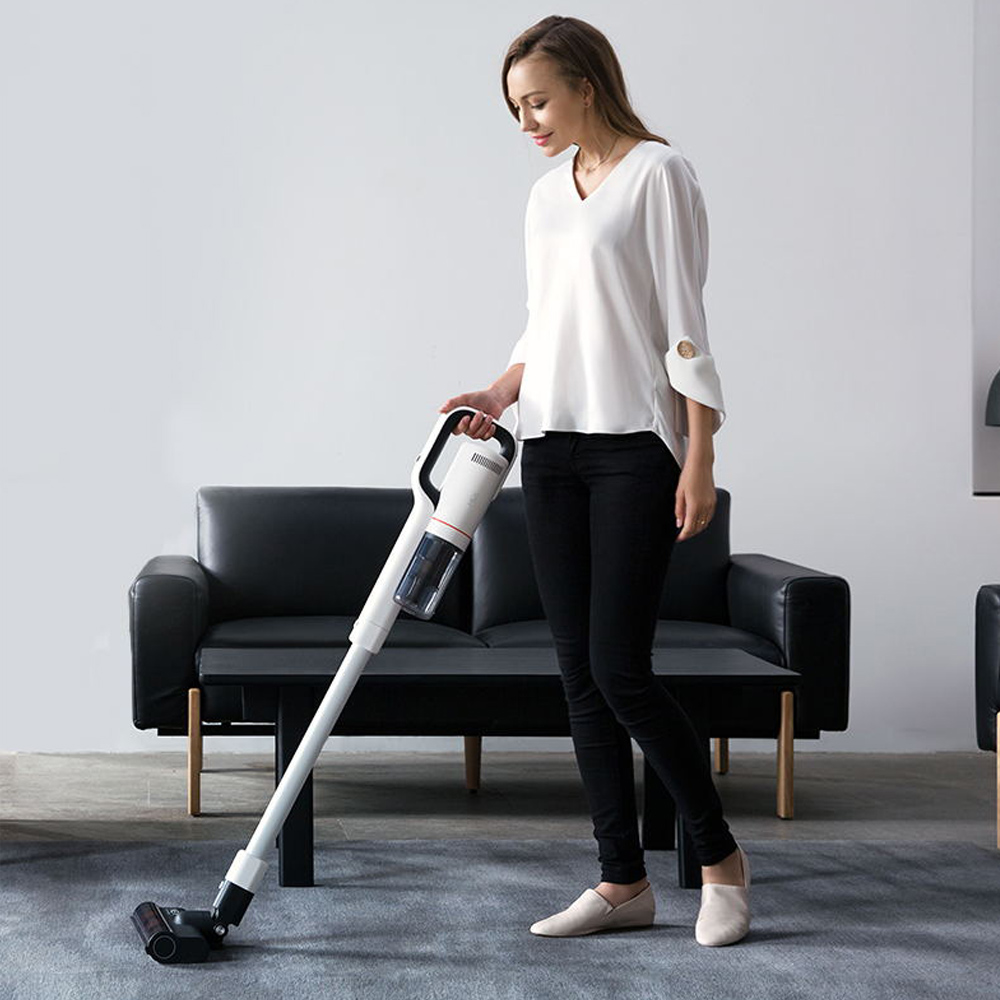 The Roidmi NEX hand vac and the Roidmi F8 are not from Xiaomi. It includes the following accessories, mainly different types of brushes for a better cleaning: an electric brush for dust mites, a soft roller brush and another carbon fiber, a standard brush for dust and another with nozzle and a hose to lengthen the arm of the vacuum cleaner. The main brush is equipped with LED lights and a light sensor that automatically illuminates under the sofa, bed or other dark corners, allowing better cleaning under our furniture.
The new generation of Engine-X brushless motors allows the Roidmi NEX to rotate up to 120,000 revolutions per minute, generating 145AW (attowatt) and 23,500 Pa (pascals) of suction power. This makes it a powerful handheld vacuum capable of capturing deep dirt. With its water-resistant roller brush and container that can hold 180 ml of water, you can clean the floor of your house and leave it unpolluted. The cleaning heads are fully washable. It has a HEPA filter that traps and retains dust particles that cause allergies. This is due to its filter of six capable of getting the smallest particles (0.3 microns) and 99.9% of allergens.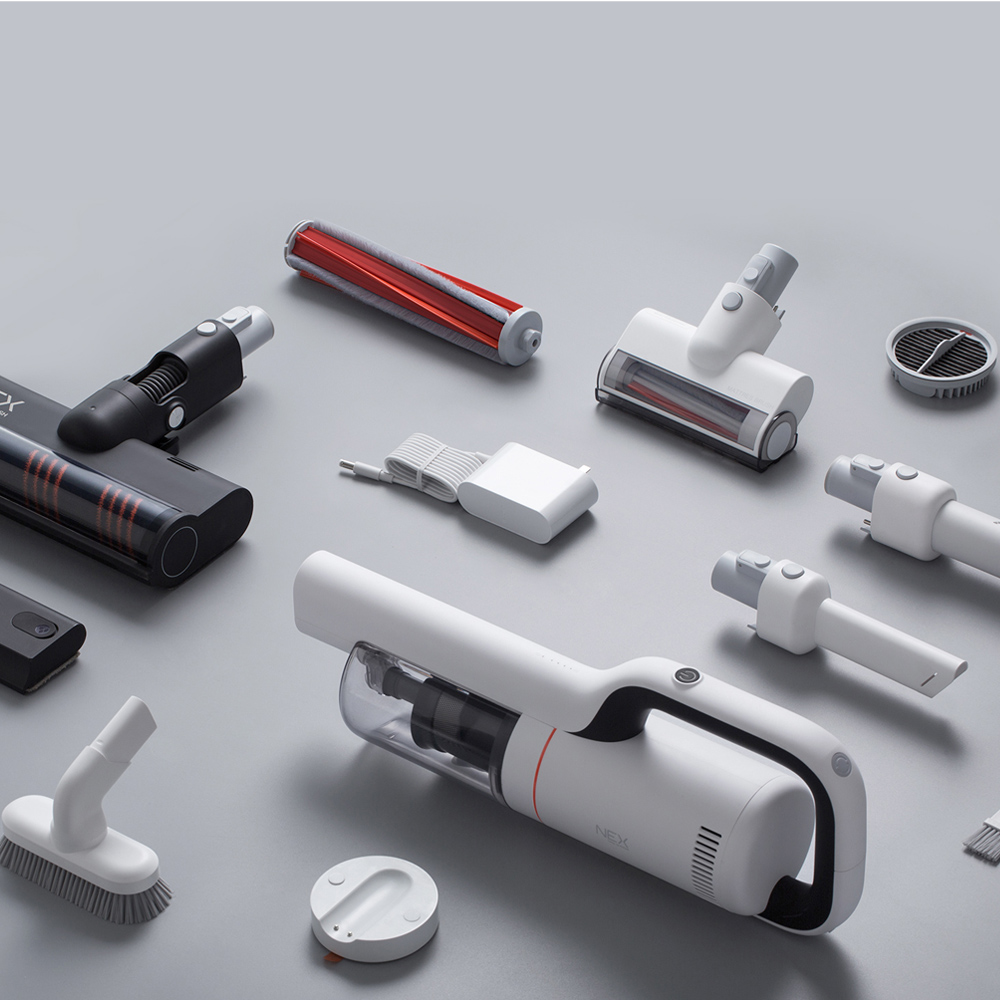 To operate it uses a 2,500 mAh lithium battery that offers an autonomy of up to 60 minutes if used at a power of 65W and 38 minutes if you raise the power to 120W. If you need more cleaning power, it can be set to 435W and used for 10 minutes. You can clean an area of up to 380 square meters at once.
In addition to being a wireless handheld vacuum cleaner is smart, as it can be connected via Bluetooth to the Roidmi app and view battery life, receive notifications of filter change, as well as adjust the cleaning time, among other functions. In short, it will allow you to control the Roidmi NEX from your mobile.