Xiaomi VH-328 Mosquito Killer Lamp USB Electric Photo catalyst Mosquito Repellent
Have a good time, folks! Today I'll tell you about another Xiaomi anti-comarine lamp called VH-328. The principle of work is based on self-influence, the rest under a kata.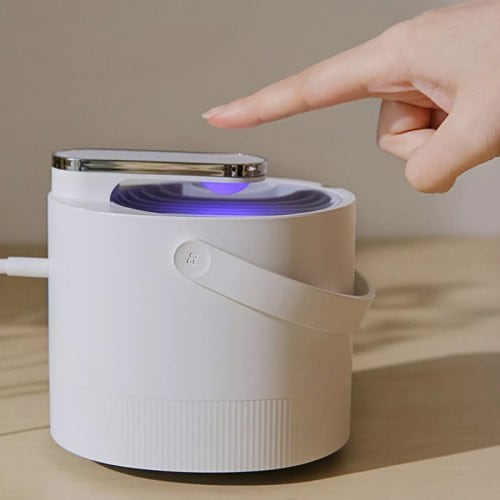 Last year I reviewed a similar lamp from the same Xiaomi and was generally satisfied, except for the purchase of replacement cartridges. But progress does not stand still and this time released a lamp from mosquitoes, which does not need any liquid or cartridges. All the more recently it had a campaign and people should know what is going to them. About everything in order.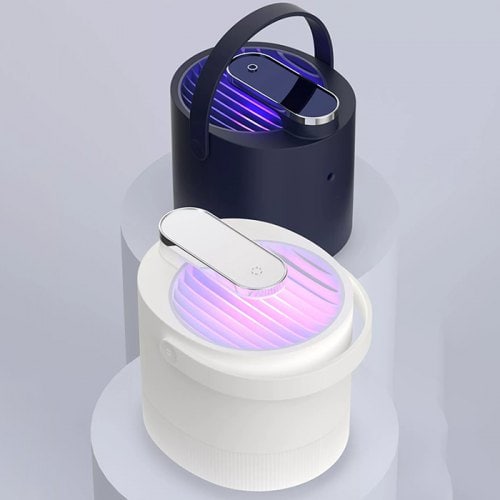 The appearance of the Xiaomi VH-328 is quite similar to most similar devices. The material of which the lamp is made is dark blue ABS plastic. On the back (if you can say so about the circle, but still) is a connector for connecting the power cable. There is no battery in the lamp.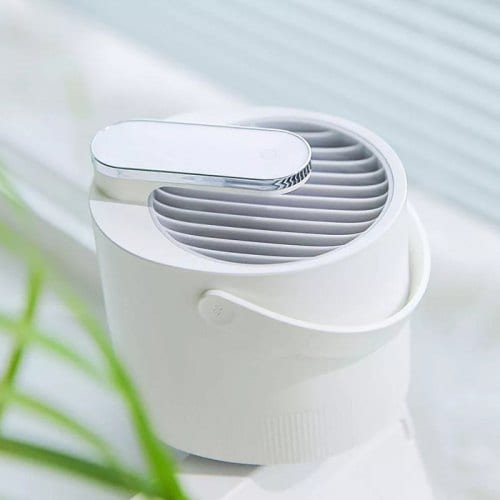 Since the Mosquito Killer Lamp is a compact device for every day, a handle is provided for easy carrying. At the top, there is a so-called "hound" with a single control unit. The surface of the hound is glossy, and the prints are very good. Underneath it there is a drop with an ultraviolet lamp, which should attract mosquitoes.
Inside the lamp itself is a fan, which according to the logic of the developers should suck in the air flow of mosquitoes inside, passing through their blades. Maximum cruelty. On the back of the lamp there is a removable cover, with the characteristics of the device. The same cover serves as a reservoir for mosquitoes who have fallen on the battlefield.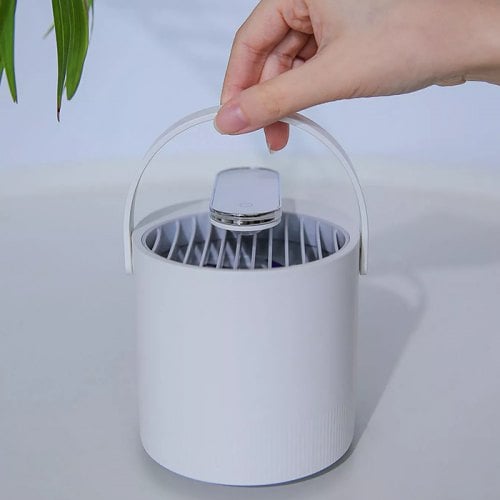 Further disassembly happened by chance when I faked the gooseneck with my fingernails and the plastic came out of the slot. So fate, I thought, and went to get screwdrivers. What is the electronic stuffing of the lamp? The basic chip has no signs, and the UV lamp is 8 LEDs. In the body of the lamp is also hidden a handkerchief charge, it is not possible to pull it out. Apparently, the body somehow gathers in parts and in the interval is set the board.
Since the lamp is still disassembled, it was interesting to check the glow of the LEDs. In fact, it turned out to be a real UV diode (checked on a bill), which on the idea (developers) should attract their radiation mosquito spawn.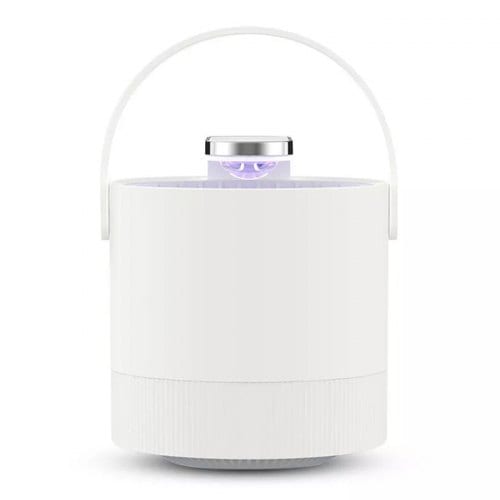 Collect back and go to test the parents (they have already organized the first rally of buzzers in the Krasnodar region and they collectively decided to stay). The lamp was powered up from the first power supply unit and left for the night in this form. In the morning, the lamp was off (apparently there is a light sensor, or a timer to turn off), and the compartment under the corpses was empty … And this provided that in the evening we sat and fed them …