Xiaomi Mijia Mi Inkjet Printer 1.2GHz Quad Core 4800 x 1200dpi
The first batch of Xiaomi Mi inkjet printers was sold in China this morning. The international version of the device will be presented soon. The main feature of this model – a wide range of features. For example, support of copying of photos, scanning of video, the press of a photo from WeChat is realised. An additional advantage will be an intuitive control system. Therefore, users will not have difficulties with the configuration of this device. The estimated cost of the new product is $410.35.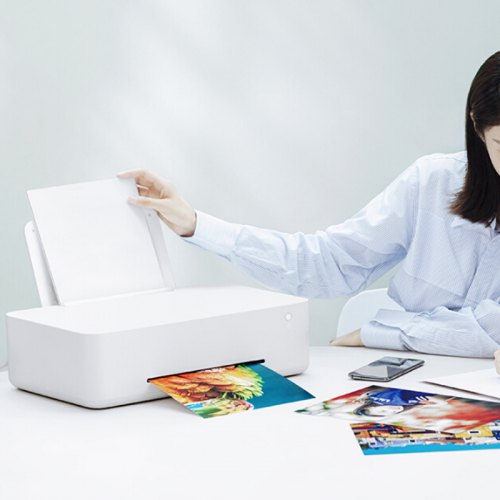 Often, inkjet printers fail due to clogged printheads. Xiaomi Mijia supports automatic maintenance. The printhead is cleaned automatically every week. This process can be controlled via a proprietary application. Four cans of ink are included as standard: blue, purple, yellow and black. Users will be able to refill the ink cartridges themselves when necessary.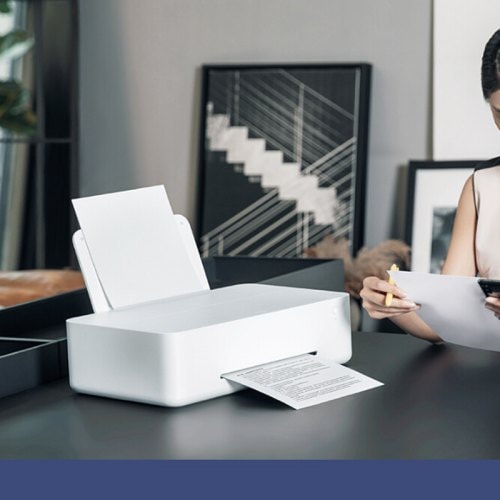 Speaking of performance, it should be noted that the Xiaomi Mijia photo printer is equipped with a quad-core processor with a clock speed of 1.2 GHz. Support for the function of converting WPS files online has been implemented. Print clarity is quite high. Printed image resolution reaches 4800×1200 pixels. Special attention should be paid to the universal design of the paper feed system, allowing the use of different materials.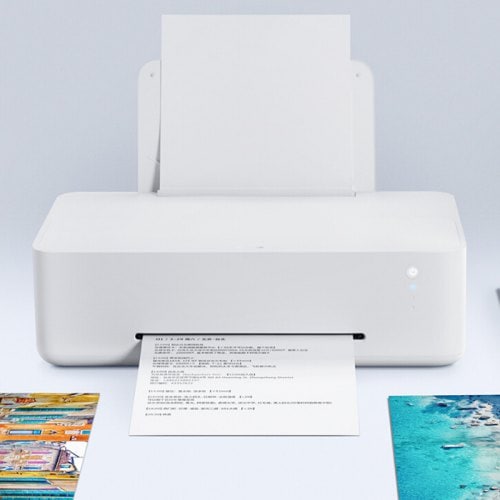 A standard set of ink cartridges will suffice for 9500 pages of color printing. The printer consumes ink very economically. Of course, this is one of the main advantages of this model. Synchronize it with other devices using the Mijia APP application.