SMARTMI CJJSQ01ZM Humidifier with Ultrasonic Sterilizing Technology
Our favorite Asian manufacturer, Xiaomi, always seeks to improve our quality of life, so the company has provided its catalog of products for the home, presenting us with products that ensure comfort and comfort, such as the Xiaomi Deerma DEM-SJS100, a humidifier with great design and flawless operation, in this order of ideas, now brings its latest product launch in this category, the Xiaomi Smartmi ultrasonic humidifier, which incorporates a water tank with great capacity and impressive features that we will discover below.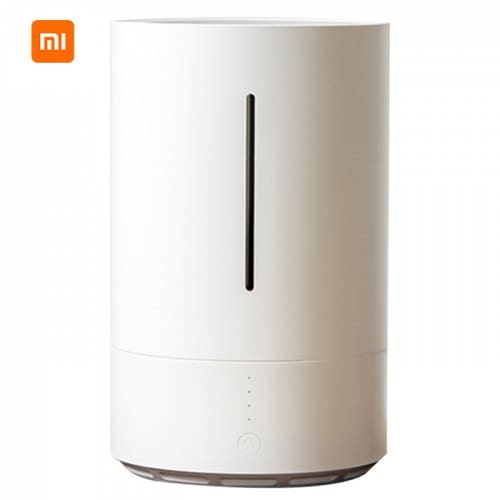 The Xiaomi Smartmi ultrasonic humidifier was designed with an elegant image, ideal for our homes, with a beautiful white color very sober that gives a striking distinction to the eye, to continue detailing we can see that his stylized figure is divided into two components, first the container in which there is a viewer where you can see the water level, on the other hand, at the bottom we find the control system with the main button and four precious LED lights, which are divided into three that report the operating power of the humidifier and the last if connected to the Wifi, all are embedded in the structure.
It is constructed with ABS antibacterial plastic, giving it great resistance against blows, falls and scratches. The body measures: 20.70 x 20.70 x 33.60 cm combined with a weight of 3.0 kg, so we are dealing with a product that we can place anywhere with ease.
The Xiaomi Smartmi Ultrasonic Humidifier is naturally linked to a company application, which allows you to control its operation remotely, its on/off time, as well as set the working power.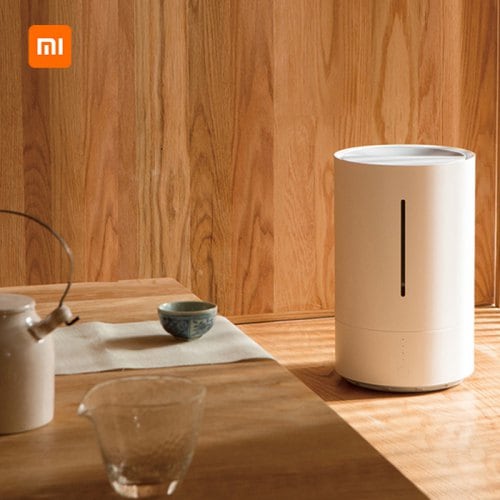 In the main menu we can see what humidity the environment has and the temperature, where three options are presented, to configure the operating power and the timer that allows you to determine the time to work, we will also see some additional options, on the other hand, it is important to define in the application the optimal parameters of humidity you want in the room.
When you turn on the device at home, it will indicate the humidity of the environment, after this you must define the desired value you want and set the power, something impressive is that the product works quickly and effectively, performing the task in a matter of minutes. The device is very silent, only when we use the maximum power can you hear that something is working. On the other hand, if the humidity exceeds 70%, the equipment switches off immediately, this because its sensors detect that the room already has the humidity set by the user in the application.