Xiaomi Star Trang Telescope – Monocular High-definition Low-light Night Vision
On April 4, Xiaomi presented not only computer glasses, but also the Star Trang telescope. The estimated cost of the new product is under $100. The device is equipped with special aspherical lenses of different diameters depending on the model. However, both versions have the same viewing angle – 60 degrees. The telescope lens is a high-quality glass lens with a multi-layer coating on the entire surface, so the optical characteristics are significantly improved. The new Xiaomi telescope is capable of providing a really good viewing experience.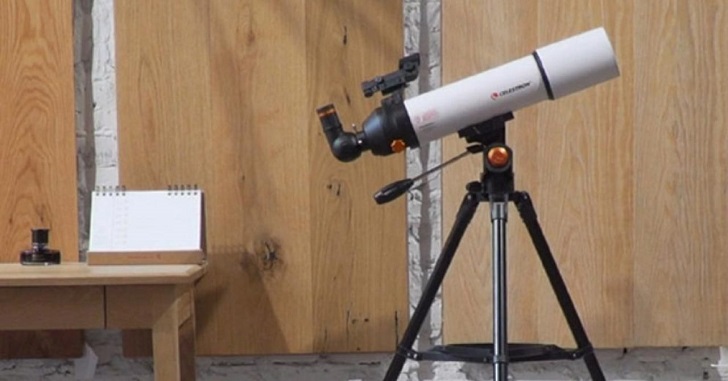 The developers decided not to use traditional brackets. Especially for the new telescope, a fixed-point design was designed. Therefore, the telescope will be convenient to use as a child and an adult man. Each user will be able to adjust the device according to their needs. Therefore, watching the starry sky has become much more comfortable.
The tripod is made of high-quality stainless steel. Maximum corrosion protection ensures continuous operation. The design is extremely robust. The tripod is equipped with additional discs that ensure the stability of the telescope. The device can be disassembled and folded into a backpack. The telescope portfolio is made of waterproof, durable fabric. Double backpack straps provide comfort during carrying.
The novelty is equipped with two eyepieces with a diameter of 23 mm and 10 mm. The first one provides an increase of 21.7X, and in the second case the multiplicity is 50. The viewing angle is 60 degrees. The telescope is equipped with a steel tripod and protective discs. The complete set of delivery includes a bag for carrying the device. The Xiaomi Star Trang Telescope was estimated at $89. Sales of the telescope will start in two days, April 9.