Yesterday it became known that the Xiaomi eco network is preparing to launch a new robot vacuum cleaner. The companies Mijia and Stone Technology are to hold a presentation of the product on March 19. There are only 4 days until the release, but the Chinese manufacturer continues to gradually discover the main advantages of this device. Today was published another announcement, which indicates three major innovations.
The developers have significantly optimized the application, which is responsible for mapping the room. This was made possible by the use of the LDS laser navigation algorithm. The Xiaomi T6 robot vacuum cleaner will be able to design a cleaning room in just a few moments. The positioning accuracy of the device has been significantly improved.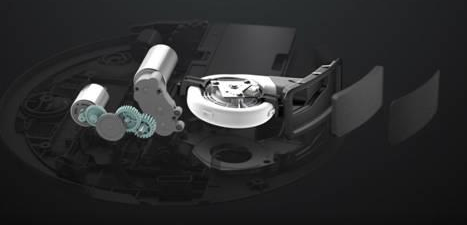 Implementation of the SLAM algorithm support allows users to make adjustments to the layout created by the robot. This technology is mainly used in the drone manufacturing process. The new Map Management 3.0 application remembers the area to be cleaned. The location of furniture, appliances and interior items is preserved.
The second improvement is the minimization of the noise level without loss of dust and dirt suction power. The efficiency of the robot-vacuum cleaner is determined by the suction capacity. This criterion determines the efficiency of cleaning. Unfortunately, high power is often accompanied by a lot of noise, which creates discomfort. The developers have managed to solve this problem by using modern noise reduction design. Exact characteristics are kept secret by the manufacturer, but foreign experts are sure that this parameter will exceed the mark of 2000 Pa.
The third innovative solution is the use of disposable rags. The robot vacuum cleaner not only supports dry cleaning, but also wet cleaning. Xiaomi T6 is equipped with a disposable cloth, which significantly increases the efficiency of floor cleaning. Users will receive a two-year warranty on this device. Battery capacity is 5200 mAh. The use of a washable filter allows us to extend the service life of the equipment.
The release will take place very soon. We remind you that crowdfunding will open in exactly 4 days. In our online store you can buy robotic vacuum cleaners Xiaomi, which are presented in a wide range.
More about: RoboRock T6 Robot Vacuum Cleaner