Xiaomi Mijia VDW0401M Internet Desktop Dish Washer for 4 Sets 6D Double Spray System 99.99% Sterilization
The Xiaomi Mijia VDW0401M is a smart internet-connected dishwasher that not only cleans but also disinfects and sterilizes with 99.99% efficiency – that is, kills all microorganisms. It is smaller in size and can fit on a desk, which has the advantage that it is worth launching because of the smaller amount (but the small amount is not that small). It can also be used with Xiaomi Home (Mi Home) and is priced at $389 now.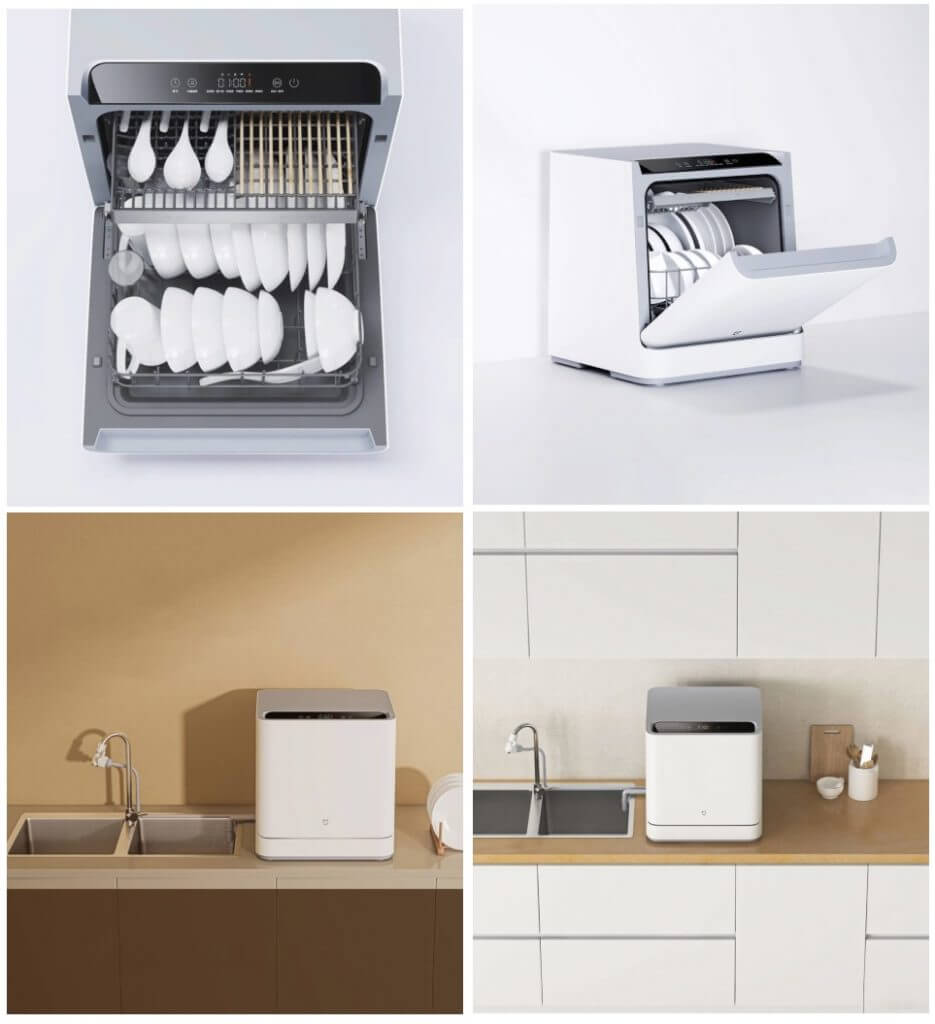 It is a dishwasher with dimensions of 442 x 461.5 x 419 mm, which makes it a countertop device. This is especially important for people who live in blocks of flats, in apartments with small kitchens. The dishwasher is ideal for small families, because it houses – not difficult to guess – up to 32 dishes. It has a very interesting appearance, has been equipped with a touch control panel in the upper part of the body, which in addition to the control buttons shows the status of the washing cycle. In addition to traditional control, the dishwasher has implemented a voice control system, XiaoAi assistant and the ability to connect to the Mi Home ecosystem. This not only allows you to control the dishwasher through the application, but also to view the current operating status of the device.
The Xiaomi Mijia dishwasher offers 6 washing modes. The shortest program lasts 28 minutes and the dishes are washed at 55 ℃. The longest program, the so-called "Thorough washing" takes 139 minutes, and washing takes place at 75 ℃. As the manufacturer assures, thanks to relatively high temperatures, the Mijia VDW0401M dishwasher eliminates up to 99.9% of bacteria.