XIAOMI Tonfon 3.6V Cordless Hot Glue G-un USB Rechargable Melt Glue G-un Kits with 10 Glue Sticks
About a month ago I got the order from BangGood Mall, I do not know if I had the opportunity to tell you that I bought a soldering stick gun. I know that there are also a lot of cheap models under 50 lei, but I have seen a few in reality and did not inspire confidence because they were made of poor quality materials. At Auchan we saw one disposable one, costing somewhere at 8 lei. Now it depends on what everyone wants.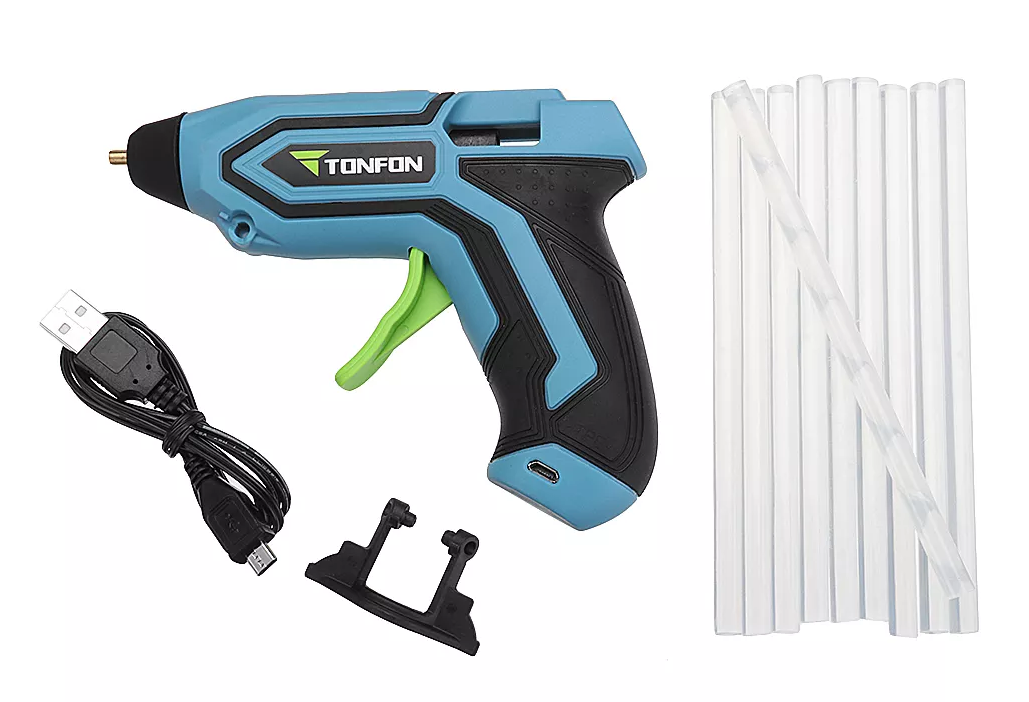 If you do not have too much sticking and you think a disposable one could do your job, then it's okay to give 8 lei. If you want a quality model that you can use to stick things together, I recommend it to you. Tonfon is a company that has launched its products into Xiaomi's crowfunding platform, so you can expect an efficient, ribbed, not a toy gun.
Do you know what I like most about him? The fact that it has an integrated battery, enabling it to be used easily anywhere. They do not depend on the thread, they can take with me to the yard, in the garage, or anywhere I work with him. This is one of the reasons why I chose it. The battery has a high capacity of 2000mAh and provides 30 minutes of autonomy. So far I have not downloaded it completely. Charge via a MicroUSB port.
It's about to warm up in about 30 seconds, and the maximum temperature is 170 degrees. Although it is a rather small gun, it manages to do its excellent job. Personally, I have no reason to complain about him. It is right, and I have no reason to compare it, because so far I have not had another gun of this kind. I used it to stick things together, including the FIIDO D1 bicycle battery (I was curious to unzip it and see what it looks like).
Also, my wife was bothering to buy a silicone stick gun for a long time, because she's used to doing handmade stuff from time to time, so she needed one. Can stick anywhere: textiles, wood, plastic, ceramics. The soldering gun came with the following accessories: charging cable, plastic holder and 10 silicone bars 7 x 140 mm. The plastic holder is recommended for use when you want to place the gun after you have used it. It supports it in a certain position, slightly inclined in the face so that it does not block with strong silicone and can no longer be used.
It's pretty simple to use. It has one button for On / Off and 2 colored LEDs: red indicates that you have to wait for it to reach the maximum temperature, green means it has warmed up and you can use it. The trigger handle is very easy to press. There is little pressure needed for a constant flow of adhesive, so it can be used without problems by women. I mentioned this because I know that there is a fair demand from decorating and other handmade things.