Xiaomi VIOMI S9 Robot Vacuum Cleaner
Xiaomi's appliance partner VIOMI is releasing a new robot vacuum cleaner this year. After the VIOMI V3 which navigates with a camera, in test here, here is the VIOMI S9 with laser navigation for more precision.
The previous VIOMI robot vacuum cleaner surprised us by its very good quality/price ratio. But nothing surprising since that's how we recognize a product belonging to the Xiaomi ecosystem. Nevertheless, the VIOMI V3 did less well than a Roborock S5 when it came to finding your way in space. Indeed, the previous VIOMI's robot vacuum cleaner could not differentiate the parts that make up a housing. This problem seems to be the weakness of the V-SLAM navigation system using a camera.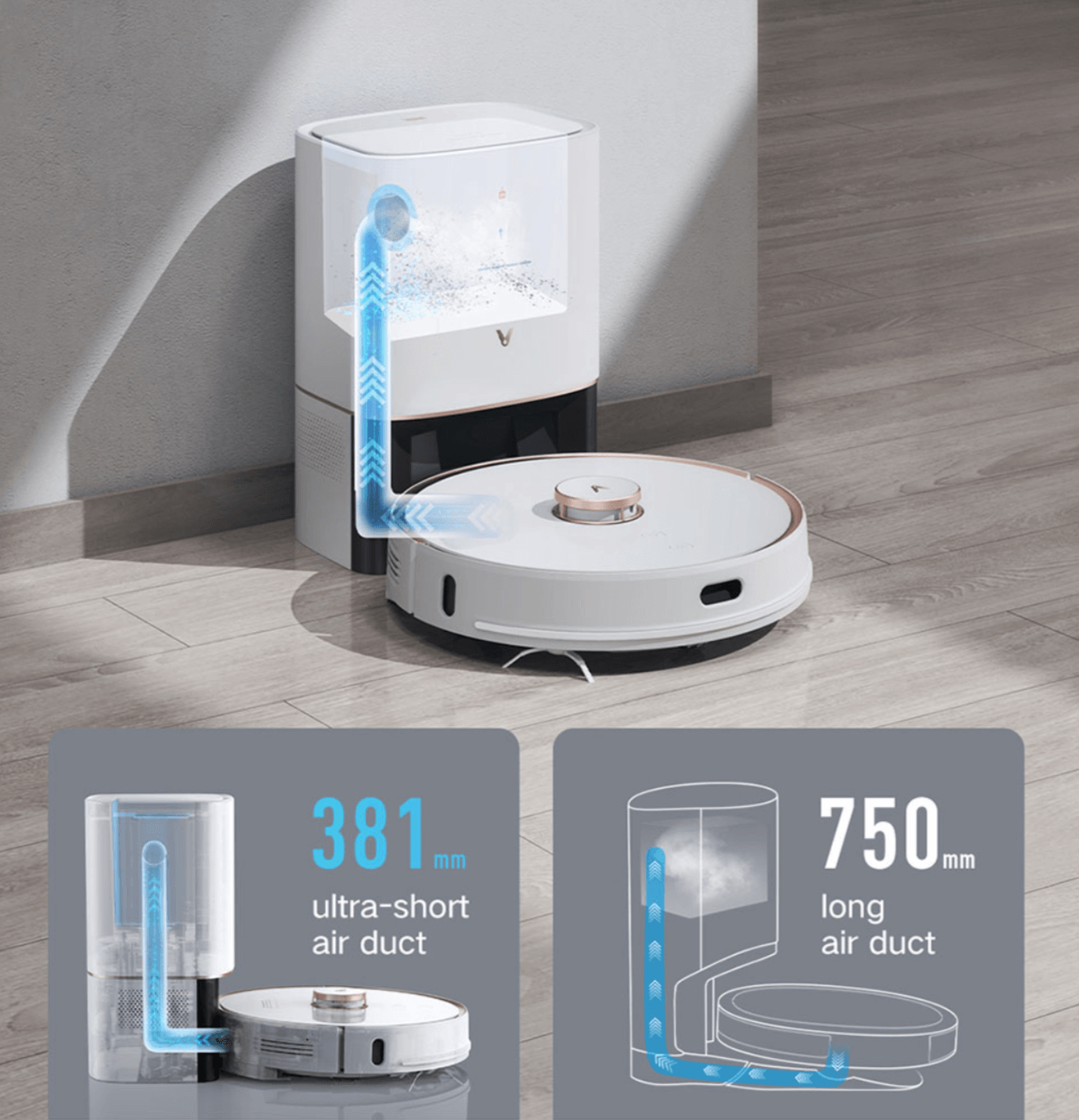 However, Xiaomi's partner corrects the shot with his new VIOMI S9. In that the robot vacuum cleaner uses a LiDAR to locate itself in space. This laser navigation system is the same as that of the Roborock S5 which had beaten the Dreame F9 in this comparative video test. But where Dreame does better than Roborock is by offering this navigation system on a complete robot vacuum cleaner for 300€!
Indeed, the VIOMI S9 is not only equipped with a laser navigation system. It is also well equipped. For example, there is a mop that humidifies itself with an electronic system. This system allows a more important humidification than with a passive filter system. And that's not all, since Xiaomi's new vacuum cleaner also has a 2700 Pa suction, a 100 Pa improvement over the VIOMI V3. Finally, the S9 is capable of vacuuming harder as soon as it detects that it is on a carpet.
Finally, note the pleasant design of this vacuum cleaner. A specificity to which we are accustomed Dreame. You can already buy the VIOMI S9 on the official store of the manufacturer.