Xiaomi Z2 8H Latex Pillow Soft Neck Support Cushion
The Chinese manufacturer Xiaomi has won superiority of quality in the Chinese market of the country and entered the world market due to constant improvement of its technologies and ideas. A model called Mi 8H Z2 Pillow is an orthopedic pillow that adapts to the individual curves of the human body, thereby creating a healthy environment for resting muscles.
The product harmoniously interacts with the body of a lying person, supports the neck in the right position, allowing you to relax the entire cervical spine. Muscles rest during the night. This makes it easier to fall asleep. If in a dream you constantly roll over, Mi 8H Z2 Pillow instantly adapts to your movements.
The pillow material is natural latex, supplied by Thailand. The cushion has a porous, breathable structure, due to which the air always circulates well, and the natural cool temperature of the material is maintained – for maximum comfort during sleep. Special pillow case Xiaomi Pillow is made by the system Clean Cool: an antimicrobial fabric with silver particles in the fiber. This provides an inhibition of more than 600 species of harmful bacteria, and the tissue itself is completely safe for humans. The effect of the action is preserved even after repeated washing.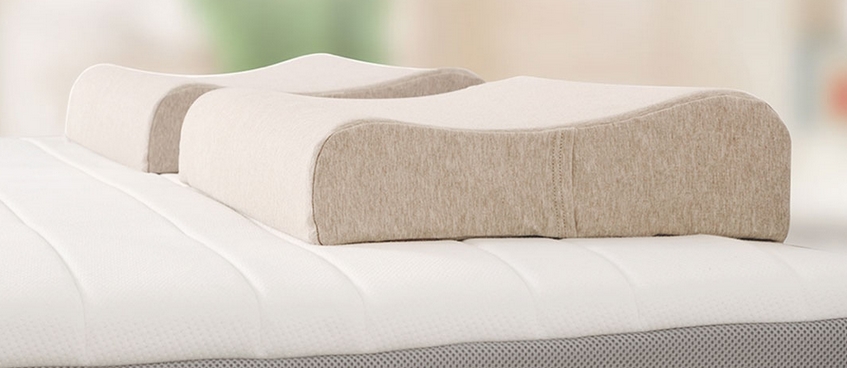 From ticks, in turn, protects Polygiene – a material developed in Sweden and used in the manufacture of medical clothing. In addition, that this tissue fights microbes, it does not acquire any unpleasant odor. This high quality of the product makes it possible to take care of your health at a new level, so the orthopedic pillow Mi 8H Z2 can be a great gift for any person. Xiaomi took care of the creation of stylish packaging, and compact size – due to vacuum compression, completely safe for the product.