Zaofeng Outdoor Detachable Barbecue Grill
Winter is coming to an end. Warm spring days are getting closer, which means the kebab season is getting closer! To which you need to be ready in all arms. And it's easy to do with the Zao Feng Early Wind Portable Grill!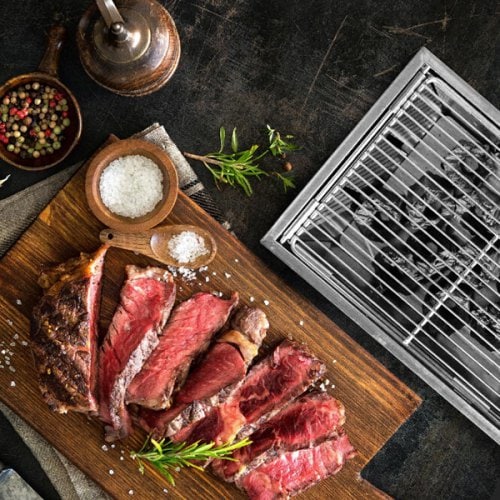 Weekends are a great time to go out in the countryside. And as a rule, no picnic is without vegetables, meat or fish cooked on charcoal. Zao Feng is a collapsible barbecue that can easily fit in the trunk of a car. The size of the barbecue when folded is 420 x 215 x 20 mm, and when folded – 420 x 215 x 150 mm. The grill is made of hardened steel with non-stick coating. It weighs only 3.52 kg.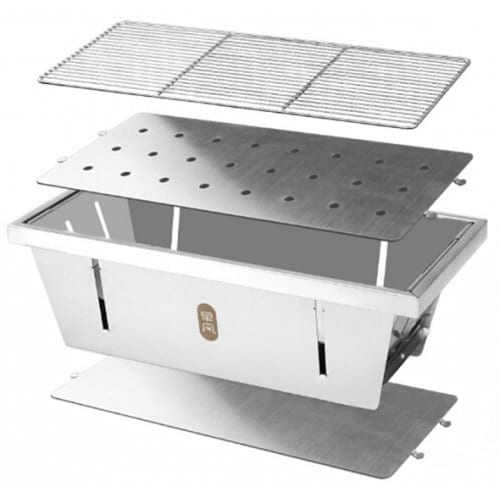 Zao Feng is a portable barbecue, which can be easily taken on vacation, as it weighs only 3.52 kg. The product is made of a combination of high-quality and reliable stainless steel AISI 201 and AISI 304L. AISI 304L steel grade is distinguished by good resistance to oxidation, plasticity, excellent anti-corrosion properties, as well as resistance to temperature fluctuations.
Compact dimensions of the barbecue in disassembled form (420 x 215 x 15 mm), will allow to place the product in the trunk of the car. In addition, the Zao Feng barbecue is supplied with a special bag, which will "keep" all the details of the product intact and allow you to carry the product manually. BBQ Zao Feng is suitable for both camping and home use.