Xiaomi Mijia V03 Bluetooth Portable Wireless Loud speaker
The Chinese company Xiaomi has proven over the last few months to be the leader in the range of both basic necessities and attractive accessories for users, being each of its launches a success, an example of this is the Xiaomi SOOCAS N1, a nasal hair cutter that came to facilitate the process of shaving us, as well as this product many more, for that reason today is the turn of the Xiaomi Mijia V03, a mini colorful speaker that will captivate us without a doubt, generating a pleasant musical experience. Stay with us to learn more about this equipment in the next post.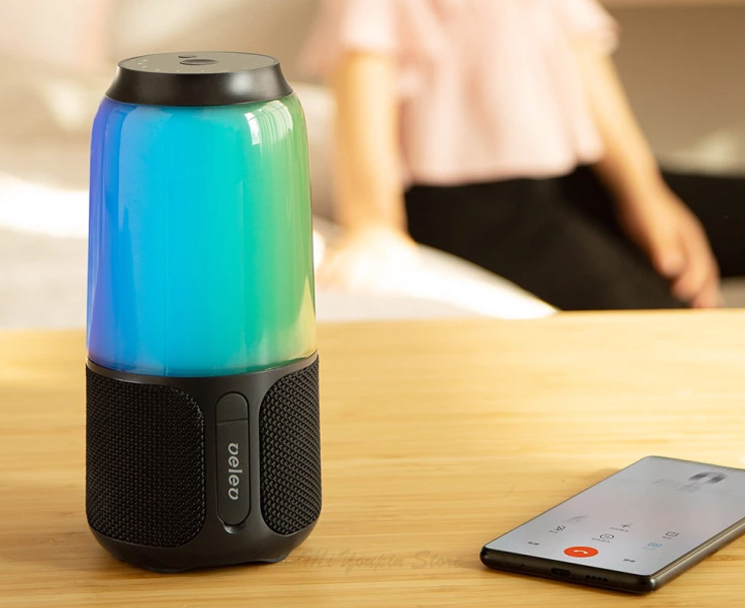 The Xiaomi Mijia V03 shows us a very delicate and eye-catching design, ideal to take to any stage without causing imbalance in its harmony, as we have mentioned before, it is a small and portable device, which makes it easy to take with us. It is an elongated equipment with a base where we will find the speakers and a body of a resistant material that gives us an effect of colored LED light, creating a pleasant atmosphere where we are.
For its manufacturing materials does not stray from the parameters of the mini loudspeakers, with a compact structure built from aluminum alloy plus PC, which gives us both greater strength and durability, and is now available in black and white.
In its base, in addition to the speakers we offer a USB port and 3.5mm connector, while at the top we find the on/off button plus the light control. Finally, it is a small article, presenting the following dimensions: 197×92,5×92,5 mm with a weight of 760 grams.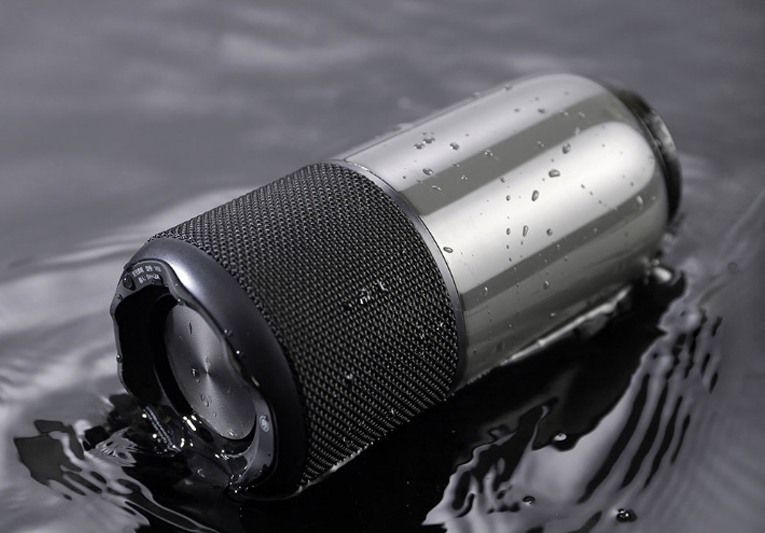 The Xiaomi Mijia V03 presents an endless number of features that make this device a captivating option to spend time with friends, at home or the office listening to the music we like fluidly and clearly. Everything will be possible thanks to its connection with Bluetooth version 4.2, which allows to pair it with our mobile phones (iOS and Android) tablets, computers and other compatible devices, being possible even to answer calls.
Another important aspect is that it provides us with a lithium polymer battery (2600 V/3.7 mAh× 2), which guarantees us up to 10 hours of autonomy (depending on the volume and audio content).
In addition, it is a 100% resistant device thanks to its materials capable of withstanding shocks, falls, dust, scratches and even contact with water, whether splashing or even submerging for a few seconds, an amazing plus.