Xiaomi Mijia Ninebot Double Balance Wheel 130W 10km/h Max Speed Self Balancing Electric Scooter
Today Xiaomi announced the launch of Mijia children's videos. Deliveries are scheduled for June 18. The estimated cost of the novelty is $399.99. The shape of each video is designed in such a way as to fully match the child's foot. The developers insist on the fact that literally three steps will be enough to master unusual clips. One wheel weighs about 2.5 kg, creating a minimum load on the child's feet. The lightweight body contains a chassis made of cast magnesium alloy. The wheels have maximum strength and reliability.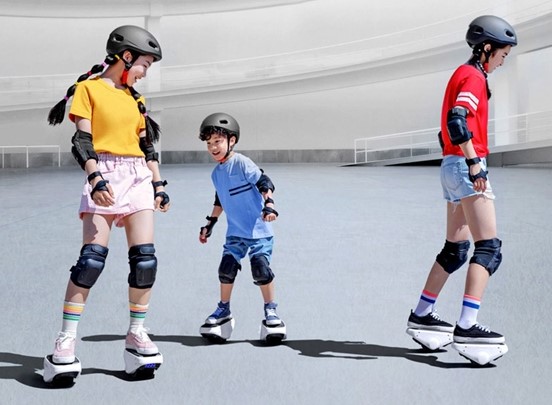 The new Xiaomi Mijia roller skates are suitable for children aged 5 and over. Maximum payload is 80 kg. Therefore, adults can ride them as well. Parks, squares, specially equipped centers with a flat and dry surface will be the optimal platform for riding. Rollers were created taking into account the experience of gyroscopes. The developers have reduced the hardware components, which made it possible to create a fundamentally new device.
Xiaomi Mijia Ninebot Double Balance Wheel travel automatically. The child just needs to keep the balance, indicating the direction of movement. The battery life is 80 minutes. The device is equipped with a powerful battery. Intelligent control system promotes optimal load distribution. The ride will therefore be as comfortable and safe as possible.