Youpin Fixnow XYQX-500E 3.7Mpa Digital Display High Pressure Car Washer
Summer has coming, and it has brought the dust, dear reader, which IS EVERYWHERE, and if you, like me, are tired of dragging the squeegee around, I have a solution. The Fixnow 500E is another product that belongs to Xiaomi's eco-chain, Youpin, and it's coming to solve your hands.
The 15600mAh battery in the base powers the pressuriser's Brushless Motor, which can pour up to 180 litres of water per hour, with a maximum pressure of 3MPa, and a choice of 3 speeds.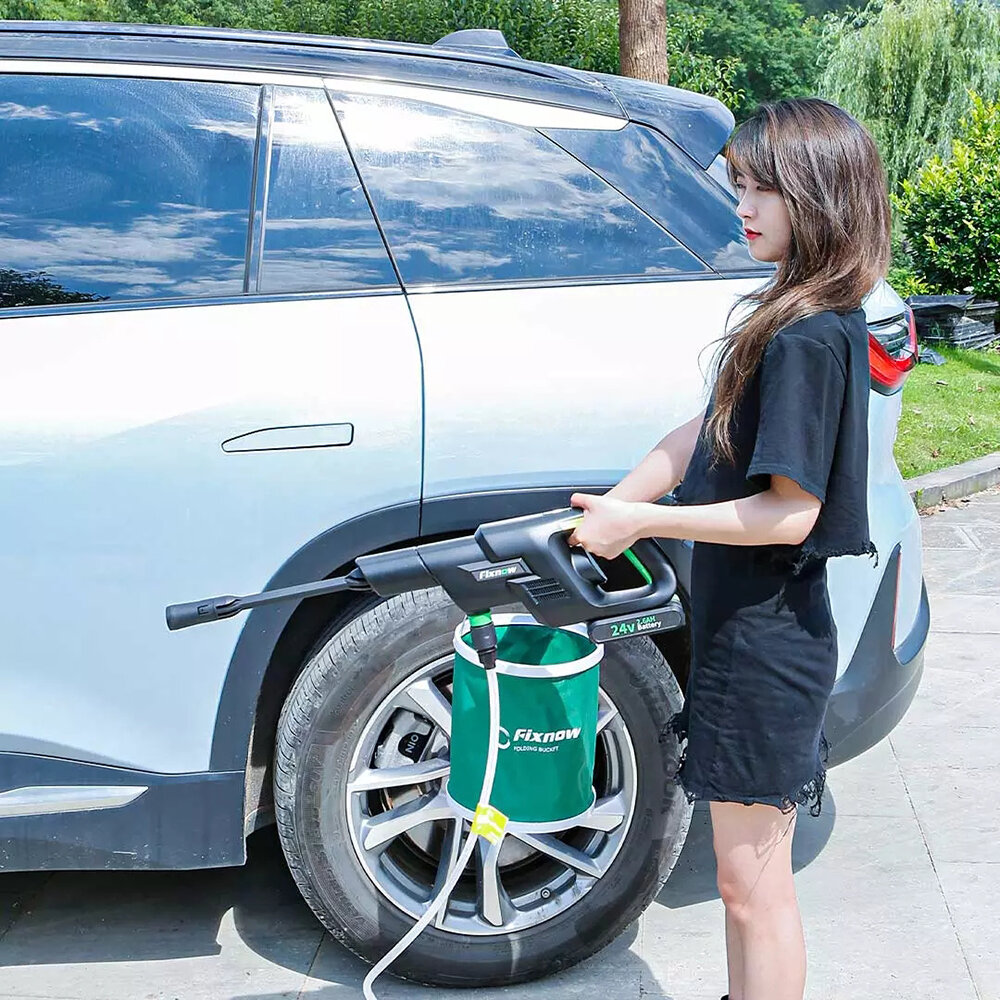 The autonomy of the Fixnow 500E plays from 60 minutes on the first speed, with 1.2Mpa pressure, up to 17 minutes on the third speed with 3Mpa pressure.
On top, it has a small OLED display, which shows you the battery level, and the speed you've selected, with all it needs from you to get it all humming, is to attach a hose to the quick release on the base, which also unscrews to put an iron plaster on it.
Its noise is not unadulterated, as it finishes at around 80dB, and the 2.2kg weight with the battery is more than good enough to use for hours on end.
In the package you will also find sponge gloves, a towel for drying, a Foldable bucket and a carrying bag! Complete package.