YUME Y11 Powerful 11 inch Dual Motor 5600W Foldable Electric Scooter
Reviewing the majority of electric scooters on the market, it is common to find equal specifications, mainly in terms of engine power. That is why it does not cease to surprise for good what it has to offer YUME Y11, a vehicle that doubles the performance and optimizes the rest of the components.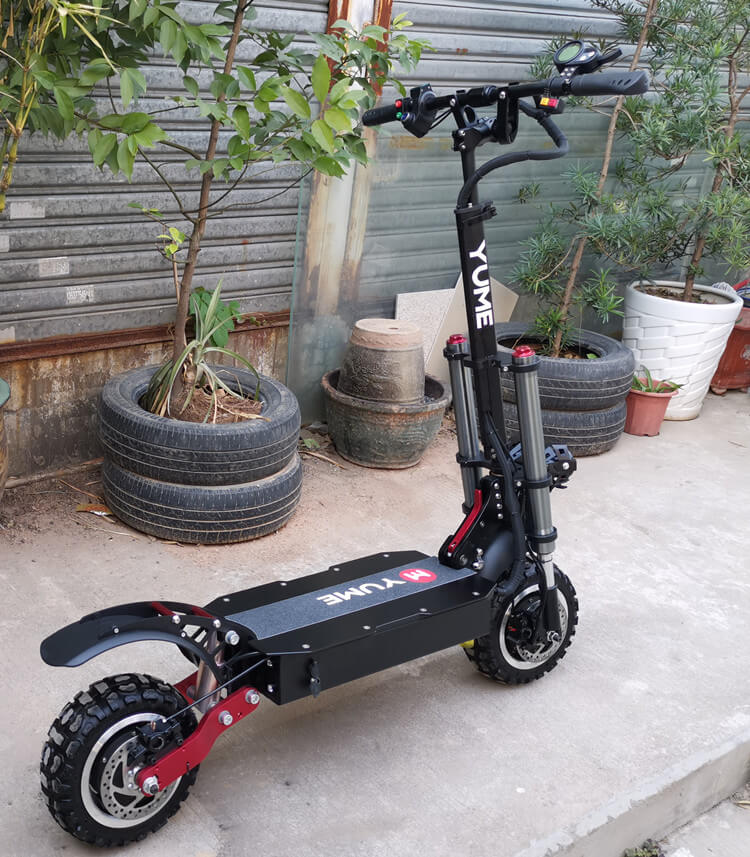 The new YUME Y11 is a high-end electric scooter that is presented as an improvement over previous generations from a 5600W motor power (with a 2800W x 2 disconnectable motor) that also makes it possible to save on battery when needed . In addition, there is no lack of a double front and rear suspension, tires for all types of terrain and two disc brakes on its wheels for greater driving safety.
As expected in this type of creations, a folding system has been added to its conventional structure that facilitates saving space at home or in the trunk of the car when it is stored . It also has a secure closure system, foot support, bell and goat legs that make it clear that there is nothing left out of its preparation.
With a use designed for adult users, the resistance of YUME Y11 reaches 200 kilograms, that is, the vast majority of people can use it without problems, while the availability of 11-inch pneumatic wheels is designed exclusively to resist potholes and irregularities of the land.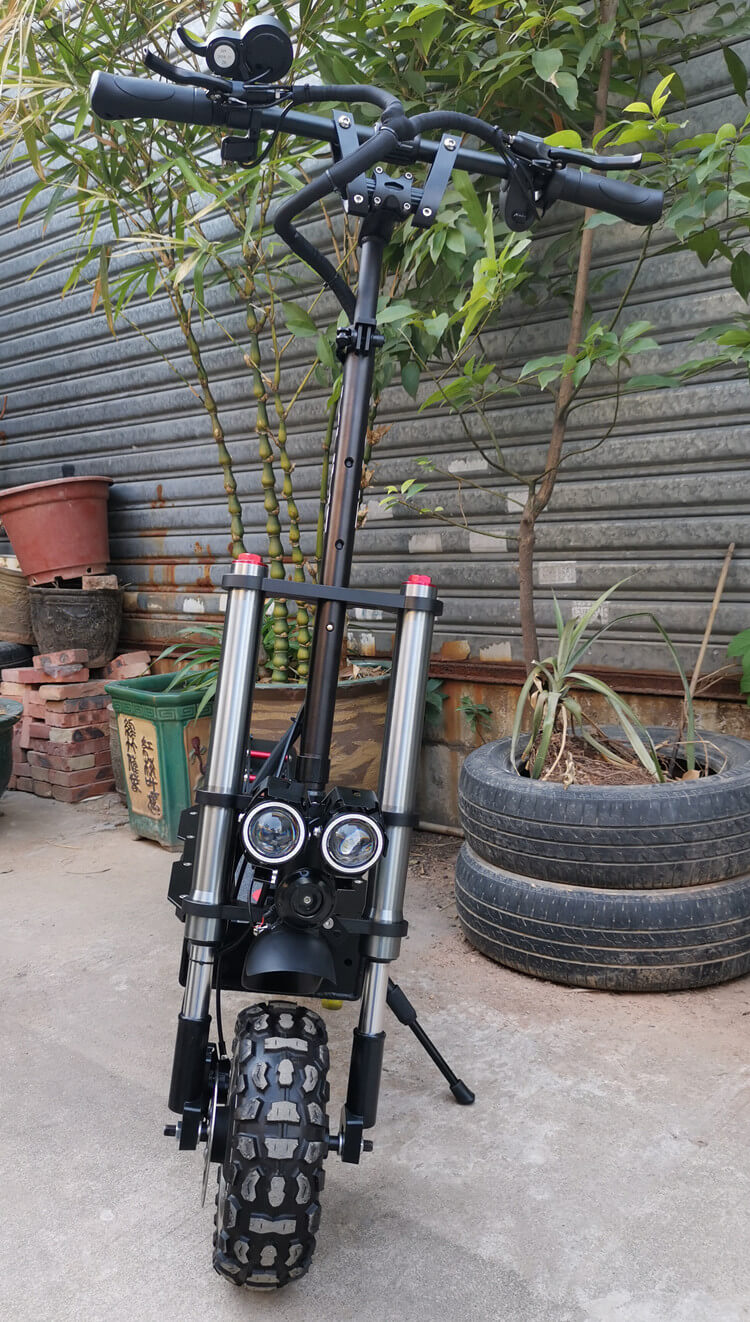 Finally, thanks to the presence of a selectable flashing LED light system from its control knob, two front and two rear, and a powerful focus in each area so that the own and others' vision avoids any accident during night driving.
The same name of YUME Y11 makes it clear, and is that its double motor with a total power of 5600W ensures a maximum driving speed of 80~90 km/h, something that compared to other vehicles of the brand such as the YUME Ebike Monster bike ends up being almost twice as much improvement.
It is worth noting that its display in the central area not only allows you to visualize the driving data in real time but also to switch between three different maximum speeds and even activate a disconnect button of any of its motors, either the rear or the front, in In case of not needing a total traction and optimize a lower battery consumption.