YUME YM-D4+ - Coupon
Banggood Coupon: BG123456A  Price: $1099.99  Time: 2021.02.28
YUME YM-D4+ 23.4Ah 52V 2000W Dual Motor Folding Electric Scooter
Are you looking for a powerful electric scooter? Today you can end that search thanks to the YUME model, we're talking about the YM-D4+. An electric scooter for adults of the highest quality and with complete equipment. It does not go unnoticed by lovers of urban mobility. Want to know more?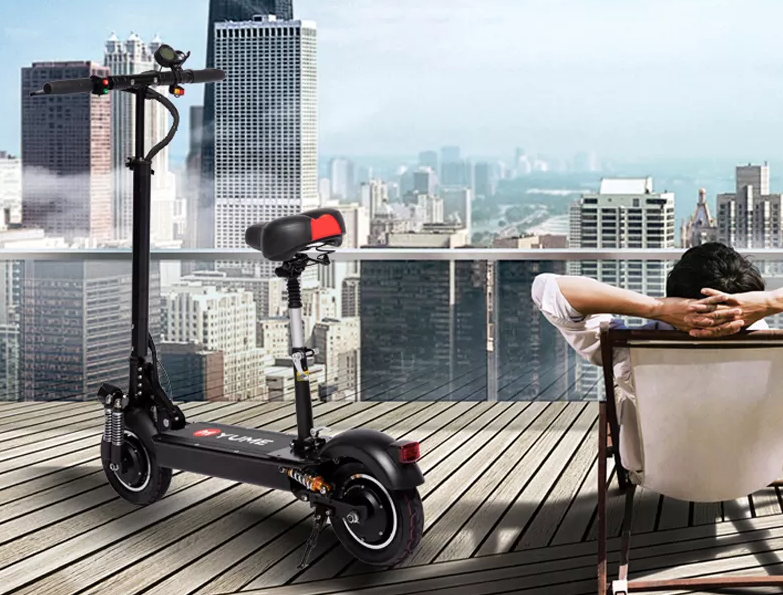 This jewel is equipped with two brushless motors of 1000W of nominal power each one, this makes that the scooter gives off a total power of 2000W! Thanks to the high quality of the Brushless motors and their high performance, you will be able to reach a maximum speed of 66~75 km/h, a real madness.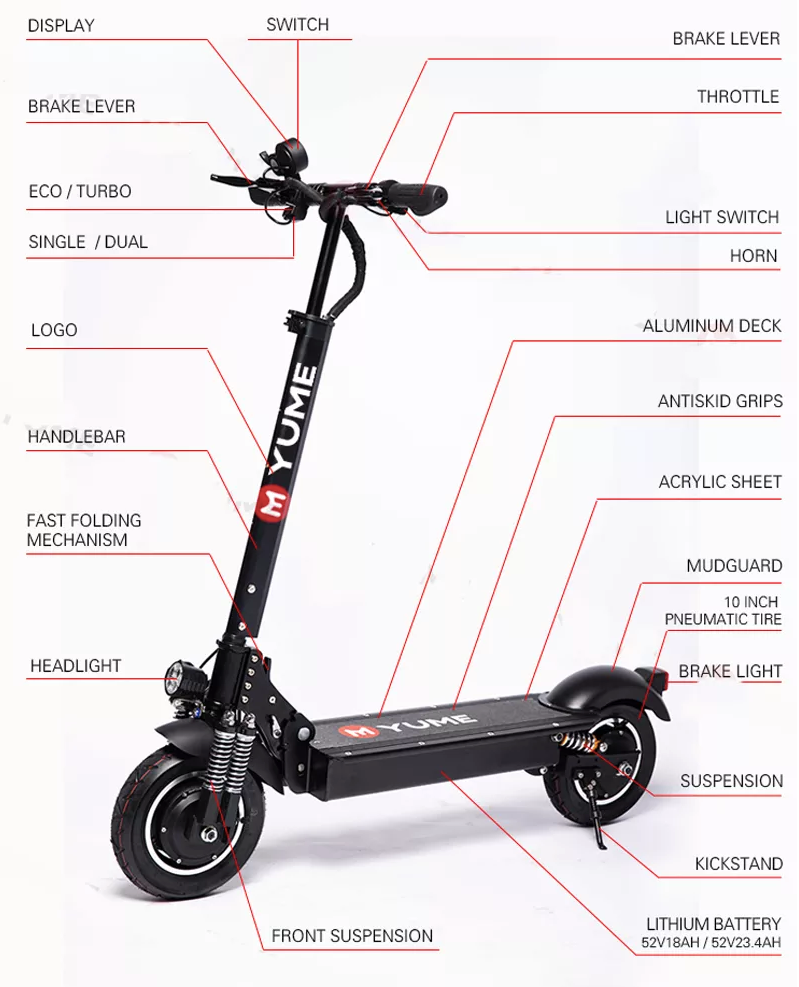 In addition to the high speed on your journeys thanks to the YUME YM-D4+, saving you time and money, the power of acceleration on the slopes is very good, being able to climb inclinations of up to 30 degrees. The pilot's weight directly influences the speed you can reach on the slopes. It has a speed control, to optimize the maximum battery life avoiding unnecessary accelerations and so on. This way you always have control of the battery and the speed of your journeys. And not content with all this, on the handlebar incorporates two buttons one red and one yellow. Each button has a function, is very simple, and makes driving much easier and helps to save battery or optimize the full power of its two engines.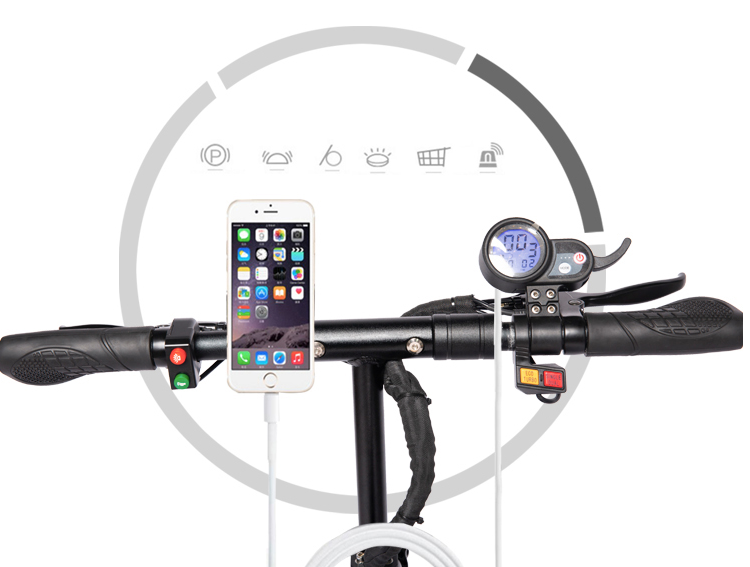 Get a powerful autonomy thanks to the 23.4Ah 52V lithium battery, which will give you a maximum autonomy of 65~75 kilometers. You don't have to worry about having to charge your scooter often, as you'll have to make many journeys with it. Its intelligent charger optimises its charge to the maximum and protects the battery. Its charging time is 8/10 hours. Charging current 110V/220V.
If we talk about design, the YUME YM-D4+ has a compact and sporty structure, adjusting to the maximum every detail have achieved an attractive model with top quality finishes. Highly resistant aluminium frame and reinforced base for assured stability and a load capacity of 140 kg. It is one of the heaviest electric scooters. It weighs approximately 27 kg; it is heavy to carry, but still it is one of the models that weighs less in terms of the same characteristics and equipment.