Ziglint D5 Gyroscope Navigation Robotic Vacuum Cleaner
Installed with anti-collapse and anti-collision sensors, the Ziglint D5 can clean the entire floor with a single click. It will drive in S and avoid obstacles on the road. With real-time mapping technology, you can see how the robot works in the application.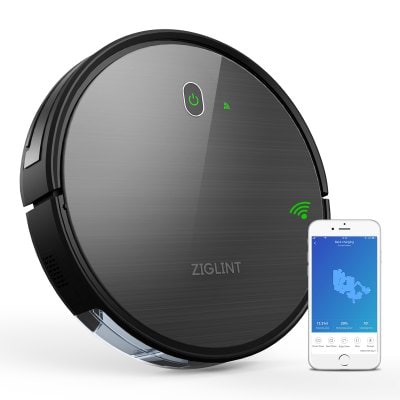 Edge cleaning mode
This intelligent vacuum cleaner is equipped with two rotating brushes. They turn inwards, collect the dust from the edges and corners and pass it over the suction mouth. This fine technique cleans corners and sharp edges along walls.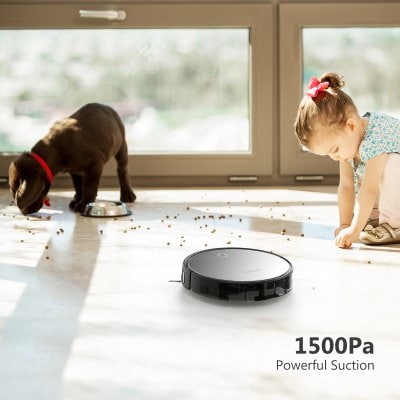 Clean up when you're not at home, plan it and forget it
Can't I supervise the robot's work when I'm not at home or just fall asleep? Don't worry, The Ziglint D5 Robotic Vacuum Cleaner and work fully programmable 24 hours a day, 7 days a week. Program the robot to clean the days you want when you choose and spend your time on what you like.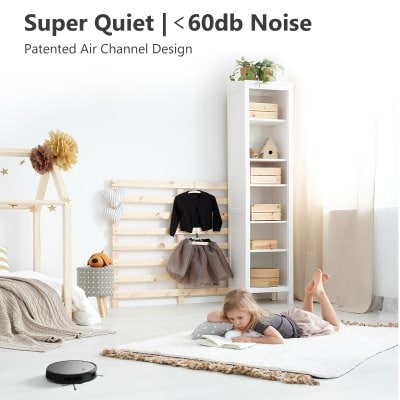 Maximum power output
In terms of suction power, this Ziglint D5 vacuum cleaner can produce up to 1800 Pa of suction that guarantees deep cleaning and hard floors, corners, edges and cracks in all corners. With such power, you can easily collect soybeans, animal hair, seeds, cigarette butts and other debris.