ZOHD Drift 877mm Wingspan FPV Glider AIO EPP RC Airplane KIT/PNP/FPV Version
The Drift of ZOHD is a rather classic radio-controlled motorglider, controllable on 2 axes (depth, ailerons), with a wingspan of 87.7 cm and a length of 68.8 cm. Its motor is a brushless 1406 at 2600KV for a two-bladed (2S) or three-bladed (3S) 5-inch propeller, piloted by a 30A ESC. The stabilizer and ailerons are driven by servos of 4.3 and 8g. There are several versions, including a do-it-yourself version, a pre-assembled version and, probably the most interesting, an FPV version. The fuselage contains the on-board mechanics and electronics: the ESC, a ZOHD Kopilot Lite flight controller, and an FPV camera, the ZOHD VC400 AIO.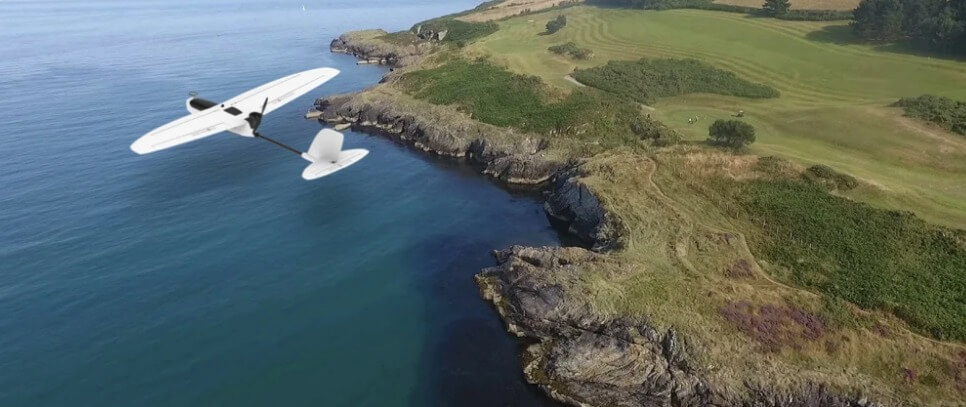 The VC400 AIO camera is a compact element composed of a FPV 600TVL camera associated with a 5.8 GHz video transmitter compatible with 40 channels and capable of transmitting at 0 mW (pitmode), 25 mW (the maximum allowed in France), 200 mW or 400 mW to go further (where allowed). It allows for submersion flights: the camera is at the front of the unit, embedded in the EPP – but with 2 slots for ventilation. The antenna is a small polarized antenna attached to the camera and transmitter unit. It indicates in OSD the basic information (frequency, transmission power, power supply voltage, power supply time and callsign).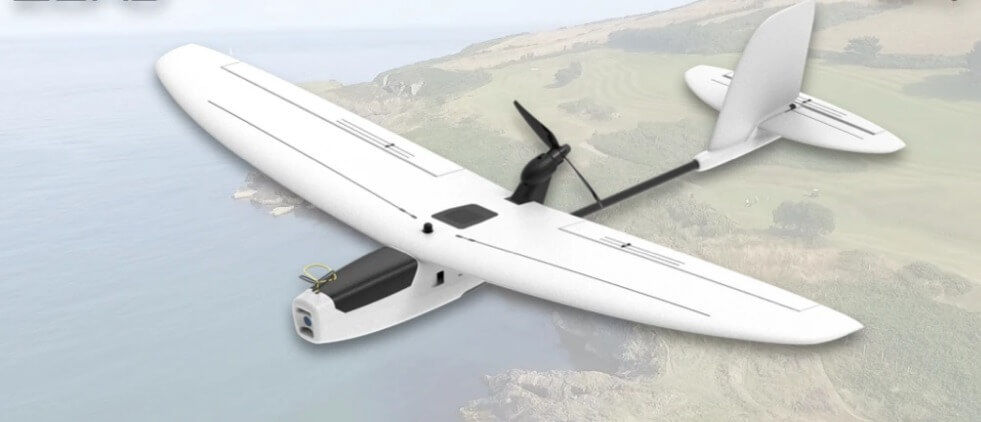 The FPV version of the Drift is delivered with the Kopilot Lite flight controller. Despite its qualification as a Lite, it is capable of stabilizing the aircraft to facilitate flights. This flying aid can be deactivated – and reactivated – in flight to take better advantage of the aircraft and push it a little further. It is also equipped with a GPS that offers an automatic return to the starting point (RTH) function and a geo-barrier to prevent the aircraft from going too far. There is no need to use a Windows PC or Mac to set up the flight controller. Obviously, its functions are more limited than those of a controller flashed with Inav or other advanced firmware.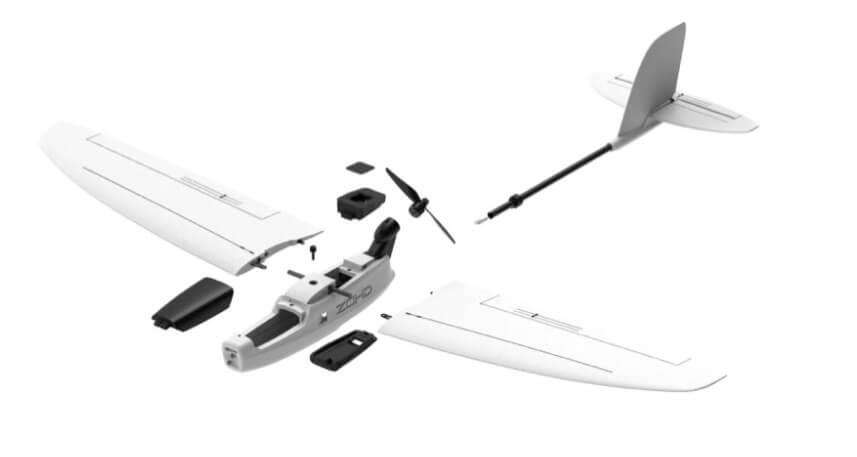 The wings and tail, made of EPP reinforced with spars, are detachable for easy transport. A radio receiver has to be added to the Drift to take off, as well as a battery. ZOHD recommends a Lipo 2S from 900 to 1500 mAh, or a 3S from 800 to 1100 mAh.To stay below 250 grams, ZOHD indicates that you should limit yourself to 800 mAh in 3S. The Drift FPV is a motorglider for beginners, with the help of the disengageable flight controller, perfect for fun, stress-free, immersed flights.