For those who do not know, Hubsan is a Chinese company that produces more affordable hobby drones. Recently, they announced a top end model, compared to many with Mavic Air from DJI. I do not know if it will get to its performance, but from the technical specifications, it would have to. It is a foldable droning, which in terms of design, seems a little inspired by the DJI. The Hubsan H117S Zino integrates a 4K stabilized 3-axis camera.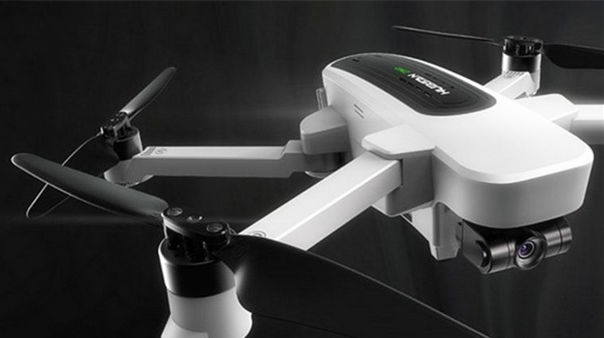 With a charge it can stay in the air for up to 23 minutes and can fly at a maximum speed of 60 km / h. It also integrates a GPS module to help you lose your connection with the remote control, and you will be able to return to your home location. This module can also be activated by pressing a special button on the remote control. The Drone also comes with the "Follow me" function, which when activated, will always follow the location of the remote with the help of the built-in GPS. The main functions are: Panorama, Line Fly Mode, WayMode and Image Tracking – the same way we meet with DJI djs, but they are called otherwise.
Hubsan H117S Zino is not a cheap drone. At the moment of the girl it is available at the pre-order and costs $399 and can be ordered from the GearBest site. If we compare it to the DJI models, it seems to be more accessible, especially because it has the same facilities as a Mavic Air. And if I were to choose between this and the new Xiaomi FIMI X8 SE or FIMI A3, I would probably choose Xiaomi even if they do not shoot 4K. It's cheaper and I really like the idea of ​​integrated display in the remote. It remains to be seen what it is and in fact, because on paper everything is good.