ACEPC W5 Pro Intel Atom X5 – Z8350 Mini PC Stick
ACEPC company has updated its now model ACEPC W5 Pro which is a Mini PC Windows 10 Computer Stick. It is featuring a 1.83GHz quad-core Intel processor, 2GB / 3GB of RAM, 32GB / 64GB of ROM. This model has also sold by the popular Mall website Gearbest for $119.99.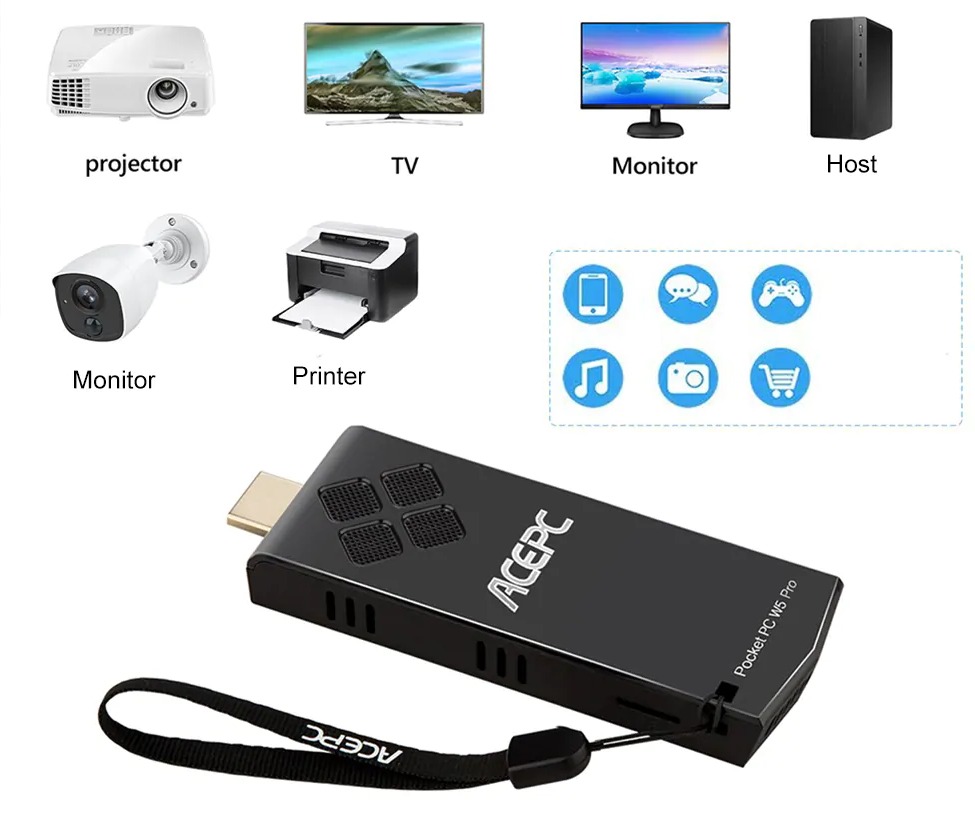 In addition, ACEPC W5 Pro mini PC Stick could be the perfect little device for Netflix 4K PC streaming, and it is a perfect games machine. The W5 Pro is equipped with Intel Atom X5-Z8350, 1000M LAN BT4.0 and operating frequencies up to 2.3 GHz. Insides there is the GPU Intel HD Graphics 500 with 4GB of system memory type DDR3.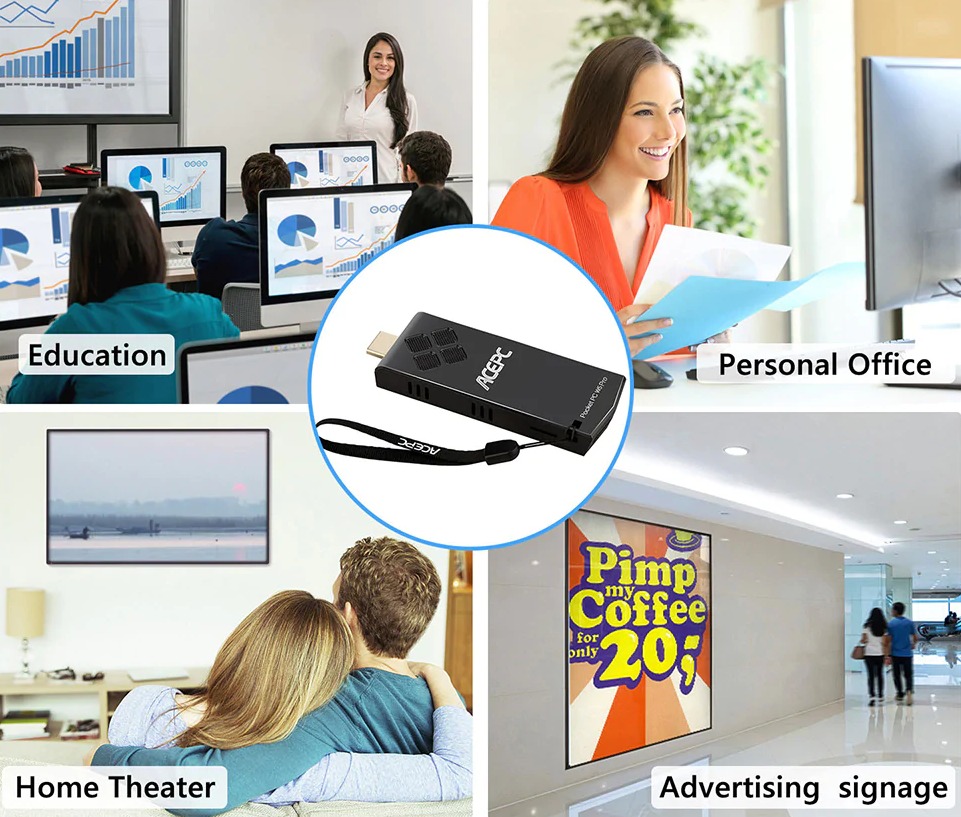 ACEPC W5 Pro mini PC Stick is now offered on GearBest at a cheap price, thanks to a special discount from the standard price. This model provides sufficient computing power for a variety of operations, and its small energy consumption are relatively very low.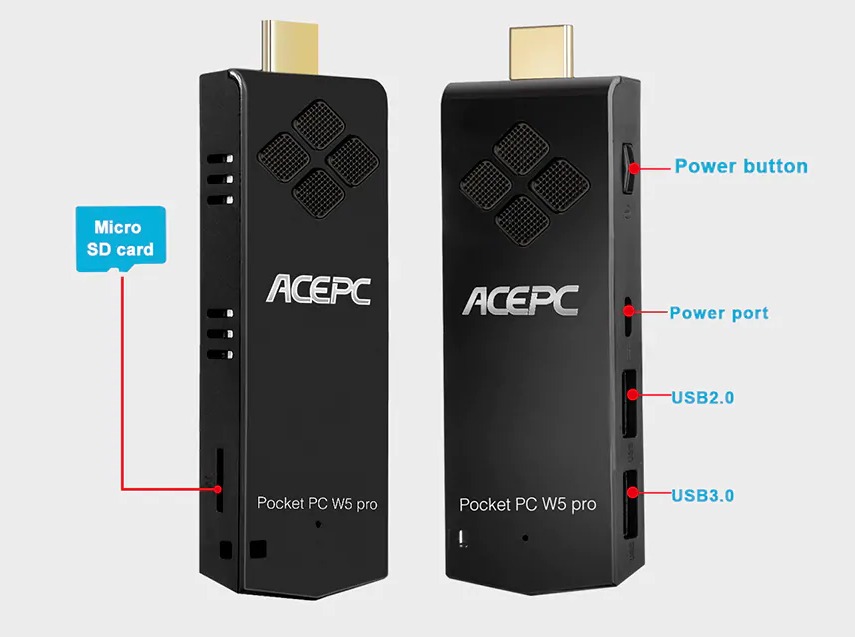 Moreover, ACEPC W5 Pro is compatible with LAN connection at 1000mbps, Bluetooth 4.0 and wifi ieee 802.11a / b / g / n 2.4g + 5.8g. The system storage is 32GB or 64GB, but it is possible to increase the memory via External Hard Drive up to a maximum of 2TB. It offers the video outputs via HDMI. A useful VESA mounting is included in the package, whose entire weigh is only 0.0550 kg only.