Alfawise A8X TV BOX with RK3328 CPU and Android 9.0
In the Android TV box market, which adds smart TV functions to a regular TV set, there is a good competition. This is very good for us, ordinary users, because there are inexpensive powerful solutions. The new cheap TV box Alfawise A8X can boast not only the latest version of Android 9.0 OS on board, but also the ability to smoothly play videos in 4K resolution. By the way, its previous generation Alfawise A8 BOX was running the Android 8.1 system, which was also the latest system on the market.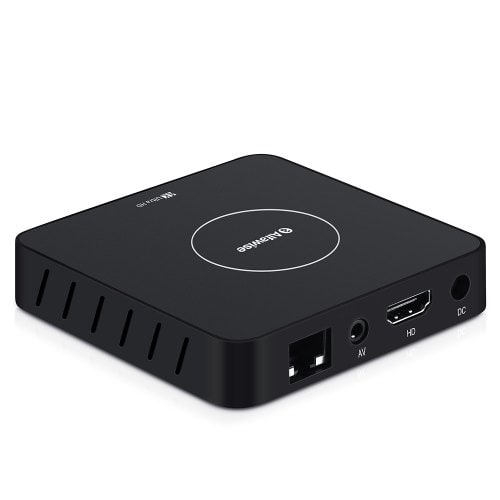 Alfawise's products were very popular with the editorial staff of the SHOP Maniacs. The fact is that we already had the devices of this manufacturer on our review – a wireless hidden camera in an Alfawise JD-T8610-Q2 light bulb and a smart Alfawise Smart WiFi socket. All the devices left a very pleasant impression of high quality and functionality. We suspected that the TV box wouldn't disappoint us at least, but it's not devoid of disadvantages either.
The Alfawise A8X was equipped with the Rockchip RK3328 1.5 GHz processor and Mali-450 MP graphics processor, can play back video in 4K resolution at 30 frames per second. It's not the most powerful hardware configuration on the market, but remember that we're dealing with a device that costs just over $35. This is a budget TV box with Android 9.0 OS.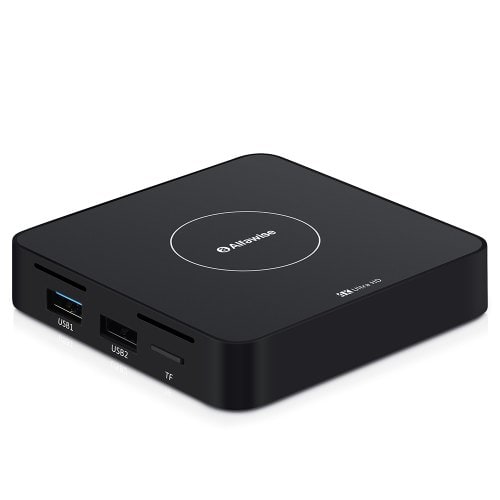 It should be noted that such computing power is still enough to play high resolution video from a local disk or online from Netflix, Youtube or other service. 2 GB of RAM is enough for smooth operation of the equipment and multitasking. The user has 16 GB of internal memory, which is, of course, not much, and it is enough to load only a few movies to fill it up. But you can easily expand your memory with a MicroSD card.
Controls or an optional hard drive can be connected to one of the four USB ports. For convenience, you can also connect a keyboard and mouse, which allows you to use the A8X even as a personal computer to work, especially since there are mobile versions of office applications for Android. And in general, as you have understood, here you can install absolutely any application from the Play Market store, which makes it very functional.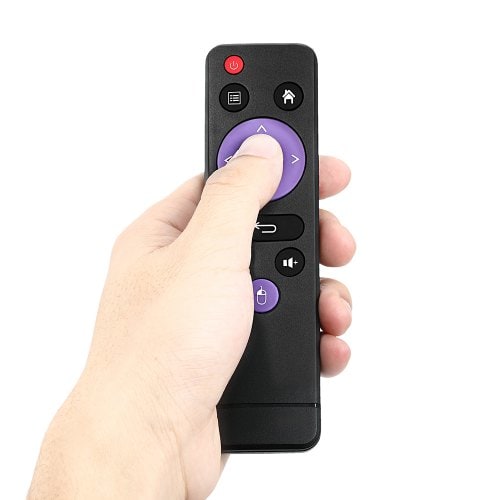 The device connects to the Internet using the latest standard WI-FI 802.11 b / g / n, thanks to which the streaming video in maximum resolution is played without delay. The TV or monitor is connected via HDMI or older AV output. You can connect to the network using a regular LAN cable, but it is not very practical and meaningless with the presence of high-speed wireless connection.
The Alfawise A8X is a budget device with an excellent value for money. It can play videos in 4K quality (up to 30 frames per second), and the new Android allows you to install all applications and games from Google Play.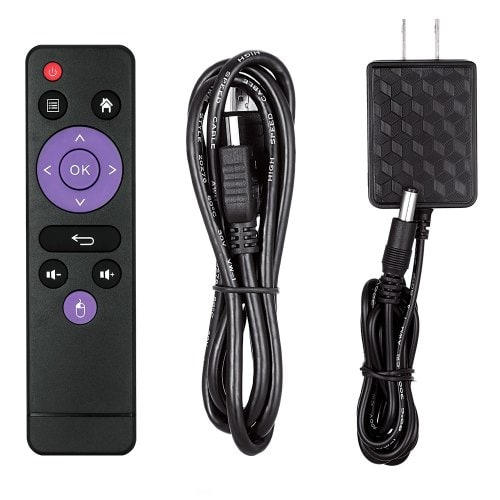 Relatively weak processor proved to be quite good, but there are doubts that it will remain relevant for a long time. On the other hand, it costs only 30 bucks, so in a couple of years it can be easily exchanged for something more powerful. We had Xiaomi Mi Box 4 on our review, which costs twice as much, but has no special advantages. Alfawise A8X is a good choice for those who want to buy an inexpensive, but very high-quality TV box.