Original Xiaomi Mi4 TV Box
Original Xiaomi Mi TV Box 4 is a Bluetooth voice control TV box, which runs on the advanced Patchwall system. Large 2GB RAM + 8GB ROM capacity ensures more smooth and flexible operation. You can enjoy the high-definition images and play large games in your home theater.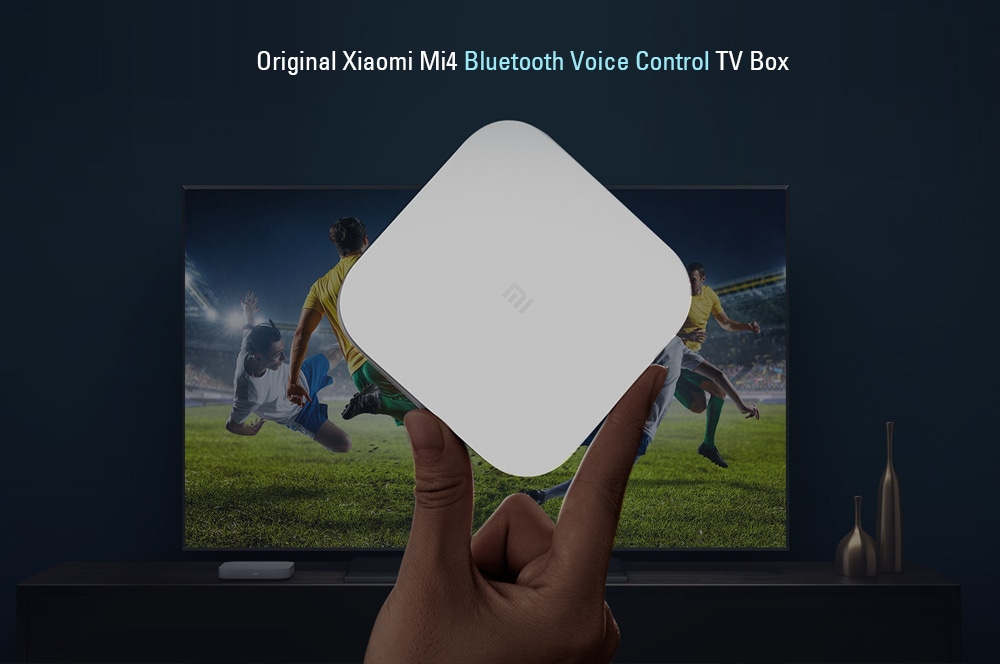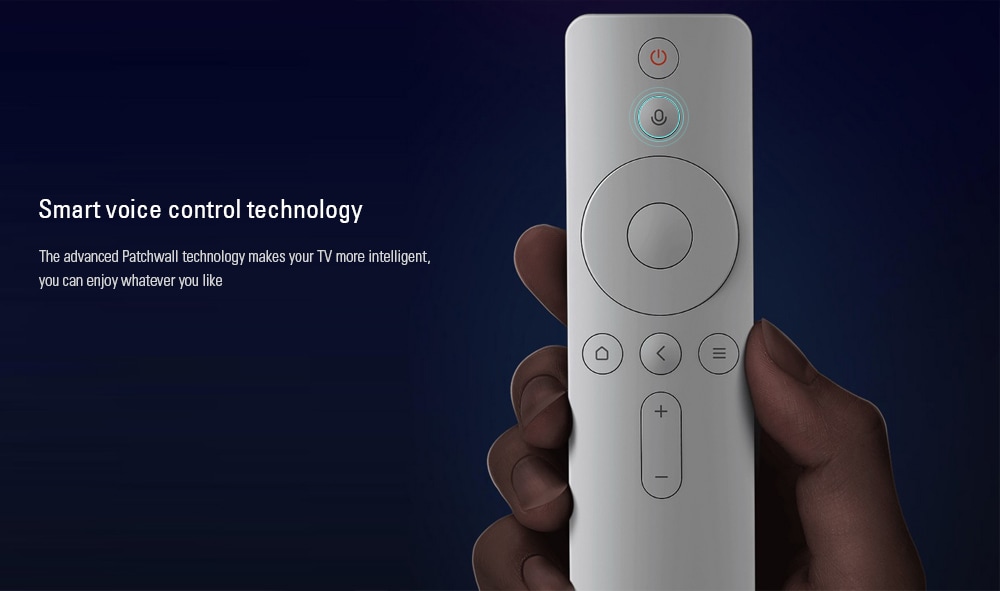 Xiaomi TV Box 4 VS Xiaomi TV Box 4C
January 29, Xiaomi TV Box 4 and Xiaomi TV Box 4c are officially released, priced at 349 yuan, 249 yuan, The two new products have now Xiaomi official website shelves, the detailed specifications also will be announced. Dimensions, weight, Xiaomi TV Box 4,4C exactly the same, but the color is different (4 is white, 4C is black). Length and width were 95x95x16mm, weight 145g, very lightweight.
Both boxes feature an Amlogic Cortex-A53 quad-core processor (64-bit, 1.5GHz), built-in Mali-450 GPU (3 + 2 core, 750MHz), 4K resolution output (3840×2160) HDR, , 2K @ 60 fps video decoding. The difference between the two is that, Xiaomi TV Box 4 is equipped with 2GB of memory + 8GB high-speed flash memory, support for BLE Bluetooth 4.1, support DOLBY AUDIO, DTS-HD audio dual decoding; Xiaomi TV Box 4c built-in 1GB memory + 8GB high-speed flash, Support Bluetooth, only supports DTS-HD audio decoding; the other two are basically the same. Two boxes support video formats include: RM, RMVB, FLV, MOV, AVI, MKV, TS, M2TS, MP4, 3GP, MPEG, support for 3D video output. At the same time support for MP3, APE, Flac, AAC, Ogg audio formats, support for JPG, BMP, GIF, PNG picture browsing.
Function, Xiaomi TV Box 4,4c are equipped with Xiaomi TV and the same PathWall artificial intelligence voice system, enabling keyword search, ranking heat, open the application of the game, check the weather calendar, many rounds of dialogue, control the TV, title on demand, Star film, encyclopedia of television, intelligent error correction and other 10 categories of voice interaction, whether it is the elderly or children, get started. Through the voice remote control, want to see what, without complex operations, tell it immediately to help you find. At the same time, but also voice-activated smart appliances.
Interface, Xiaomi TV Box 4, Xiaomi TV Box 4c provides an HDMI interface, a USB 2.0 interface, an AV interface. Standard millet infrared remote control, 7 batteries (2), an HDMI cable, power adapter. It is reported that Xiaomi TV Box 4, Xiaomi TV Box 4c currently has all channels simultaneously open an appointment, at 0:00 on February 1 sale.