Alfawise Q3 Mini Portable Bluetooth Wireless Speaker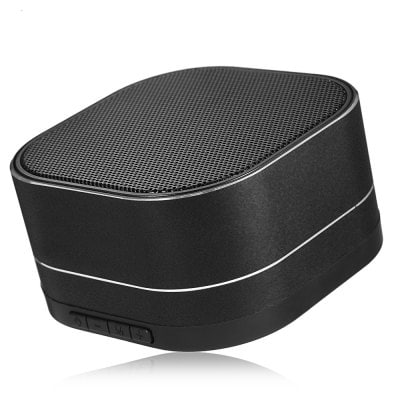 Alfawise has already released a large number of high-level audio accessories. This is the case, for example, of its Alfawise W1 Headphones, but also of the Alfawise B7 Pro, high quality smartband with a remarkably low price. They had also launched a wireless speaker that used Bluetooth to connect to the smartphone, and now they have presented a new version of that speaker, a new Alfawise Q3 Mini Bluetooth Speaker.
Its basic function is to connect by Bluetooth to your mobile or tablet so you can listen to the music in a quality speaker, and not in the speaker of your smartphone or tablet, which is usually of poor quality.
However, this Alfawise Q3 Mini Bluetooth Speaker stands out for two things. The first is that it has come to have an aluminum housing almost complete, except on the sides. In addition, it is a colored aluminum, so the finish will be premium, while very striking. The other great feature is that it is a very small speaker, as you can see in some of the photos that accompany this post. It has two main speakers of 36 millimeters, and a sub-woofer built into the speaker itself. In addition, it has a microSD card reader, so we can also listen to music stored in a unit of this type.