Alldocube i1405 is a ultraslim and fanless laptop with Qualcomm snapdragon 845
Usually, Qualcomm's chips are used on mobile devices. Would you be surprised if I told you that it was currently used by Alldocube on a laptop? Yes, at this month's Hong Kong Electronics Show, I found a very interesting ultra-thin laptop: Alldocube i1405 which is powered by the Snapdragon 845 processor.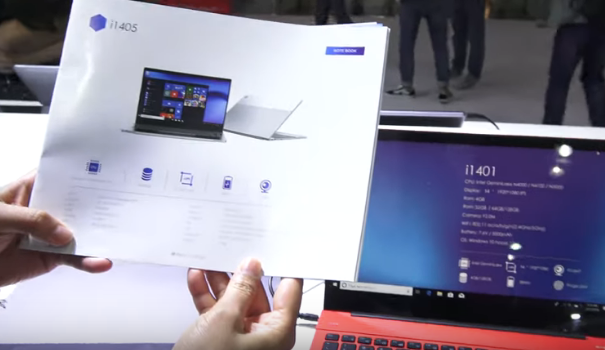 Alldocube has become one of the most popular brands in the notebook and tablet segment. That's why the company will soon present its new laptop, the i1405. The company itself has already revealed the first details about this new model, which is expected to arrive soon in stores. Everything indicates that it will be a new success for the manufacturer. It will be presented throughout the month of April. A model that comes as a successor to the i1401 and i1405, two notebooks of great design for Alldocube.
As we have said, the company has already shared the first details about this i1405 that will be launched in May to the stores. It stands out especially for its 5000mAh 38 W battery. It is expected to give us a great autonomy at all times, which undoubtedly makes it a good option to carry always with you. It also has a 14 inch screen. As a processor it makes use of Qualcomm Snapdragon 845.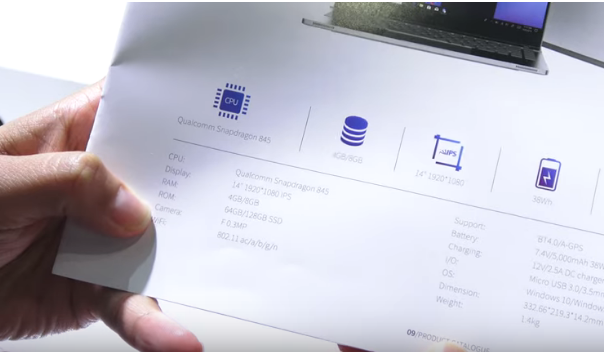 It would come with an Adreno 630 GPU and a combination of 4GB/ 8GB of RAM and 64GB/ 128GB of storage. Also in terms of connectivity more than meets, with all kinds of ports. We find a HDMI Mini, USB 3.0, USB 2.O, fast charging port, 3.5 mm jack and another for microSD card.
This new Alldocube i1405 will hit stores in May 2019. No specific date has been given for now, but we will soon have information on its official launch. A new laptop that promises to be a success for the Chinese brand.