ALLDOCUBE nuvision 2-in-1 Tablet PC with Keyboard
We plan to launch a 2 in1 Tablet PC "ALLDOCUBE NuVision" with Windows from ALLDOCUBE soon. It is a brand that has reviewed several tablets such as Alldocube X. The ALLDOCUBE NuVision uses an FHDP-Annel with a display size of 11.6 inch and a resolution of 1920 x 1080. I feel a sense of size as a laptop.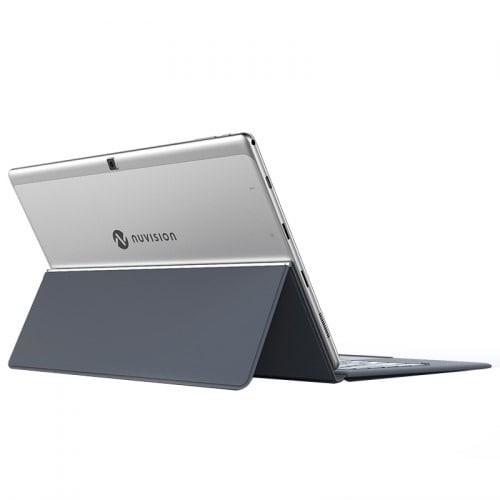 CPU is Inter N3350, memory 4GB, capacity 64GB. Supports MicroSD and supports up to 128GB. The battery is 4000 mAh, and the terminal uses USB Type-C (3.0, charging, video output).
The keyboard is removable and can be used as a stand function or cover. The chassis size is 11 inch class, so there is room for the key pitch, and the keys are floating stone type, and a comfortable keying feeling can be obtained.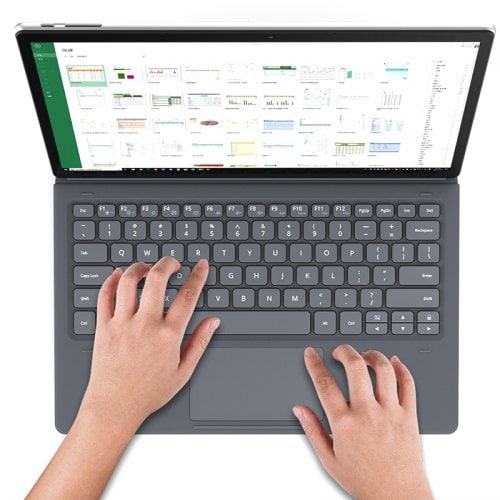 Dimensions of NuVision – 289 * 180 * 8.6 mm and weigh only 766 grams. Although there is no more information about the connections, it is already clear that the computer will have a Type-C connector that supports high-speed charging and video output.
The ALLDOCUBE nuvision comes with an 11 inch full lamination black diamond screen with resolution resulting in 1920 x 1080, having fewer media yet higher light transmittance, which presents real and richer colors on every detail by reducing 2 layers of refraction than regular screens. As thin and portable as 6mm, it's easy to carry around.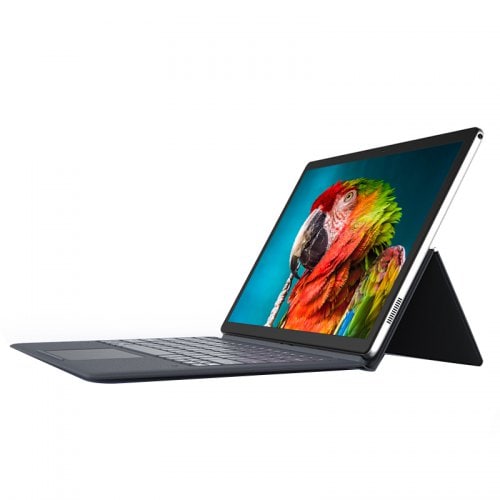 With 4GB RAM, it loads your applications in no time With 64GB ROM plus 128GB expansion, you never have to worry about opening multiple applications at a time and the storage space totally meets your needs for all your documents and files.
2.4GHZ+5GHz dual-band Wi-Fi, supporting 5GHz 802.1 lac technology has higher transmission limit, more anti-interference WiFi signal, and more stable connection, so farewell to network congestion.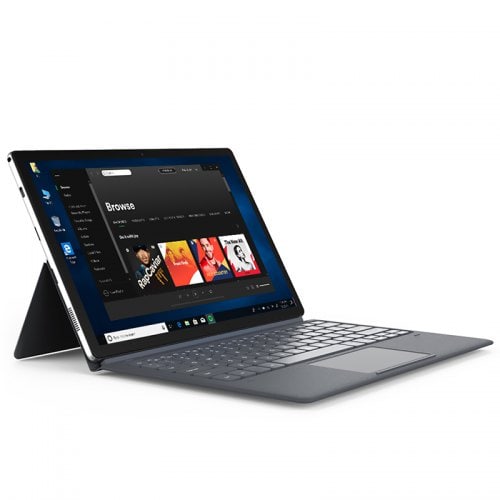 The dedicated keyboard has been carefully designed and adapted to easily handle various usage scenarios. You can freely adjust the keyboard in any angle to suit your needs.
The Type-C port can be used for data transmission, video output and PD charging. It can also connect more peripherals through Hub devices to meet more peripheral connection needs.