Alldocube X Neo Snapdragon 660 With 10.5 Inch Super Amoled Screen Dual 4G LTE Tablet PC
Chinese manufacturer ALLDOCUBE has released a 10.5-inch Android tablet called The ALLDOCUBE X Neo is now available. While it's not as good as the latest high-end smartphones, it's quite capable for a tablet, and it's a 10.5 It's a top-of-the-line product with a 10.5-inch OLED display.
The operating system is not the latest Android 10, but Android 9.0. This is still a new operating system for an Android tablet from a Shenzhen manufacturer. I can tell you that the Snapfragon 660 CPU is a Snapfragon 660 and, unusually, not made by MediaTek. The Snapdragon 660 is a bit of an older model number, though. The score of ver.7 is about 140,000 points, so the score of ver.8 does not reach 200,000 points. I think. However, with this score, we think it can comfortably handle a whole range of operations, including games.
The RAM is 4GB and storage is 64GB, which is still a bit lonely compared to the latest smartphones It is. As for storage, microSD card expansion is possible, but it's not possible to use it in the same way that you often play games. It might be a little tougher for people.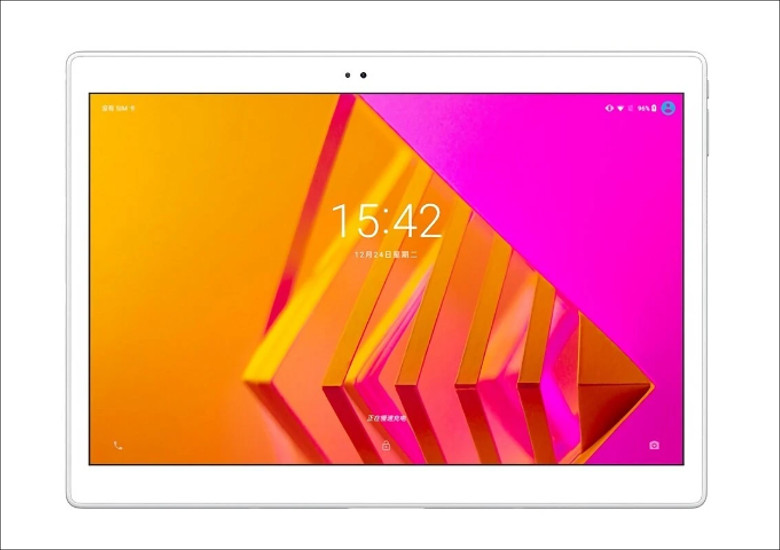 The selling point of the ALLDOCUBE X Neo is the display – a 10.5-inch organic It's an EL display with a high resolution of 2560 x 1600. With an OLED display of this size, you can enjoy beautiful images and video for watching videos and playing games. You will enjoy the However, there was no mention of a "display-embedded fingerprint sensor". Or rather, the fingerprint sensor of this product is not even visible in the product images, so it's not a fingerprint sensor to begin with. It's not clear if it will be supported.
This product has a predecessor model, the ALLDOCUBE X, which is also an OLED The display was the selling point of the product, but it wasn't compatible with LTE (to begin with). (The CPU did not support LTE). However, the Neo does support LTE. You can insert two pieces of Nano SIM into this phone.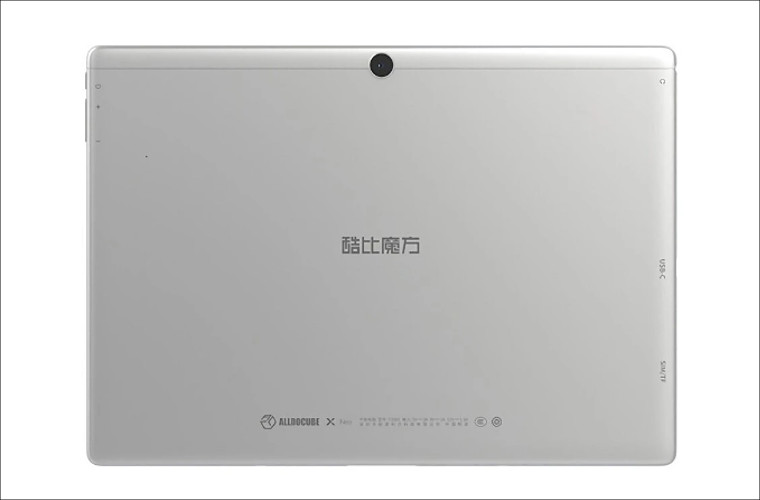 Input and output ports are USB Type-C, earphone jack, and microSD card reader. but the relationship with the SIM (whether SIM2 and microSD card are in exclusive use or not) ) is unknown. Charging is also through the Type-C port, which offers 18W, QC3.0 compatible fast charging.
The size differs from its predecessor. It is 7.2mm thick and weighs 491 g, which is quite thin and light for a 10.5-inch tablet in.
Front. The bezel width is a bit thin for a tablet, but the tablet-type product images from Shenzhen manufacturers are I don't trust it very much…. I don't see anything like a home button or fingerprint sensor on the front.

The back. It was explained that the material of the case is "metal", which is the top of the line for ALLDOCUBE. Since this is an Android tablet, the materials and textures are considered to be of a high standard.
We don't have many side images, so we'll see how it works… It seems to be the left and right sides when holding it horizontally, but there is an earphone jack, USB Type-C, SIM /microSD slot can be seen. The power and volume buttons on the right side. And there are speaker holes on both sides. They are probably stereo speakers, but they are well placed.
Also, this product has an optional keyboard (with an integrated cover). The display size is large at 10.5 inches, and it is a high-performance category for a tablet. So, I would like to purchase the keyboard with it by all means. However, there is no information (specs and price) about the keyboard at present, and the main body and the POGO pin The only thing we know about it is that it's a physical connection.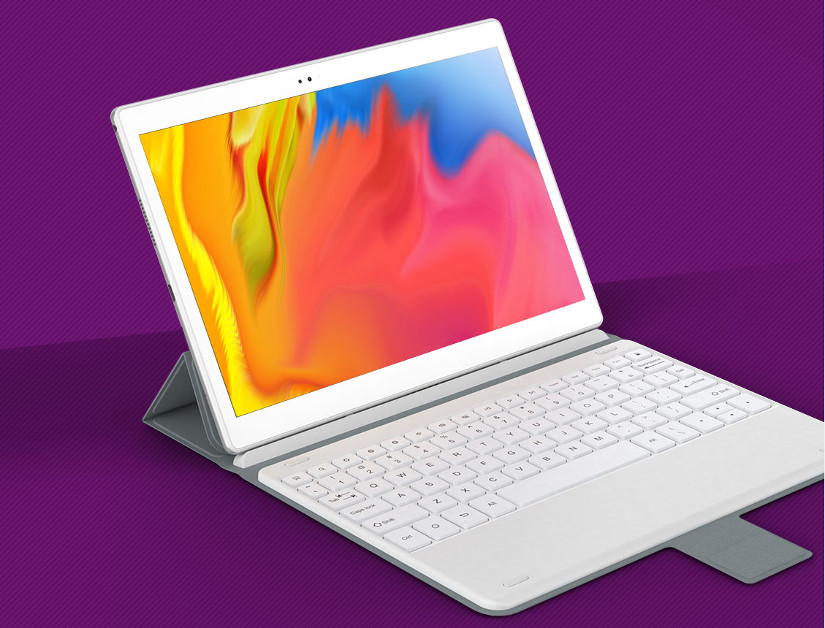 ALLDOCUBE X Neo has a product page on the Chinese shopping site "Banggood". has been given the status of "In Stock Alert" as of June 16. It's on sale and has not yet gone on sale. The reference price is $264.99, but once actual sales start, there will be a sale and I think it will be a bit cheaper with coupons and so on, I think.
If we were to evaluate it based on high-end smartphones, we'd say that it doesn't perform very well, but it's quite rare to see the Snapdragon 660 on a tablet from a Shenzhen manufacturer, and we think it's still reasonably capable today, so you can enjoy it in many ways, making use of its high-definition OLED display.