Xiaomi Huami AMAZFIT Bip Lite 1S Smart Watch With 30 days runtime and IP68 Waterproof
A brief classification. The Huami Amazfit Bip was the manufacturer's first "mid-range" Smartwatch and enjoyed great popularity not only with us. In 2019 came the Amazfit Bip Lite, a slightly downsized version without GPS. With the Amazfit Bip S, the Bip has been improved not visually, but functionally. It hasn't been officially released yet, but we were able to test it in advance. The Amazfit Bip Lite 1S is now scheduled to be introduced in China on April 30.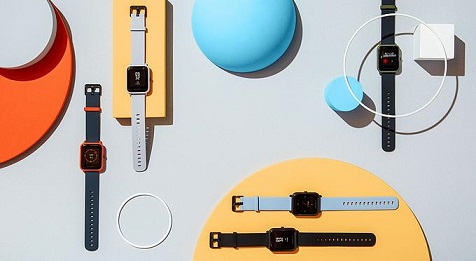 Since we are not starting a new product generation, Amazfit is sticking with the well-known square design. The Bip Lite 1S is therefore visually indistinguishable from the Amazfit Bip Lite. We therefore expect to see a transreflective 1.28 inch Always-On color display again. However, water protection has been improved from 3ATM to IP68, just like the original Amazfit Bip. The integrated barometer also seems to be new.

The battery life is stated as 30 days in the previous advertising for the product. This is definitely a lot for a fitness tracker. However, battery life has always been one of the Bip's strengths, and with the Amazfit Bip S it is even 40 days. Supposedly the Bip Lite 1S is more geared towards outdoor activities, so there may be new sports modes. However, these have not yet been announced.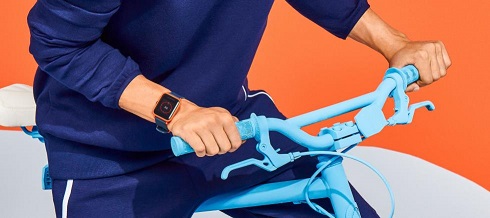 In my opinion, it would not have been necessary to upgrade the Lite version, especially since it seems to be without GPS again. But if you can do without it, you also get a good fitness tracker with the Bip Lite, whose strengths are the always-on display and the good battery life. As all Bip models have been released as Global versions, we expect a Global version of the Amazfit Bip Lite 1S. When this will be released and how expensive it will be, we do not know to date. Are you a Bip user? What other features would you like to see?
As a well-known smart wearable company with the mission of "technology connects health", Huami Technology has not only reached cooperation with the Chinese Athletic Association and the Chinese National Athletic Team, but also signed a cooperation agreement with the Zhong Nanshan academician team to build a wrist smart wearable lab, in the field of sports health. It is believed that the upcoming release of Amazfit Bip Watches Youth Edition 1S will capture the eyes of the younger generation by offering a more functional experience that is just what they need. We're also looking forward to the April 30 launch of the Amazfit Bip Lite 1S, a new generation "national smartwatch".