Huami Releases a Smart Earplug Amazfit ZenBuds to Help Users Sleep More Scientifically and Healthily
A day full of news for Amazfit that at CES 2020 which is taking place these days in Las Vegas, is launching a large number of products. For the Chinese producer Huami's brand, the debut on the audio market with two different true wireless earphones really worthy of note, Amazfit PowerBuds and Amazfit ZenBuds.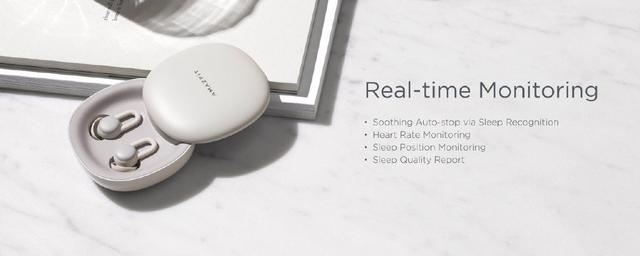 Completely opposite, as a philosophy, the Amazfit ZenBuds earphones designed to improve the quality of sleep by providing sound insulation. In addition to reducing external noise, the headphones help you relax with sounds designed to help you fall asleep quickly and effectively.
During the night the headphones continue to work, monitoring the quality of sleep and helping users to adopt healthier habits. The ergonomic in-ear design is designed to avoid discomfort during sleep and ensure optimal isolation from the surrounding environment.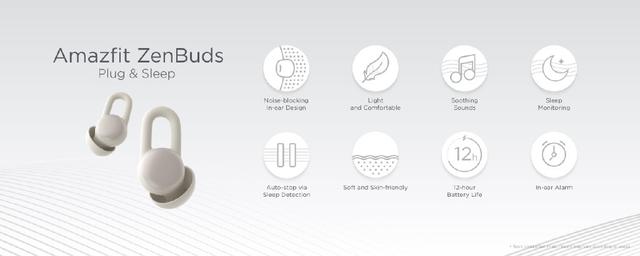 You can choose to fall asleep with natural sounds that will automatically stop once you fall asleep to avoid being annoying. It is not possible, at least at the moment, to load your music, but through the companion app you can select one of the many sounds offered.
Weighing less than 2 grams, the Amazfit ZenBuds are among the lightest ever made and thanks to the soft silicone adapters they can adapt to any ear. Obviously there is no lack of a wake-up function, more gentle than an alarm clock, with sounds at increasing volume that will avoid disturbing those who sleep next to you.
The autonomy is also in this case very good, 8 hours with a single charge and a total of 56 hours using the charging base, which means at least a week without having to recharge it. The Amazfit ZenBuds headphones will be available in white color only at a price not yet announced, as well as availability.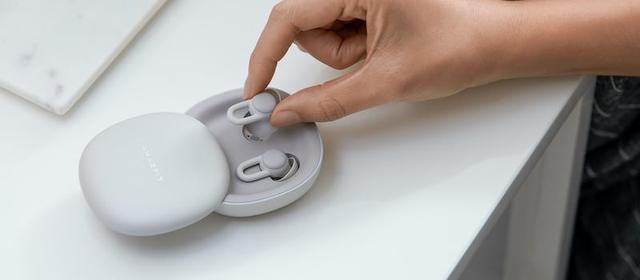 At the same time, Amazfit ZenBuds can monitor users' sleeping posture and sleep quality, record sleep status and stages, and generate sleep analysis reports, which is helpful for users to improve sleep quality and develop good sleep habits.
Amazfit ZenBuds is light and compact in design, with a single ear weight of only 1.78 g, which is 68% lighter than that of ordinary real wireless headphones. It is more senseless to wear during sleep. With silicone earmuffs, it is soft, skin-friendly, smooth and comfortable.
In addition, Amazfit ZenBuds also has a built-in private alarm clock function, which uses a ring tone with increasing volume to ring only in the user's ear, thus awakening the user more peacefully from his sleep without disturbing others.
Amazfit ZenBuds features a miniature rechargeable button battery that provides 12 hours of sleep life in a single use. Cooperate with the rotating charging storage box, provide an additional 7 endurance, bring 8 nights of sleep, short-distance travel can save the trouble of carrying chargers.