Atomstack Air Assist system - Coupon
Atomstack Coupon:  ALL5OFF
Atomstack Air assist kit for Laser Engraving Machine
It is with great excitement that I present to you laser engraving enthusiasts a wonderfully designed air assist system, a beautifully designed kit developed by Atomstack, which you will love.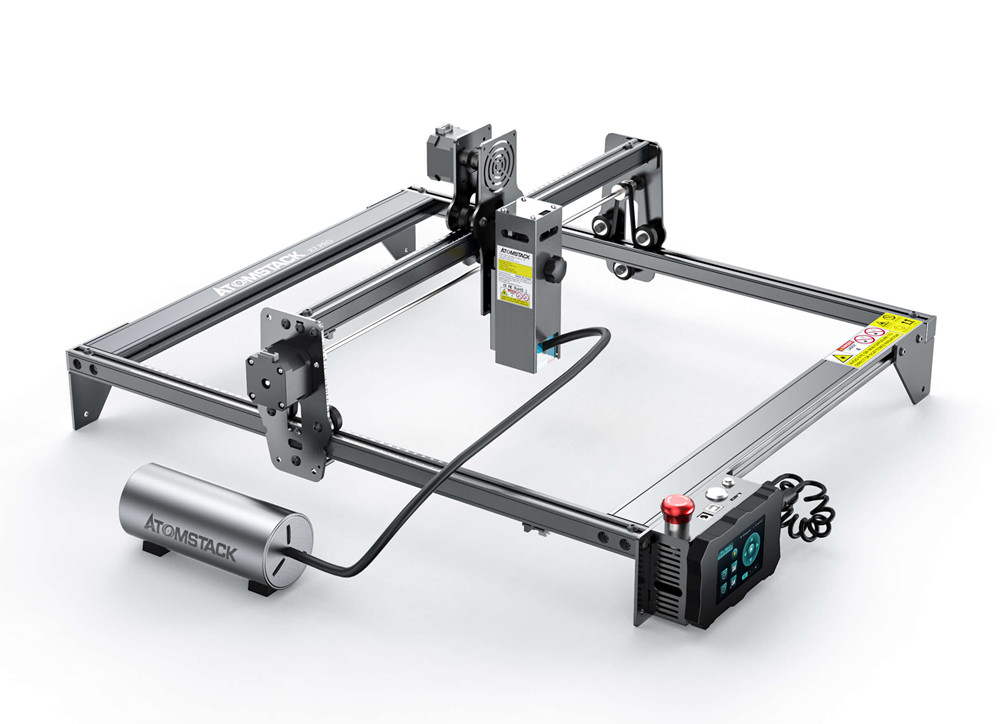 We know that having an air assist system is essential when working with laser cutting or engraving. Air assist reduces surface temperature, increases cutting efficiency, prevents material hardening, prevents dust from clogging the laser nozzle and protects optical components such as the focusing lens.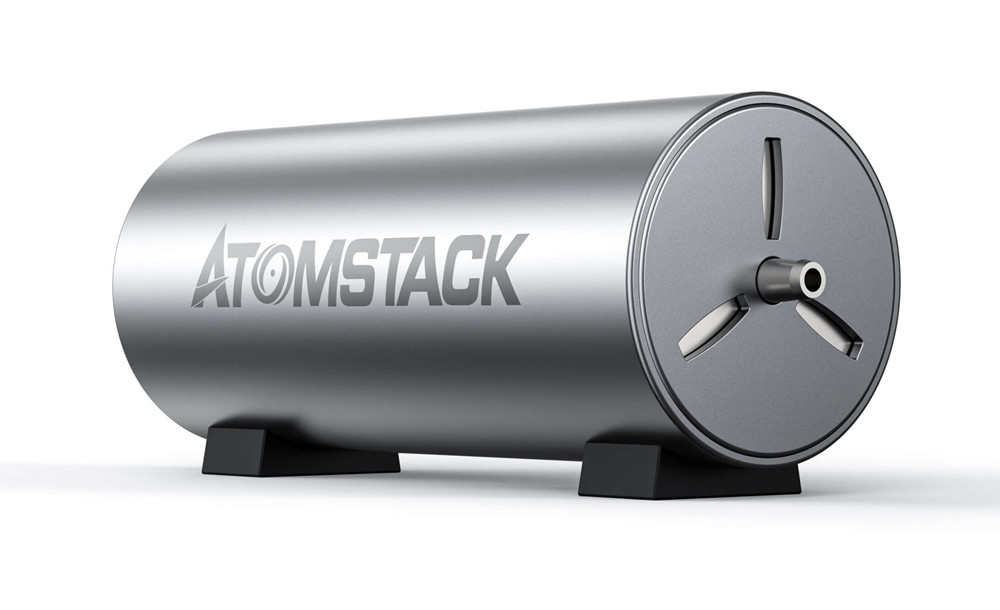 It is for this reason that Atomstack has launched their first generation Air Assist system to address the challenges of a wide range of users. Happily, the Assist system will be available for all previous laser engraving models, including the former A5 series, the flagship X7 series, and the portable P7 and P9 series.
How to use Atomstack air assist
We see the Atomstack Air Assist system with a 10-30L/min adjustable air pump, two high-precision moulded nozzles, goggle lenses and an air duct. The air pump is driven by an external power supply, so please select the correct plug size when purchasing.