ATOMSTACK M100 130W Quad Laser Module With Air Assist System
The most popular laser engraver on the market today is the Atomstack X20 Pro, with its superb quad-core laser output and 20W of laser power that makes it invincible.
In fact, many customers had already purchased the older Atomstack model and would have purchased a full X20 Pro again, which would have added to the cost. Therefore, the company has introduced a separate 20W laser module, the M100, to fit older models. The new flagship module will be available for all frame-mounted laser engravers, such as the X7 series, A10 series, S10 series and A5 series.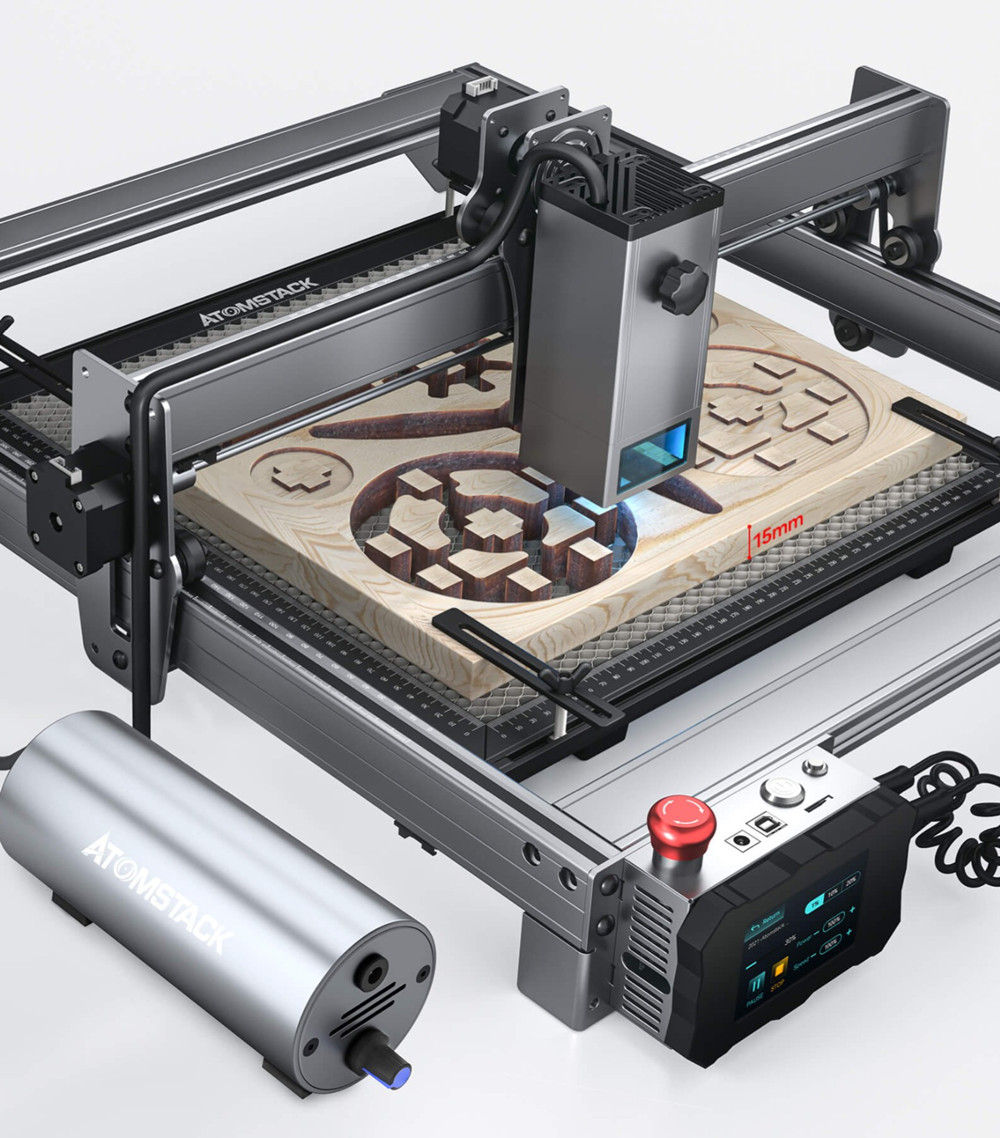 Back to the point, why is the Atomstack M100 called the most powerful laser module for diode blue lasers today? It can cut 12mm linden wood board at a time, 8 mm acrylic at a time, and even 0.05mm metallic paper.
If you are a long time user then I think it is necessary to upgrade your device with one of these laser modules because it will not let you down. Many X20 Pro users have given positive feedback that it is the most powerful diode laser available.