Atomstack R30 Infrared Laser Module
This time Atomstack has done a good job by putting an infrared laser on a traditional diode engraver. We noticed that Atomstack was the first to release an infrared laser module, model R30, which is a fiber laser source with a wavelength of 1064nm.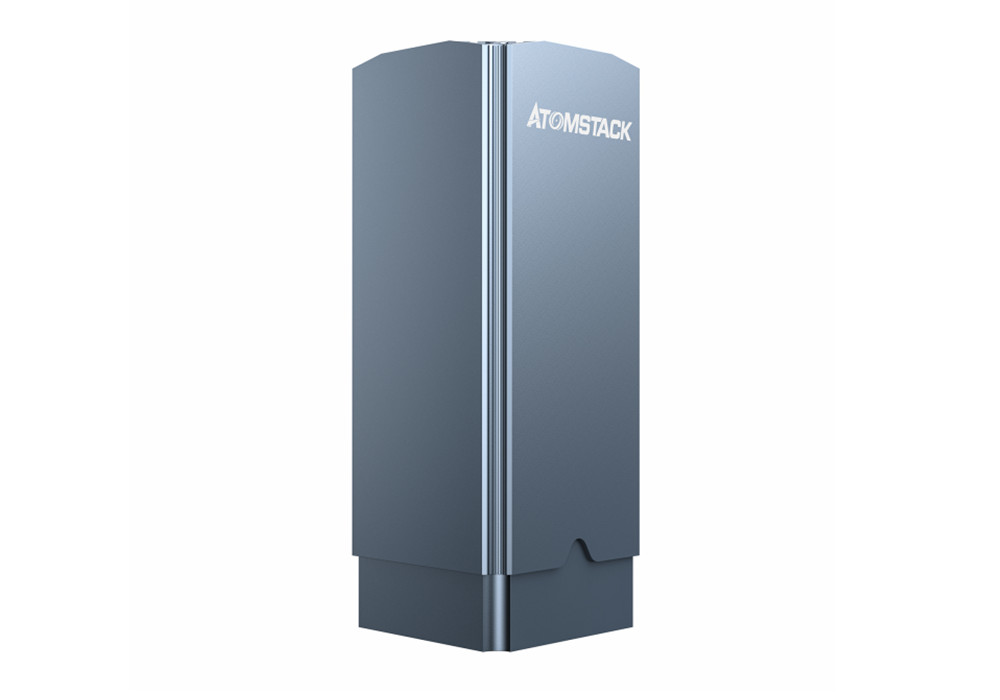 We know that traditional consumer-grade laser engravers are equipped with diode lasers, such as the current popular models Atomstack X20 Pro and xTool D1 Pro, which have unparalleled advantages in engraving and cutting wood, and can also engrave on a few materials such as stainless steel and aluminum. However, in the face of high-density metals such as gold, silver and copper, these two so-called flagship models are powerless.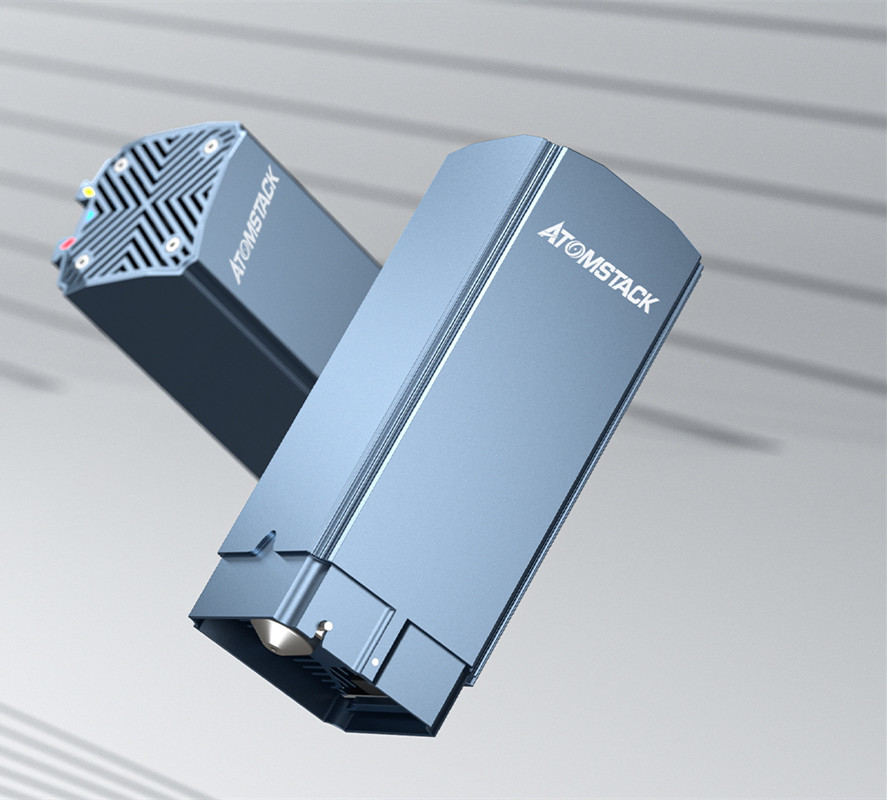 But no matter, Atomstack R30 will solve this problem perfectly. It is a laser module that is said to be made for engraving metal. Thankfully, this new toy will fit almost all Atomstack machines, such as the X7 Pro and A5 Pro and P9 and P7.
This will be interesting because if you suddenly want to engrave on metals such as gold, silver and copper, then you can easily achieve your desire to engrave on high-density materials by simply replacing it with this infrared laser head. If you want to cut and engrave wood, you just need to replace it with the original diode laser module.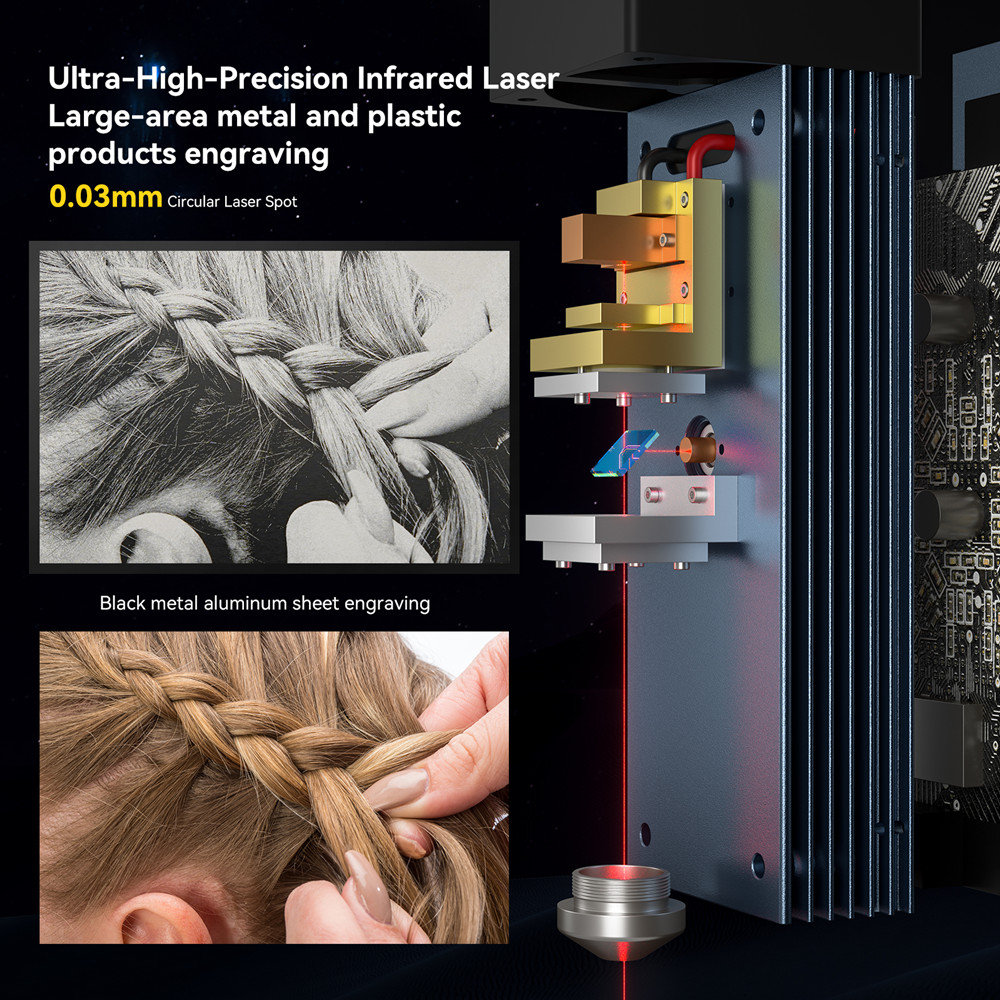 Let's talk about the parameters of Atomstack R30 infrared laser module, its light source is fiber infrared laser, wavelength is 1064nm, spot area is 0.03mm, with 20,000Hz Pulse Energy. At the same time, it belongs to the cold light source, no harm to the human skin surface, and will not catch fire when engraving, so it can be said to be a very safe laser. Because it is a cold light source, it can not do any cutting things, can not cut wood.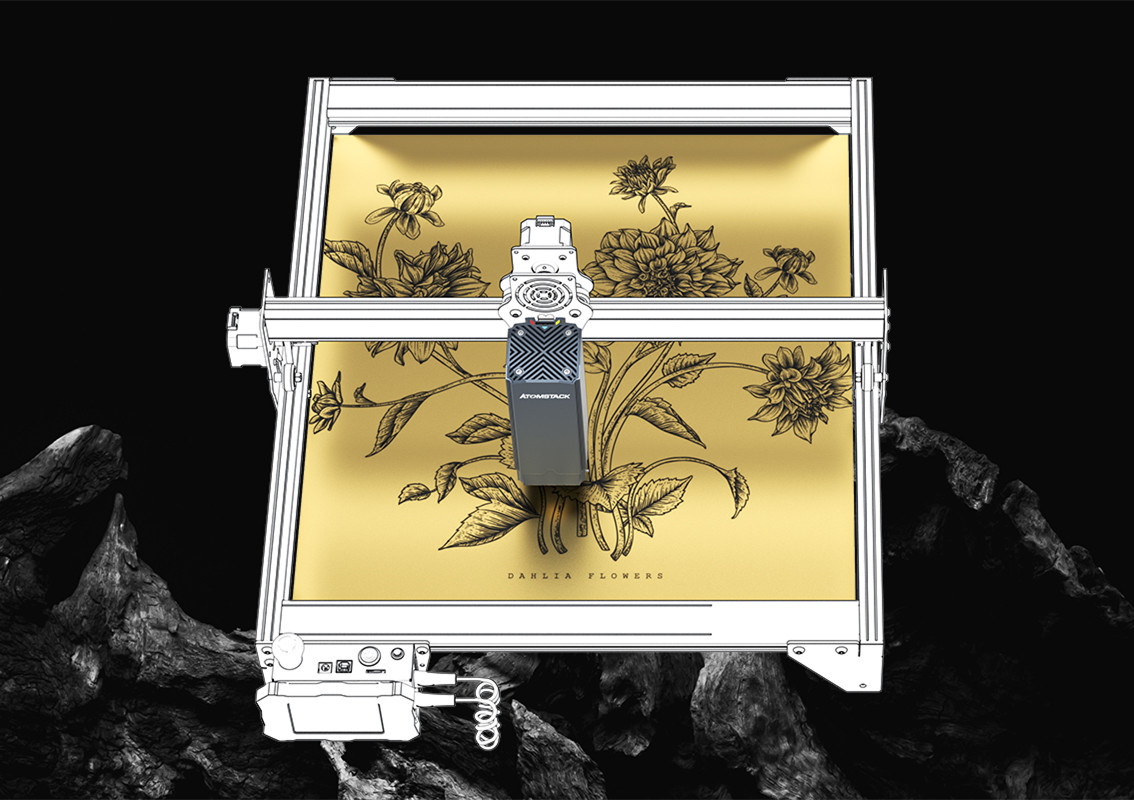 It's a fiber laser like this that gives creators more possibilities to complement the performance of the diode blue laser and be able to do things they couldn't do before. If you're a long-time Atomstack user, it's time to upgrade your gear and make those dense metals tremble.