Beelink BT3 – X Mini PC
The new MINI PC Beelink BT3-X offers a lightweight configuration under Windows 10 that is ideal as a multimedia platform for accessing a wide range of local and online content.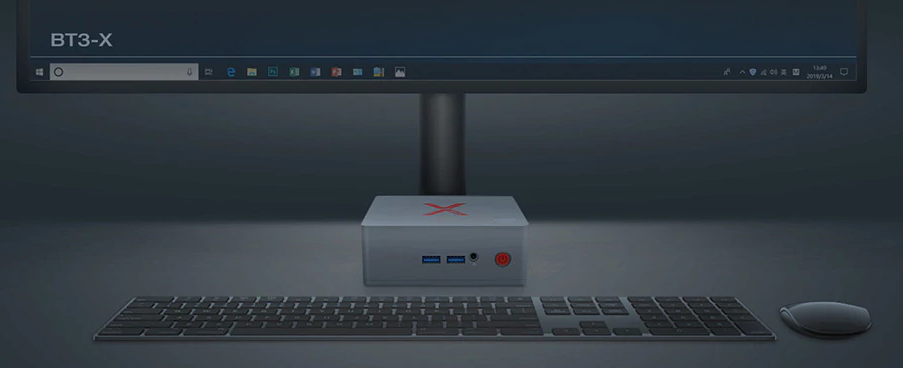 The main features of the Beelink BT3-X are that it incorporates a processor Intel Apollo Lake J3355, this processor has Dual-Core at a speed of 2.5GHz, but in turbo mode we will be able to increase the frequency to 2.8GHz to get a higher performance on time. This CPU will allow us to perform virtualization of operating systems, as it supports Intel VT-x technology, but logically we will have the limitation of the RAM memory of Beelink BT3-X itself. Another very important feature of this CPU is the incorporation of AES-NI, this will allow us to encrypt and decrypt information really quickly. Finally, this processor incorporates an Intel HD Graphics GPU in its interior, this will allow us that the reproduction of multimedia content goes totally fluid.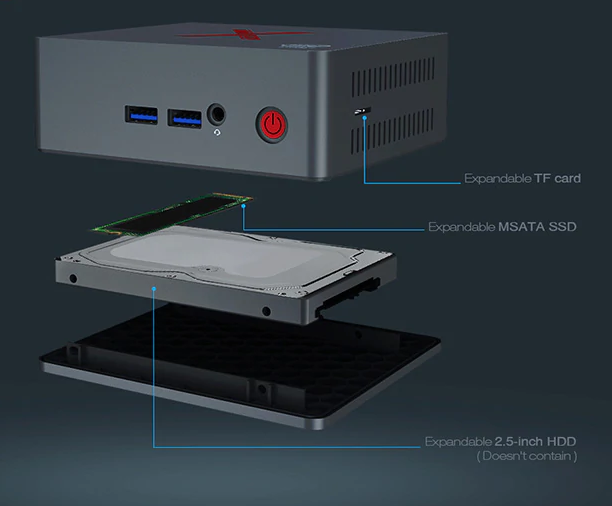 Regarding the RAM of the Beelink BT3-X, incorporates a total of 4GB of RAM LPDDR4 not expandable, but it will be enough for a basic use of the mini PC, logically this equipment is a small PC and not a computer that executes heavy tasks such as video editing etc.
In the Beelink BT3-X we have a total of 64GB of internal storage, where the operating system comes pre-installed, and where we can install the programs we want to use. In the event that this storage is short, we can make use of the slot for SD cards, where we can install up to 128GB of capacity, therefore, we believe that you will not have storage problems with this device.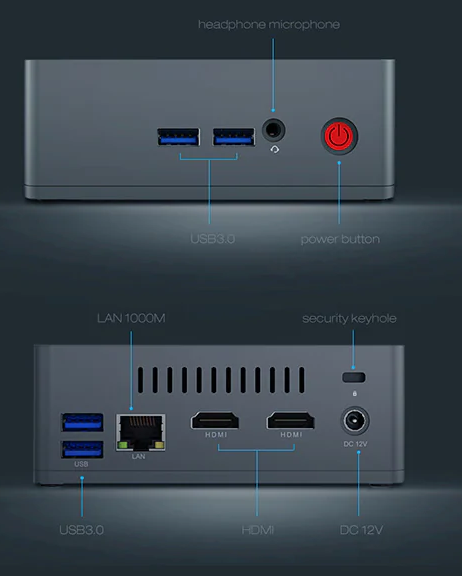 Regarding the physical connections of this mini PC, the first thing to highlight is the incorporation of a Gigabit Ethernet port for the LAN, this will allow us to transfer data up to 120MB/sec speed in the local network, and be able to take advantage without limitations of our fiber optic Internet connection. We also find an HDMI 2.0 port, with which we will be able to reproduce movies in Full HD content, in addition, we must remember that it incorporates an Intel GPU to accelerate the performance to the maximum. Other ports that has this mini PC Beelink BT3-X are two USB 2.0 ports, a high performance USB 3.0 port, a VGA port for connection to a monitor or projector, as well as an audio output of 3.5mm.
Regarding the wireless features of this mini PC Beelink BT3-X, we have dual band simultaneous with Wi-Fi AC600, this will allow us to connect to the wireless network at a high speed, all thanks to the Wi-Fi AC standard. The antennas of this equipment are internal, and does not allow the installation of external antennas with connectors RP-SMA or similar. We also have Bluetooth 4.0 technology, this will allow us to pair mobile devices, mice, keyboards etc.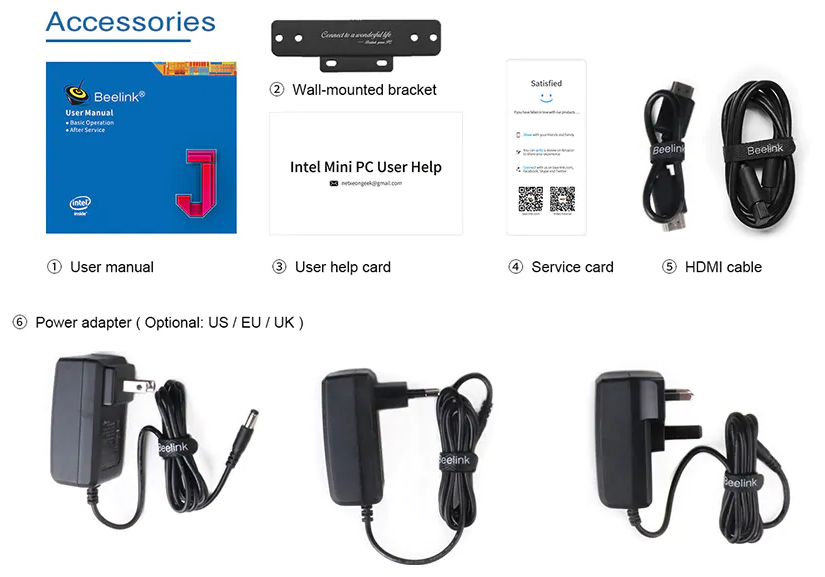 The operating system built into this Beelink BT3-X is original Windows 10 Home x64, in fact, the activation is done automatically the first time we start the mini PC. However, in this device we also have the option to install Linux, as it is still a small computer, but the problem will be found in the compatibility of Linux drivers for Wi-Fi network, Bluetooth and more.
As for the price of this Beelink BT3-X, we can find it for about $139.99 in stores like Gearbest, a good price taking into account its hardware and the benefits obtained in the test bench. Of course, if you are interested, you can click to see their company's popular products last year: Beelink BT3 Pro, a very cost-effective star MINI PC.