Blackview X1 Smart Watch with round display
Recently, the flagship sports smartwatch Blackview X1 premiered, which was equipped with functions related to monitoring of health and our physical activity, including swimming. It has 5 ATM water resistance (50 meters), if anyone wonders what exactly 5 ATM water resistance means, and how the water resistance specified in ATM (atmospheres) differs from other standards such as IP, I explain.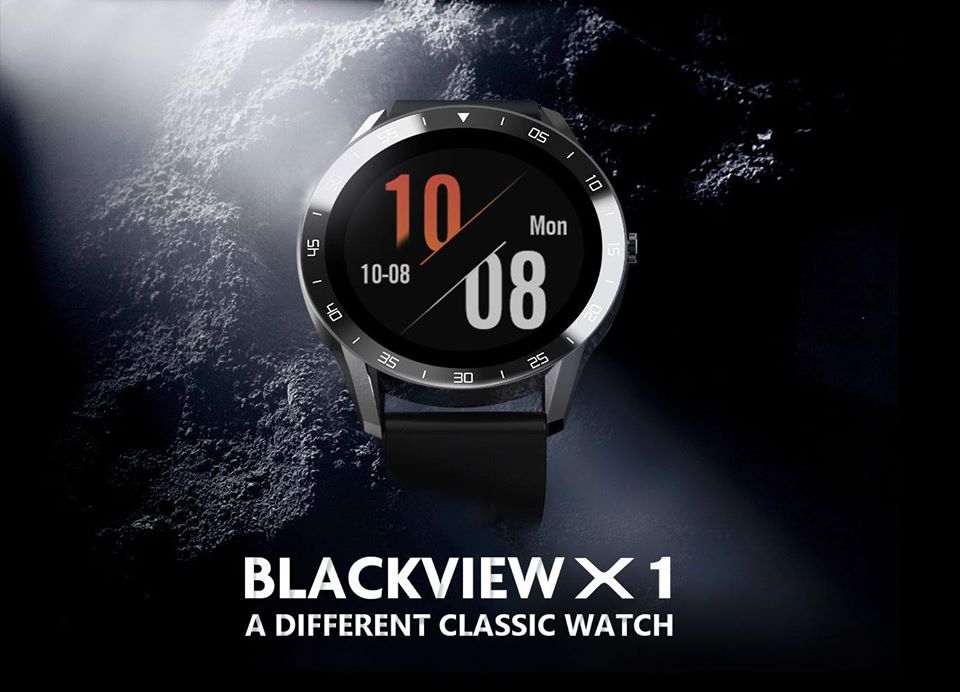 Everyone has certainly met with the degree of protection against penetration specified in IP (e.g. IP65, IP68) more than once. It is a standard commonly used in the mobile industry. For example, the latest iPhone 11 Pro meets the requirements of the IP68 standard, i.e. it has a high level of protection against the ingress of water and dust. But the IP standard does not take water pressure into account. Therefore, IP assessments do not determine the device's ability to withstand water during e.g. swimming or diving, and ATM does not.
ATM waterproof rating can be found in ordinary mechanical and quartz watches, as well as in newer wearables. The pressure that the device withstands is measured in atmospheres, which is then converted into the corresponding water depth – the deeper you dive, the more pressure the water will exert on it. 1 ATM is equivalent to the static pressure exerted by immersion in water to a depth of 10 meters. The higher the ATM ratio, the deeper the item can be immersed without harming it.
Thanks to the water resistance of 5 ATM, the Blackview X1 is resistant to immersion up to 50 meters, which means that the watch can not only withstand rain, but can also be worn when swimming in shallow water.
The smartwatch is equipped with a round, color TFT LCD display that can be operated by touch (two physical buttons on the right complement it). The screen has a diameter of 1.3 inches and a resolution of 240 × 240 pixels. The whole envelope has dimensions of 47 × 20.5 × 14.9 mm. Its upper part is covered with reinforced glass of an unknown brand.
As this is not a real smartwatch, it does not work under the control of the Wear OS system and you can not use it to pay for purchases using Google Pay. In addition, the device offers everything we would expect from this type of equipment. Users will be able to set alarms and supervise their physical activity ( Blackview X1 offers tracking of 12 types of training), as well as receive notifications of incoming voice calls, text messages and new events in applications on a paired smartphone. As for the latter, their content is displayed on the screen. Of course, there were also the option of counting steps, calories burned, distance traveled and sleep monitoring, as well as the function of continuous pulse measurement (24/7 using the HX3600 sensor).
The Blackview X1 connects to the smartphone via a Bluetooth 5.0 module and a dedicated application. Devices working under Android 4.4 KitKat or newer and with iOS 9.0 or newer are supported. The smartwatch is powered by a 260 mAh battery – according to the manufacturer's declaration, it is enough for up to 15 days of use. Charging takes place via a magnetic connector.