BlitzWolf® BW-HP2 Bluetooth V5.0 Wireless Headset
The company BlitzWolf focuses on affordable accessories, but also other intelligent products. Today we will introduce a headset marked BlitzWolf BW-HP2, which you can also buy conveniently with our discount coupon.
The affordable headset with the designation BlitzWolf BW-HP2 is available in matt black and in an "over-ear" design, resp. around the ears. These headphones have a 50 mm converter and are made of strong and high-quality ABS plastic materials, while retaining their elegance and minimalist design.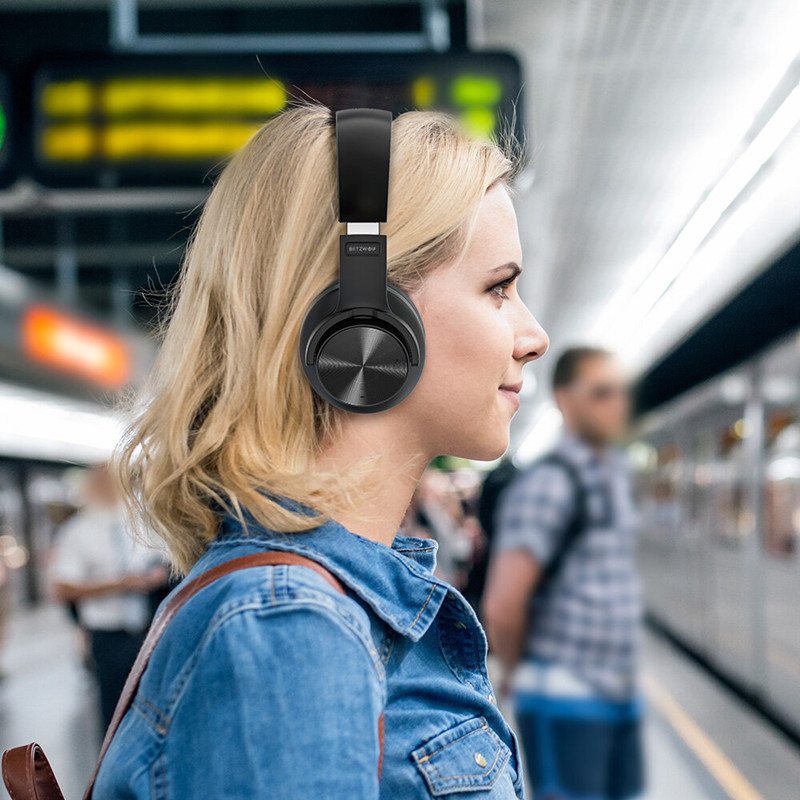 Thanks to the plastic processing, the BlitzWolf headphones have a low weight, which stopped at only the level of 240 grams. The headphones themselves do not lack a microphone for the possibility of making a phone or video call, as well as volume control, which is a really practical control element directly on the body of the device.
As it is a wireless headset, Bluetooth 5.0 technology is available. According to the manufacturer, the supported profiles include HSP, HFP, A2DP, but also AVRCP. The distance between the headphones and the connected device via Bluetooth technology is approximately 10 meters.
Convenient operation of the BlitzWolf BW-HP2 headphones is enhanced by touch controls, but also by the "Noice Canceling" function, ie the suppression of ambient noise. It will also please the frequency range, which in this case is 20 – 20,000 Hz. The impedance stopped at 32 Ohms.
There is also an integrated battery that has a capacity of up to 1000 mAh. This is enough for a total endurance of up to 42 hours on a single charge, both in the case of the spoken word, but also when playing music. The charging time of these headphones is 3.5 hours. There is also a 3.5 mm audio connector on the body of the headphones for connecting a standard cable.
The package of these headphones includes the headset itself, but also the accessories. It comes in the form of a standard audio cable with a 3.5 mm connector, there is also a USB charging cable and a brief manual for operating the product.