BlitzWolf® BW-VB1 - Coupon
Banggood Coupon: BGBWVB1025  Price: $159.99  Time: 2020-11-06
BlitzWolf BW-VB1 Stand Mixer
BlitzWolf BW-VB1 is a handy device that serves as a multifunctional mixer, grinder and even mixer in several variants. Any household where such a device is often cooked will be welcomed.
BlitzWolf BW-VB1 kitchen helper is ideal for any kitchen. It has an elegant design with dimensions of 57.7 x 28 x 39 cm and a weight of 10.95 kg. It has a stainless steel bowl with a really large 5.5 l volume. This great kitchen tool is due to the copper motor power up to 1500W. This will ensure fast and efficient food preparation. A super advantage is its low noise, which at maximum power does not exceed 75 dB.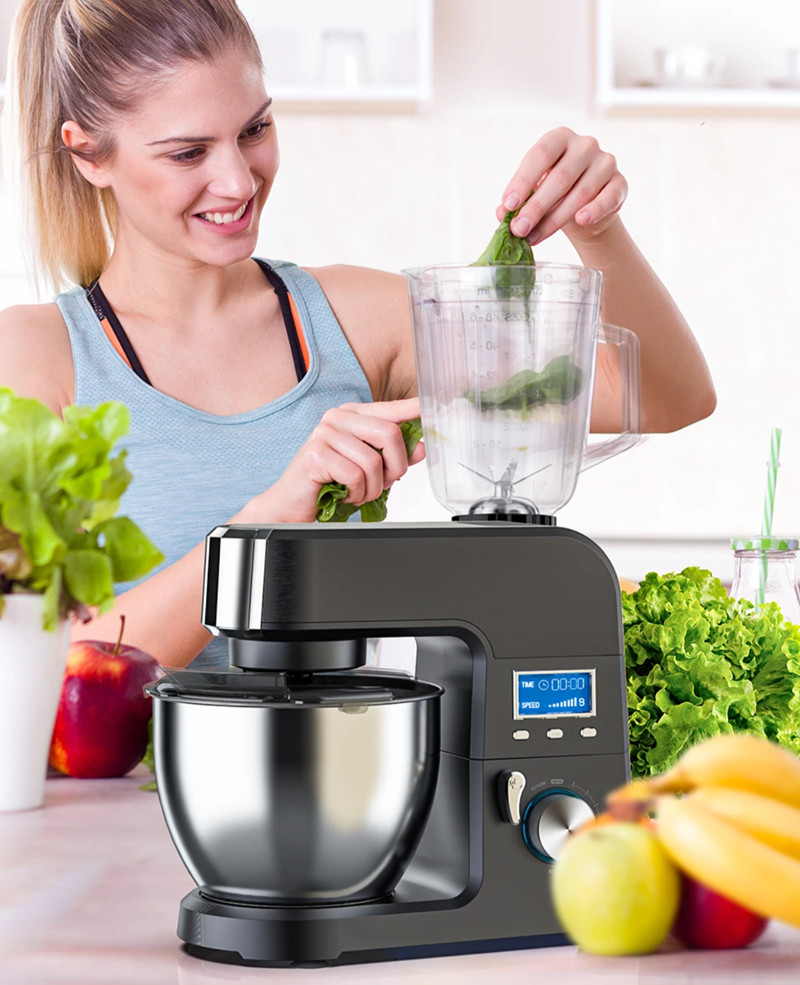 BlitzWolf BW-VB1 manages to mix anything. This is due to its 360° vertical mixer, fast mixing and also simulation of the planet's orbit. This combination guarantees truly precise mixing.
The kitchen mixer has up to 8 speed levels, which you control with a wheel on the side of the appliance. Above it you will find an LED display that shows you the selected speed level, time, etc. Below the display there are 3 control buttons.
The great advantage of the BlitzWolf BW-VB1 kitchen mixer is its versatile use. On top of it is a classic mixer, in which you can prepare a delicious smoothie. However, you can also attach a meat grinder to it, with which you can grind your favorite meat. And of course he can mix food in a large stainless steel bowl. Just choose the right extension and you can whisk, mix dough or even mix eggs.
So if you need an efficient and multifunctional kitchen helper, this blender from the BlitzWolf workshop is the ideal choice for every culinary expert. Or it can be a great choice as a multifunctional gift that is guaranteed to please.