BYINTEK P20 Mini Portable Pico Smart Android Wifi 1080P Screenless TV lAsEr LED DLP Projector
Previously the BYINTEK P10 projector had a good sales success, with several thousand orders on Sizzle. Today, I bring you a new version of the P20, a very MINI Android projector that is only 14 cm long and can be held in your hand.
Two years ago, the BYINTEK P10 was equipped with Android 7.0, and now, two years later, the BYINTEK UFO P20 is equipped with Android 9.0, the latest system in projectors. It can be used to project videos and play games, allowing for a larger display.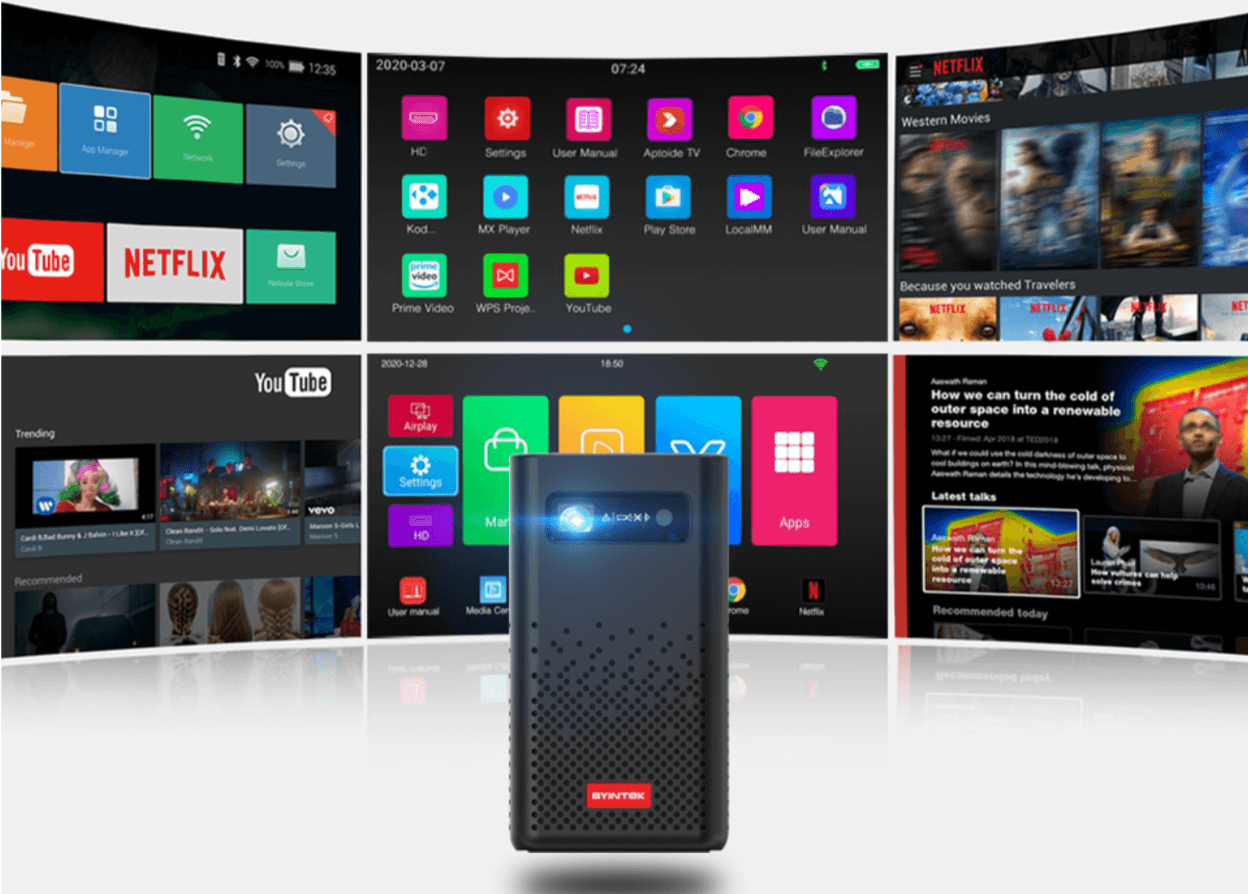 In terms of hardware configuration, we can find a quad-core Mediatek MTK9632 processor integrated inside, so it is a small body with a lot of power. The memory combination is 2GB RAM and 32GB ROM, which is more than enough for a portable device. It contains a battery inside, with a capacity of 5200 mAh, which can last up to 6 hours on a full charge.
The BYINTEK UFO P20 compact projector uses DLP DMD technology and has a resolution of 854 x 480 pixels, a brightness of 280 ANSI lumens and a contrast ratio of 2500:1. It is available in projection sizes of 30″ – 150″ and at distances of 0.2m – 4.5m.
In terms of ports, it includes a USB 2.0 port, 2.5mm audio jack and an HDMI 2.0 input port. It also supports Bluetooth 5.0, WIFI transmission.