Rogbid Brave 4G 5ATM Diving Smart Watch Phone
The Rogbid Brave has arrived which in addition to being waterproof (you can swim with it), even gives you the great advantage of smartwatches that use Android as a system, meaning you don't have to be satisfied with what the manufacturer gives and are much more customizable by installing apps. And of course it can be used for calls on its own and there is wifi, mobile internet, music playback from its own storage, GPS, bluetooth headset can be used, etc.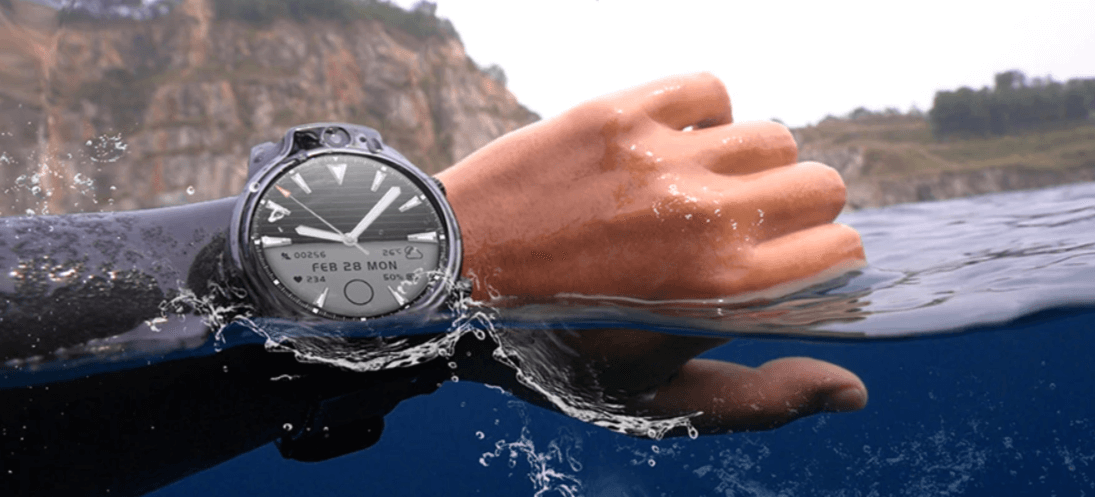 The disadvantage of such watches is the operating time, which is typically 1, up to 2 days. I mean, that was it, but that wasn't necessarily true for a while, and not even more so with Rogbid Brave, since it got a brutal-capacity battery on a smart scale (plus a good big display). In addition, there is a small charging power bank and, fortunately, the price is not dangerous, currently$179.99, with free, duty-free shipping.
It got a pretty subtle and unique look from the manufacturer, with more interesting design solutions than the interesting implementation of the camera island and buttons on the front panel. The coffee is ceramic anyway, which gives it a more professional look.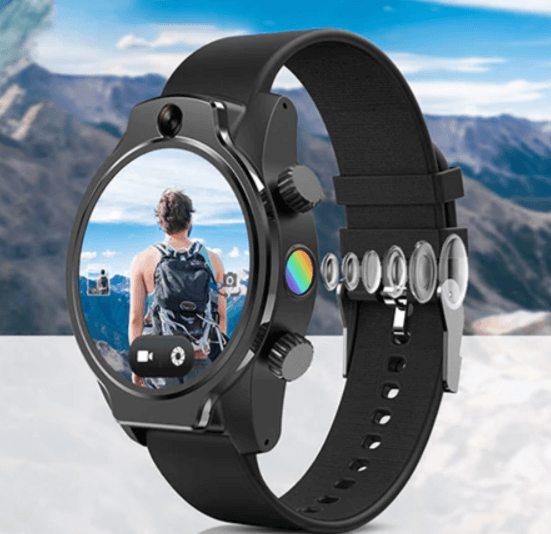 For such watches, more serious water resistance is very rare, but in this case, according to the manufacturer, it is IP68 level water resistance, you can also swim with it. The stipulation is that it must not be immersed in water hotter than 35 °C.
The display is a large 1.69 inch IPS touchscreen with a resolution of 450*450 pixels and is protected by Gorilla Glass 4. The clock face can of course be changed and presumably new ones can be downloaded.
If it's Android, then obviously the hardware needs to be able to serve, which in this case means that even a cheap smartphone would be suitable for the hardware you got: Qurd-core processor, which is the MTK6739 (max. 1.5GHz); 3GB memory (RAM); 32GB storage (ROM).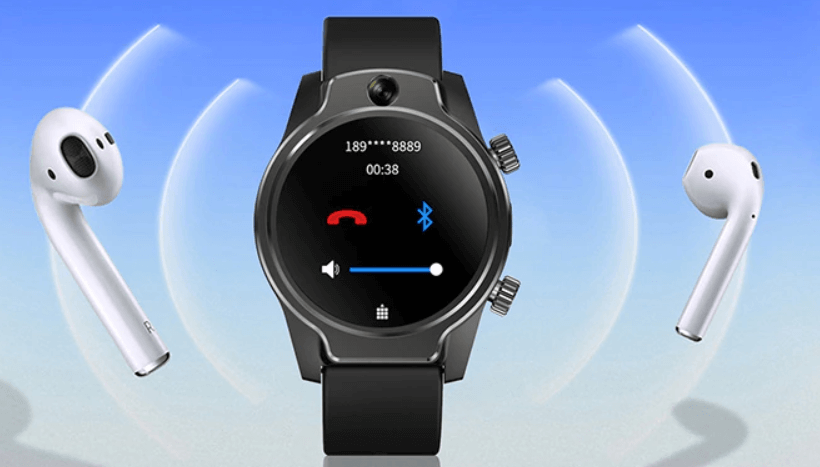 It is a 4G capable phone that can be used with a nano SIM. So calls can be made directly from the clock and of course there is 4G mobile internet, so there is Skype, Viber, etc. Of course, it has a built-in bluetooth, so you can use a headset, a wireless headset.
The initial not-so-good cameras seem to be nicely replaced by the even if not superior, but getting better cameras in the smartwatches as well. In this case, it is not one, but two cameras, one for normal photography (8MP) and one as a self-help camera (8MP) for photography or video calls. Oh and the front camera supports face unlock.
It has its own built-in GPS (GPS / GLONASS), so distance measurement and navigation are solved on its own. Obviously it has its own speaker and internal storage so you can play music on its own or with a bluetooth headset.
Its most important feature is the exceptionally large, ever-larger 1360mAh battery, which makes it possible to avoid having to charge it daily, as this is 1.5-2x the usual capacity, so it lasts longer. But this is nothing, because it has a charger that also has a power bank function, with a capacity of 2200 mAh!
And, The Rogbid Brave smart watch phone is powered by Android 7.1.1 OS, there is Google Play, applications can also be installed.