Chuwi HeroBook Plus 15.6 inch Notebook
I would like to introduce the HeroBook Plus, a 15.6-inch standard notebook from Chinese manufacturer CHUWI. This product was released around the end of last year, but we haven't posted an introduction yet on Priceboon. Recently, Banggood, a Chinese online retailer, started selling it, so I thought it would be a good opportunity to write about it.
The "CHUWI HeroBook" is a wide variation, and the HeroBook Pro and HeroBook Plus are different products.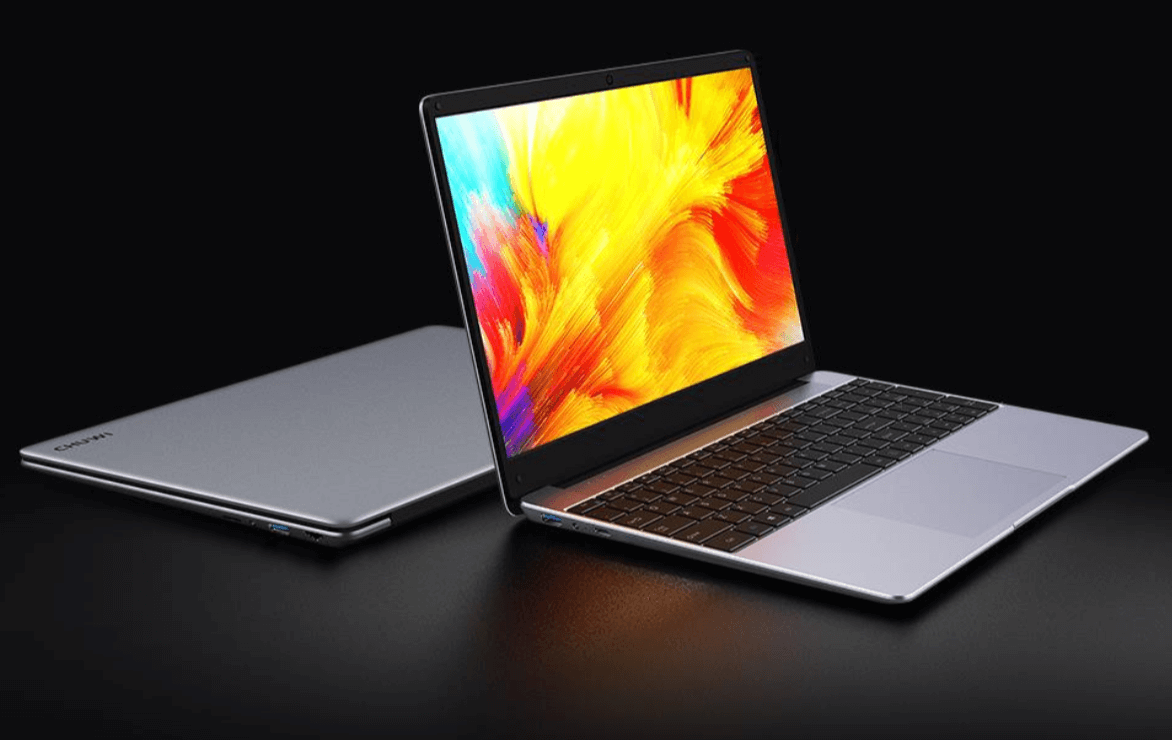 When I look at my Twitter timeline, I sometimes see people tweeting things like "Celeron is garbage. I also have a good feeling for CHUWI and Teclast, who have been vigorously releasing low-priced, high-quality Celeron machines while domestic manufacturers tend to shrink their lineup of Celeron-equipped machines.
So, the CPU is a Celeron J4125 with Gemini Lake. The model number is for a desktop, and the benchmark score on Passmark is as follows.
Celeron J4125: 3,129
Celeron N4100: 2,471
Core i3-10110U: 4,091
Core i3-1115G4: 6,422
The Celeron N4100 is a Quad-Core CPU often used in entry-level notebooks, and it is a high-performance Celeron. The Core i3-10110U is a 10th generation (Comet Lake) and the Core i3-1115G4 is an 11th generation (Tiger Lake) CPU, and although the J4125 is not as powerful as the Core i3, it is more powerful than the Celeron N4100.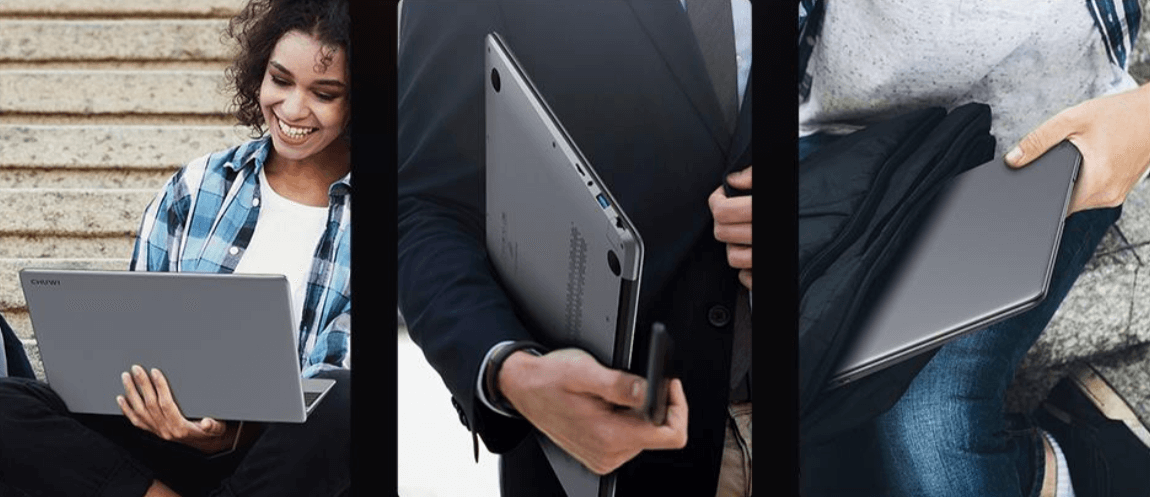 The RAM is 12GB, which is a large amount, and considering the CPU performance, it seems like over-specification. The storage capacity is also 256GB SSD, which is enough for business or study.
The display is a 15.6″ IPS LCD with FHD resolution, and I believe this is the first time a 15.6″ model will be released in the HeroBook series. This is the first time that a 15.6-inch model will be released in the HeroBook series, and I think this size is timely since the demand for standard notebooks is expanding due to teleworking.
The input and output ports are a bit lonely for a 15.6-inch notebook. In particular, it would have been nice to have another USB port (preferably Type-C). However, I appreciate that it has a wired LAN port.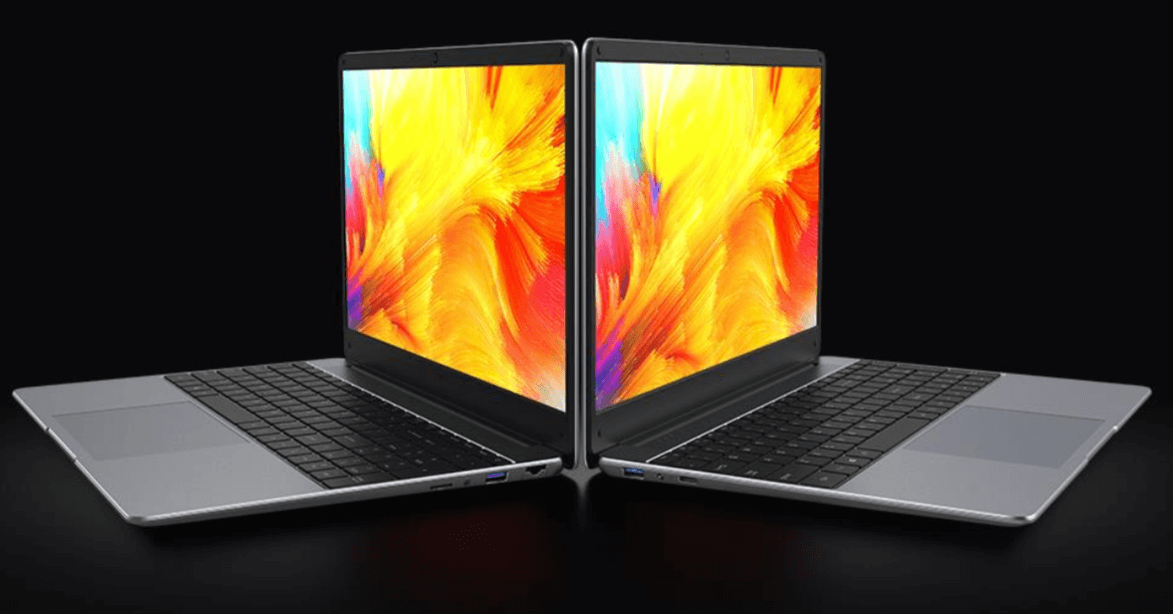 The size is great. It's not the smallest in its class in terms of height, width, and width, but I think it's compact enough for an entry-level notebook, and the 1.6kg weight is very light for a 15.6″ notebook. It's a bit heavy, but it could be used as a mobile notebook.
The HeroBook is a rather low-priced brand among CHUWI products, but this image shows that the bezel on the display surface is rather thin, so it doesn't look so unfashionable.
Most of CHUWI products are made of metal, but the HeroBook series is basically made of plastic. Compared to other CHUWI products, it is better to think that the texture is a bit inferior.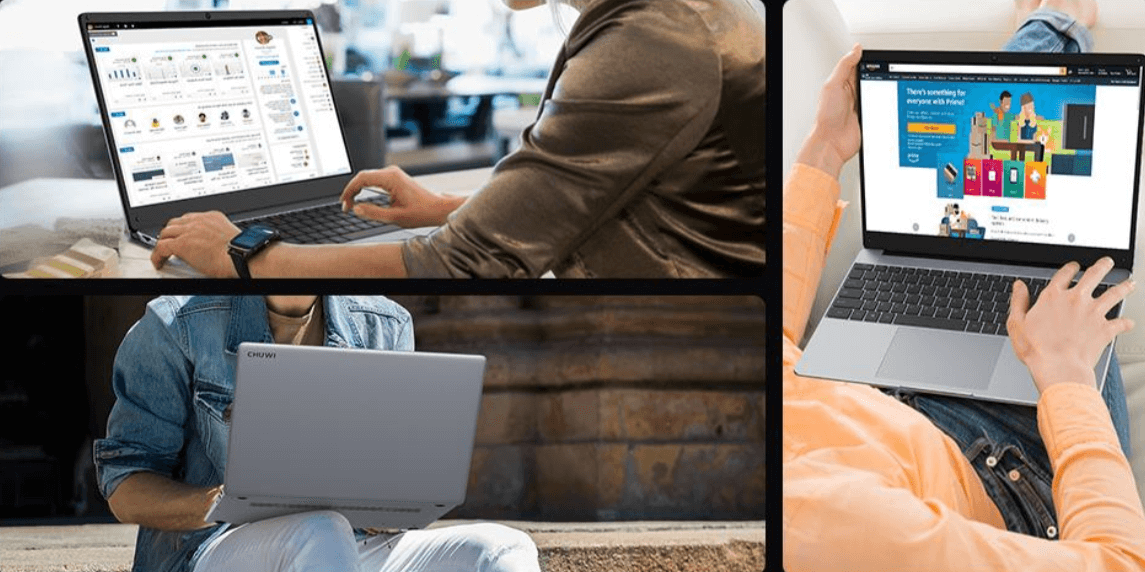 This is the keyboard of the CHUWI HeroBook Plus, which also has a numeric keypad because of its 15.6″ size. The fact that it has a numeric keypad is a welcome addition to the product, but the layout seems to be a bit peculiar. However, although we don't know the exact value, the key pitch seems to be sufficient, so once you get used to it, you will be able to type comfortably.
Also, this product is described as having "4 speakers", but I don't know where exactly they are located. You can see four speaker-like holes in the upper right corner of the image of this keyboard, but if these are the four speakers, I don't think it makes much sense.