Dreame Hair Artist SUPER – High Speed Hair Dryer
On September 30, Dreame technology once again launched a new high-speed hair dryer new product: Dreame Hair Artist SUPER, the overall length of the body compared to the previous generation of products have been significantly shortened and optimized, in addition to the compact body design, but also has a powerful black technology capabilities, 110,000 high-speed motor, intelligent thermostat control and other functions.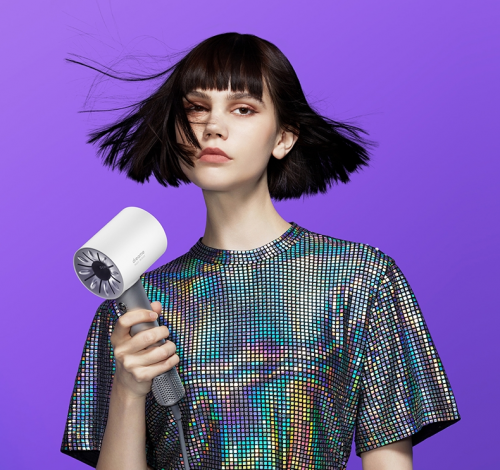 The Dreame Hair Artist SUPER has a more compact and delicate body design, which is comfortable to hold in your hand and relieves arm pain. In addition, the overall color of the body is white and high-grade gray, the overall appearance of simple and elegant, delicate touch, showing a sense of quality.
The Dreame Hair Artist SUPER is equipped with a high-speed motor that can run at 110,000 revolutions per minute, which is 6 times faster than a normal hair dryer, and a 60m/s air speed that effectively avoids heat damage to the scalp.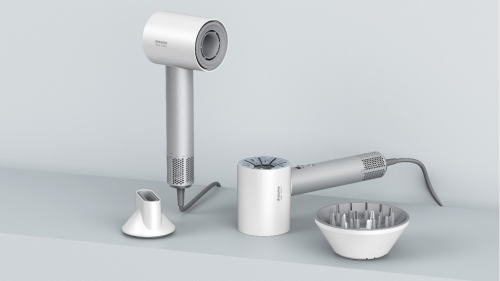 When you use a traditional hair dryer, the heat will gather at the air outlet, which will cause the air temperature to be too high and burn your hair, but the Dreame Hair Artist SUPER senses the surface temperature of your hair and adjusts the air outlet temperature in real time. Hair scales, soothing and relaxing the scalp, glowing and smoothing hair. It is worth mentioning that the built-in negative ion emitter can release tens of millions of negative ions to neutralize the positive charge on the surface of the hair, reduce static electricity, and make the hair soft and frizz-free.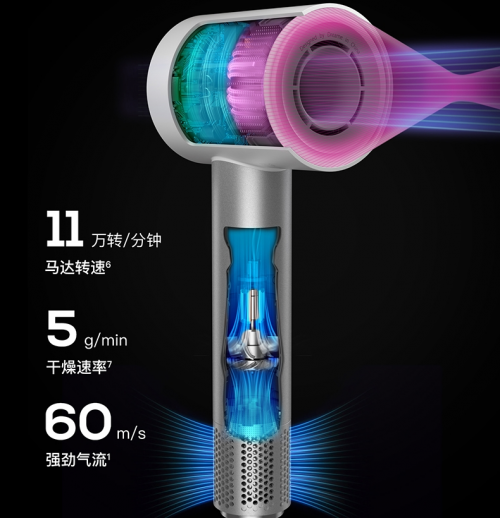 In addition to its powerful and portable design, the high speed hair dryer is also designed with the user experience in mind. It features multiple noise reduction designs such as electromagnetic design optimization and 0.3mg impeller dynamic balancing to provide a soft sounding blowing experience. In addition, the product portfolio is equipped with two classic nozzles, convenient for users with different daily styling needs.