Dreame V12 Cordless Vacuum Cleaner: First aero-grade 150,000-rpm motor with 185AW intake power
On September 15, the new Dreame Technology product launch was held with the theme of "Revolution in Speed – Performance is King", and the new Dreame V12 Cordless Vacuum Cleaner was launched. And increase the motor speed to 150,000 rpm wireless vacuum cleaner, breaking the current market mainstream of up to 125,000 rpm motor technology barriers, achieving a new technological breakthrough in suction performance more powerful. At the same time, Dreame's exclusive 8-way noise reduction technology provides superior noise control while maintaining high suction power.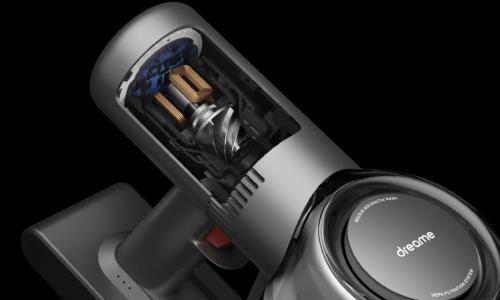 The Dreame V12 is equipped with the SPASE 5.0 Extreme Speed Motor, which can reach up to 150,000 revolutions per minute and was built by the company's Aerospace Aerodynamics team, the entire research and development team of over 200 people and took 2 years to complete, achieving new breakthroughs in the 3 major fields of aerodynamics, materials science and precision manufacturing.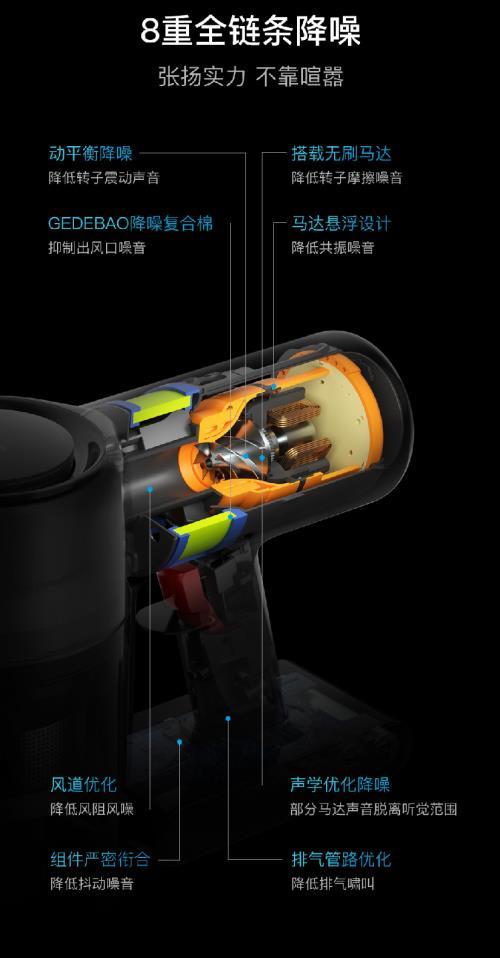 In addition, based on the strong power of the Extreme Motor, the entire machine's air ducts, current, and filtration system have been fully upgraded and synergistically optimized to efficiently transform horsepower into strong suction power and achieve deeper cleaning results in fundamental performance. With 185AW of powerful suction power, this vacuum cleaner is able to efficiently deep clean the corners of your home space, deep dirt in floor crevices, and mites in quilt cores with ease. It also comes with 9 accessories and 19 sweeping modes, so it works efficiently whether it's sweeping dirt from floors or crevices in corners, or even getting rid of mites.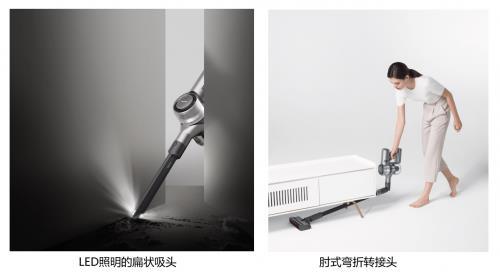 The Dreame V12 Cordless Vacuum Cleaner is a high-tech breakthrough that will revolutionize the way people clean their homes.
The super high speed also allows for ultra-low noise and all-round precise control of low-noise operation, which is perhaps the second surprise the Dreame V12 brings to consumers. Ordinary vacuum cleaners on the market usually produce more noise due to the high speed of the motor. The V12 is designed with 8 layers of noise reduction to effectively suppress the noise generated by the high speed.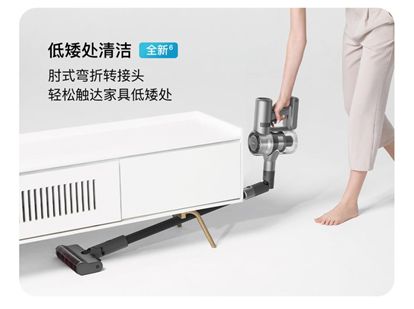 Dreame's technology development team is constantly experimenting to achieve the product's efficient noise reduction. This new product features a hybrid dynamic impeller inside the body, a centrifugal structure that is much stronger. While conventional vacuum cleaners have a gap between the cover of the centrifugal impeller and the windscreen, which increases friction and generates more noise, the dynamic balance of the mixed-flow impeller is more stable and reduces noise at higher speeds. The smooth operation with low noise brings a quiet cleaning environment and minimizes disturbance to the user in the cleaning process.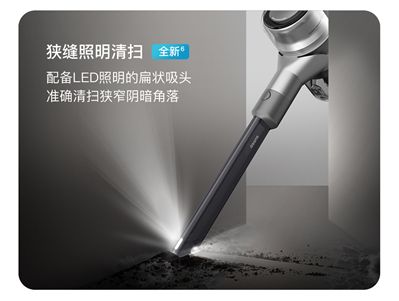 The Dreame V12 is equipped with a variety of nozzle accessories to facilitate multiple cleaning scenarios. The flat nozzle with LED lighting is able to accurately sweep dirt from narrow crevices and dark corners; the soft brush nozzle is equipped with ultra-soft fibers to sweep dust from delicate surfaces such as computers. Also, the elbow-bend adaptor makes it easy to clean dirt in low places, such as sofas and under beds, making household chores less strenuous.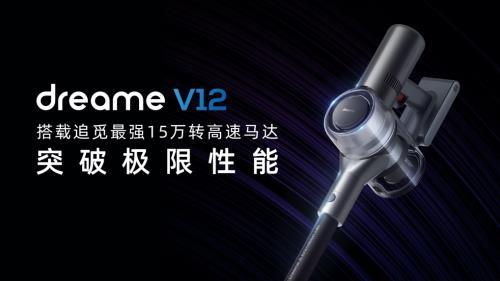 In addition, the body set electronic self-locking function, you can switch the work mode, as well as high-definition interactive screen design, users can grasp the status of real-time, to rational planning of household chores; up to 90 minutes of ultra-energy, can speed up the battle, more durable combat.