Eachine LAL 5style 220mm 6S Freestyle 5 Inch FPV Racing Drone
The manufacturer Eachine is developing the LAL range with the 5style. The carbon X structure measures 22.5 cm diagonally from motor to motor, with arms 5 mm thick. The motors are brushless 2307 to 1850KV, a little less powerful than those of the LAL5 6S. Eachine supplies Racerstar 5 inch 5046 three-bladed propellers. The whole is powered by a 4A 1 ESC of 50A BLheli_32 Dshot600. The flight controller is an LAL-F405, the same as on the LAL5. It is flashed with Betaflight, with a Bluetooth module to access wireless settings via the SpeedyBee smartphone app.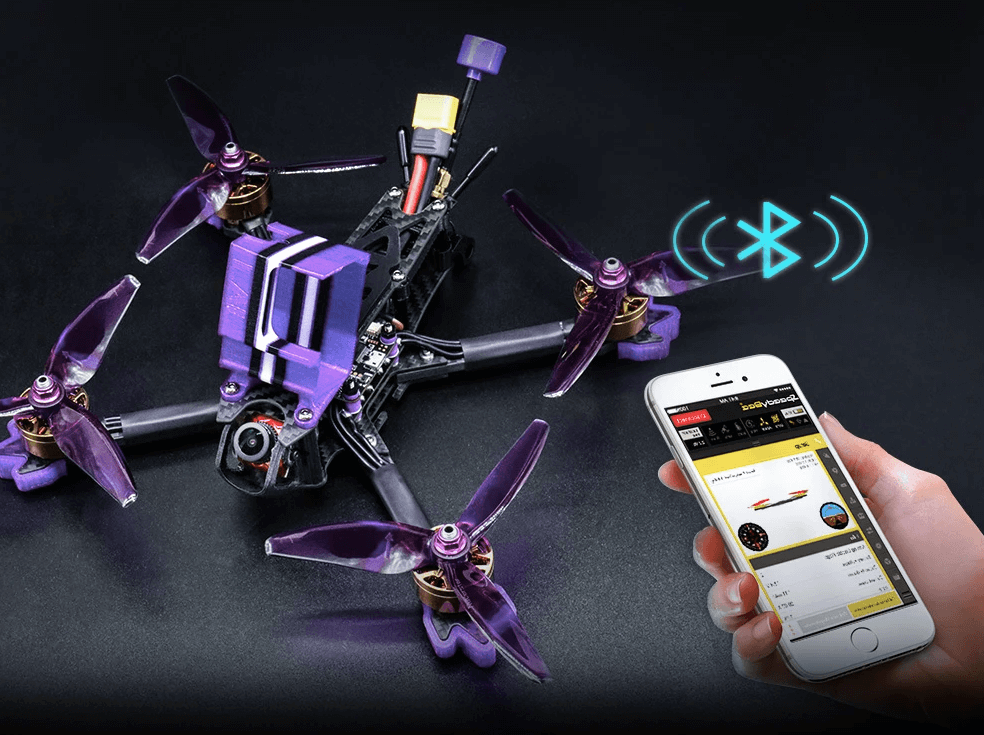 The camera is a Caddx Ratel, a 1200TVL with a 2.1 mm lens for a 180° FOV, with WDR support. It is associated with a 5.8 GHz TX805 video transmitter compatible with 40 channels, capable of transmitting at 25 mW, 200 mW, 600 mW and 800 mW. It supports SmartAudio for settings taking advantage of the OSD, and the antenna connector is in MMCX format. The LAL 5style can be delivered without a radio receiver, or with an XM + or R-XSR receiver from FrSky. Support is provided for a GoPro 6/7/8 or a 5 Session, but it is not supplied with the device, it must be purchased separately. The weight, without battery (but with GoPro support), is 395 grams.
Besides the fact that it is delivered pre-assembled, it is its price! This racer in 6S is available from $189.0 at Banggood, with availability scheduled for June 8, 2020.