Eachine Mini Cessna 550mm Wingspan EPP 2.4G 6-Axis Gyro Stabilizer RC Airplane
I rarely talk to you about fixed wing aircraft, and even less about radio controlled aircraft. But this Mini Cessna from Eachine caught my eye. It's small enough, 55 cm wingspan, to accompany your drones on the field or in the gym, for flights that are a little different. The wing, stabilizer and landing gear can be removed for transport. It's not a power monster, as it makes do with a 1010 brushed motor. But it is light: 80 grams in flight order. It is complete with ailerons, vertical stabilizer and elevator.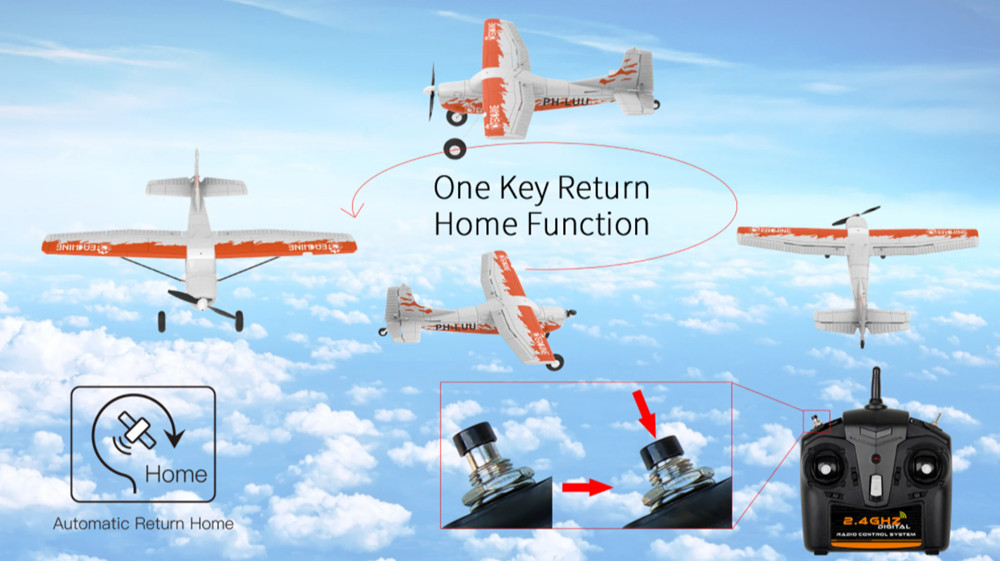 The piloting is facilitated by a flight controller with a stabilization on 6 axes. The range of the 2.4 GHz radio, supplied with the device, is about 200 meters. Eachine promises a return to the starting point at the pilot's request – we'll have to check if this function is effective, since there is no GPS. There are 3 flight modes, apparently with the possibility of disabling stabilization, and with control of the nervousness of the controls. Eachine provides 2 x 380 mAh 3.7V 1S batteries and a USB charger. The Eachine Mini Cessna is offered at $129.99 at Banggood. A perfect device to host a small combined camera and video transmitter 5.8 GHz and launch into FPV flights ?