Eachine RD200 2″ 5.8GHz 48CH FPV Wearable Watch
Small screens presented in the form of a watch, there are already several on the market. This one adopts the same principle: it is a 2-inch color LCD screen with a resolution of 960 x 240 pixels. It is equipped with a 5.8 GHz receiver compatible with 48 channels, with a foldable micro antenna on the side.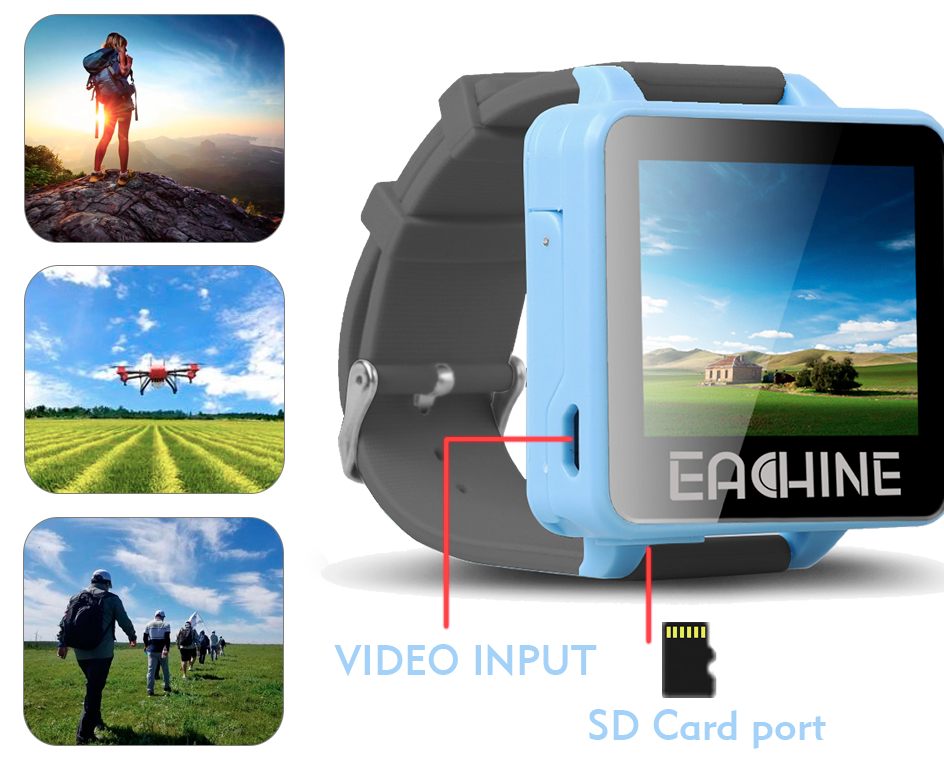 Its OSD displays signal reception quality (RSSI), the frequency on which the receiver is set, the status of the battery (watch), and the status of the memory card. Because it hosts a microSD card to record the images captured by the receiver, with an integrated DVR in 640 x 480 pixels! It also allows you to replay videos on the screen. What's the point? It is a tool that can be beneficial when you lose your racer!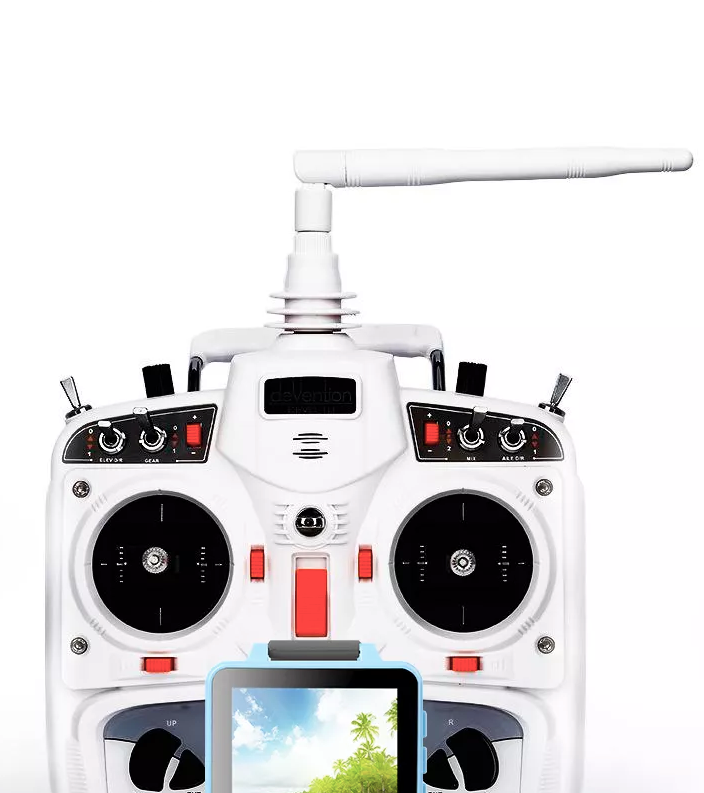 The Eachine RD200 watch is powered by a non-removable 600 mAh integrated battery which, according to Eachine, offers 1 hour of use for 2 hours of charging. Recharging is provided by a USB cable via a microUSB connector. This connector also allows you to connect a video source, with the help of a microUSB cable to A/V, the watch then becomes an external display. The watch strap can be removed, the screen is ready to be attached to a remote control to serve as a tool to control video feedback and settings before takeoff.