Fengmi M055DCN Smart Lite DLP 3D Projector From Xiaomi Ecosystem
The products that claim to be Smart can't be underestimated. Mercedes-Benz Smart is a very successful example. Now Fengmi has a small, powerful M055DCN Smart Lite Projector with a Xiaomi MIUI TV blessing, a physical 1080P resolution (4K upwards compatibility), and a 16,000 mA high-capacity battery, which is still pretty good in paper terms. How about this projector? Is it worth starting with?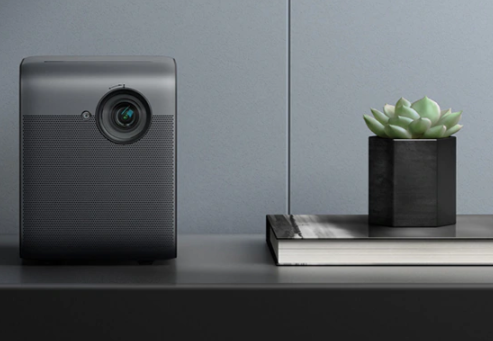 Fengmi M055DCN Smart Lite was liked at first glance when the package was opened. It uses an all-in-one metal mesh shell, a tribute to this year's most expensive mainframe, the Mac Pro. The color matching of the projector looks like a matte black with a metallic texture, and the lens is designed just where the metal mesh collides with the matte surface, which is beautiful and profound. Next to the lens is a laser sensor, which automatically focuses the projector when it is turned on and after each shift of position.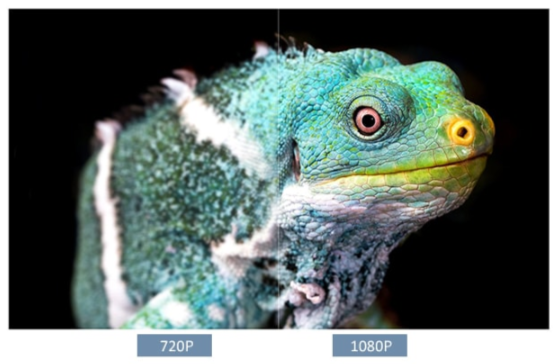 Its fuselage size is 155x125x160mm and it is only about the size of a desktop speaker. CNC mesh on all sides, in addition to beauty, but also has the role of heat dissipation channels, loudspeaker channels, of course, can also reduce the weight of the machine, after all, the projector to do so small, is to let it have more robust mobility.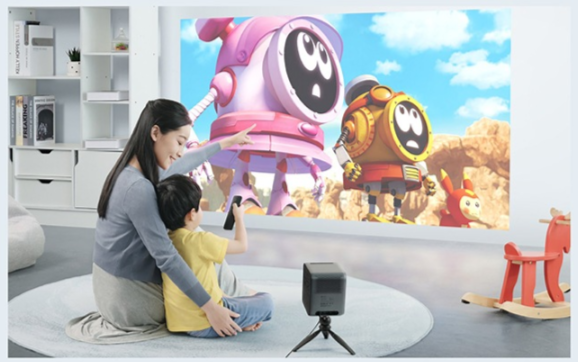 The projector has power interface, earphone interface, USB 3.0 interface and HDMI interface. Although the number of interfaces is not very rich, some interfaces are also available, which can meet the needs of daily use.
The top bar is the projected control area, the left side is the power switch, the middle is a status indicator, the right side of the Smart lettering for decorative effects, just to make the control bar look more symmetrical.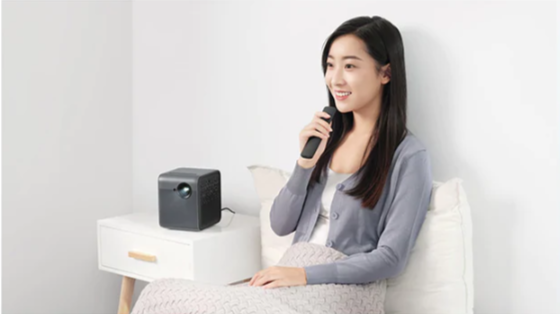 The remote controller of Fengmi M055DCN Smart Lite Projector is a Bluetooth version. The advantage of the Bluetooth remote controller is that it is not limited by position and angle, so it is more convenient to control. The projector also supports voice control, and when you need to find resources or control projections, you can do it with your mouth, and you don't need to look up pages step by step.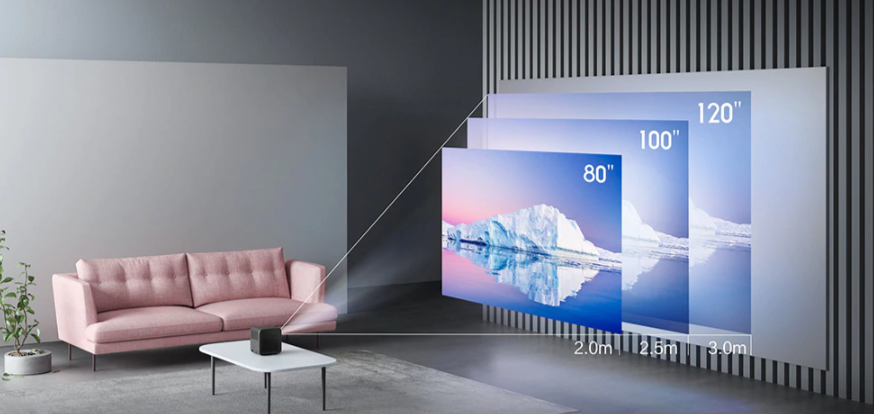 Although it is a small mobile projector, but it is not shrinking in terms of hardware and system configuration. The hardware configuration adopts 1080P full HD resolution, 16000mAh battery, 0.33 DMD display technology, LED light source, 1.2: 1 projection ratio, 550ANSI lumen brightness, support for lens autofocus, trapezoidal correction (left and right ± 45 degrees, vertical ± 45 degrees), 3D and high fidelity sound (DTS + DOLBY double certification).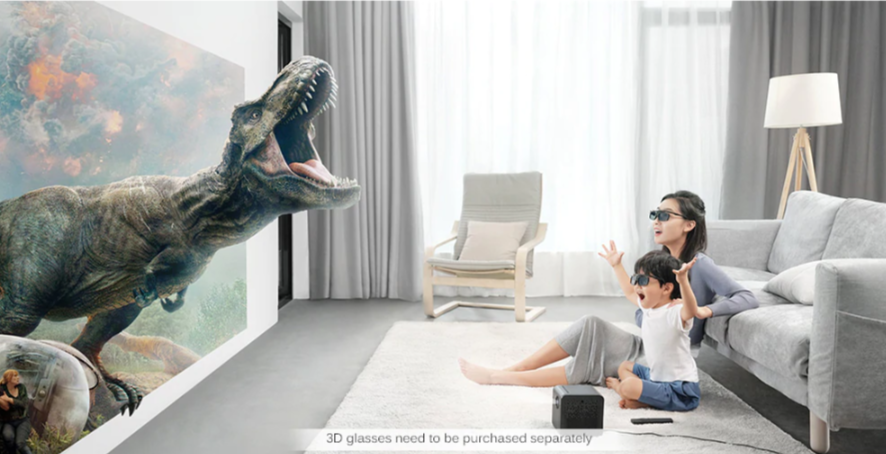 In terms of system configuration, it uses the Amlogic T968-H processor, which is currently used in a number of Xiaomi models as well as $1000-level laser projections. The processor supports 4K 60fps H.265 hard decoding and HDR. With 2GB of projected memory and 16GB of fuselage storage, users can install many applications. This product also supports AI Bluetooth voice remote control, using the same MIUI TV as Xiaomi TV, which is very rich in resources and applications. It can also control the MIjia smart home through projector, which is more convenient to operate.