Geeetech A10T Mix-color 3D Printer
If you've already had the opportunity to take your first steps in the exciting world of 3D printing and want to keep moving forward, it would be a good idea to consider the possibility of getting a model that can print in different colors, such as the Geeetech A10T. To do this he uses a nozzle fed by three filaments that manages to create multicolored pieces. It also has other interesting features, such as an optimized 360º cooling system, filament detection sensor or the ability to continue printing from where it was left after a loss of energy.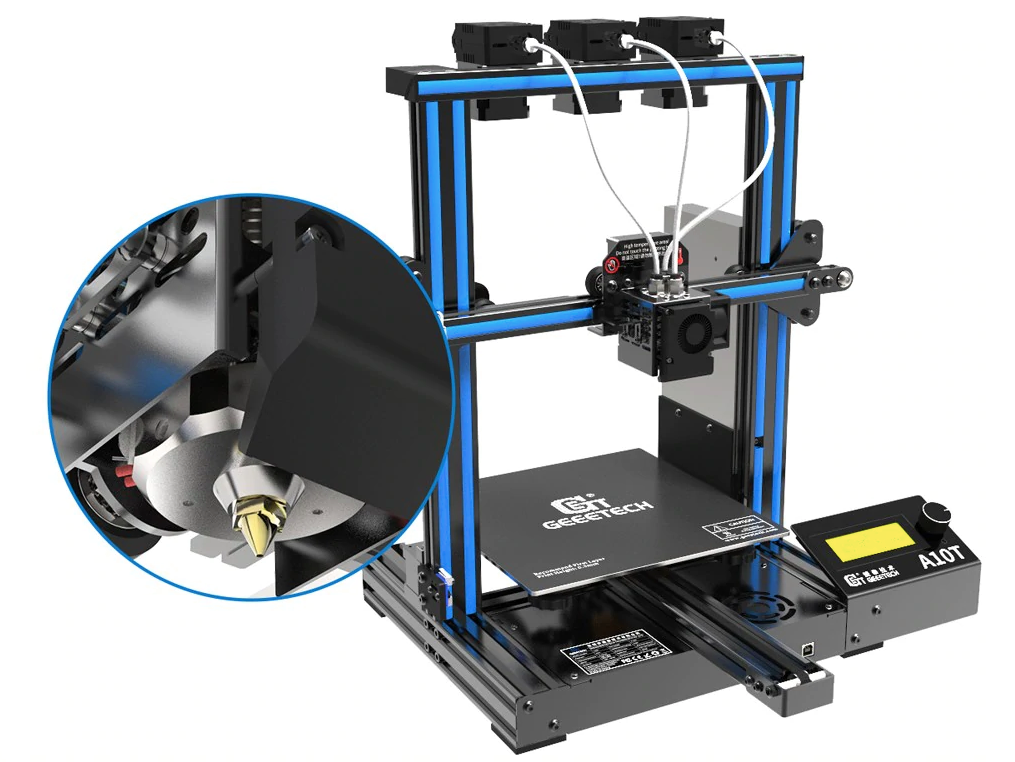 This 3D FDM color printer "copies" its design from other Chinese manufacturers. That's why its structure will be very familiar to you. You can't say it's excessively heavy equipment. Its almost 8 kilos will not be an impediment for you to take it out of the box with relative ease. It also comes in several modules to make it easier for you. And as far as the assembly is concerned, following the instructions will not cause you any problems. Especially if you already have some experience. A good part of the chassis is made of an aluminium alloy and the platform stands out for its high level of adherence.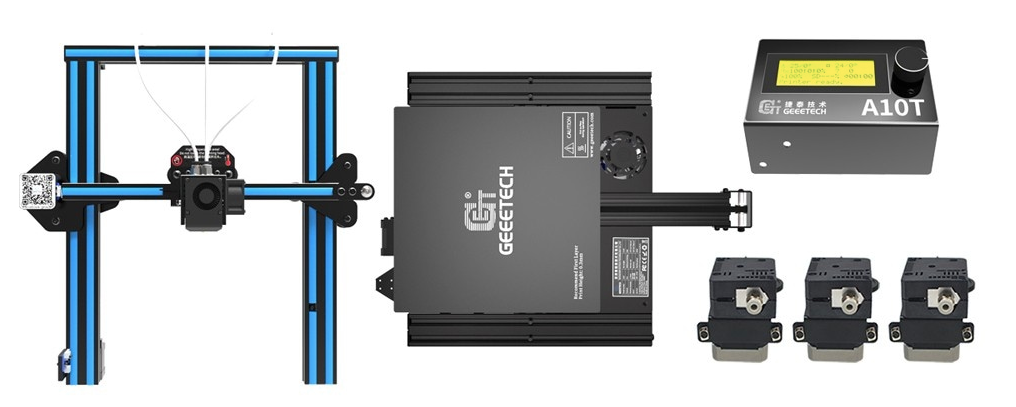 In order to provide such a large printing area (220 x 220 x 250 mm3), it is essential that the Geeetech A10T has generous dimensions: 478 x 413 x 485 mm3. This will also allow you to see the print details in 360 degrees. During printing, on the screen we can see different information, such as the temperature of the extruder or the printing speed. But what makes it different, is its ability to print in different colors, mixing up to 3 filaments of any color, through an innovative system that uses an extruder of 0.4 mm with triple feed.
The positioning accuracy in the X/Y axes is 0.011 mm and 0.0025 mm in the Z axis. In addition, it can print at a maximum speed of 60 mm/second. Another advantage is that it is prepared to print with different materials (PLA, ABS, etc.) with a diameter of 1.75 mm. It should also be noted that the nozzle reaches 250 º C.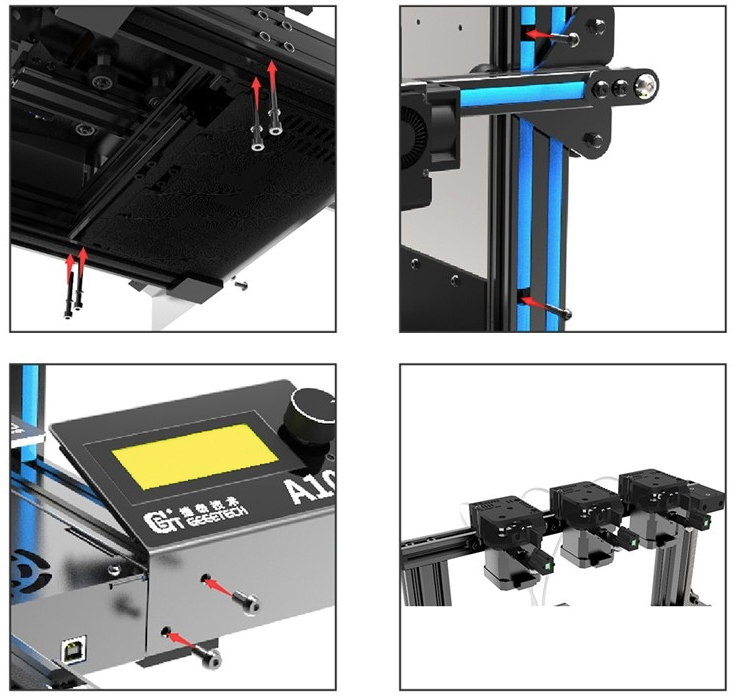 One thing we can't overlook is that this Geeetech A10T 3D printer is open source. Its GT2560 board will allow users to carry out any type of modification in the firmware, and then share it with the community. This "printer" is compatible with Windows, Mac Os and Linux, and can work with different software, such as Cura, Repetier-Host or EasyPrint 3D. It can be used with USB connection or with an SD card. There is the option to purchase separately a WiFi module to enjoy wireless connectivity.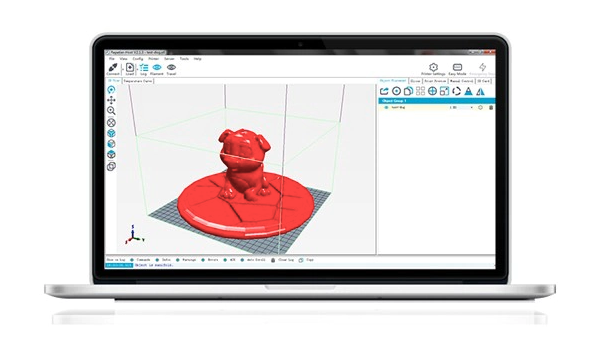 For those who prefer to "meddle" with a 3D DLP resin printer, we recommend the Anet N4. In addition to its functional design, it features a color LCD touch screen and is based on a new stereoscopic technology called MSLA.