GMK NucBOX2 Plus MINI PC With CORE I5-1135G7
The GMKtec NucBox 2 Plus takes over from a more hesitant model, which betrayed the brand's youth. Launched almost a year ago to the day in February 2021. This first NucBox 2 also had an Intel Core i5 processor, but an eighth-generation chip, an 8259U. It offered 8GB of scalable RAM and 256GB of NVMe storage.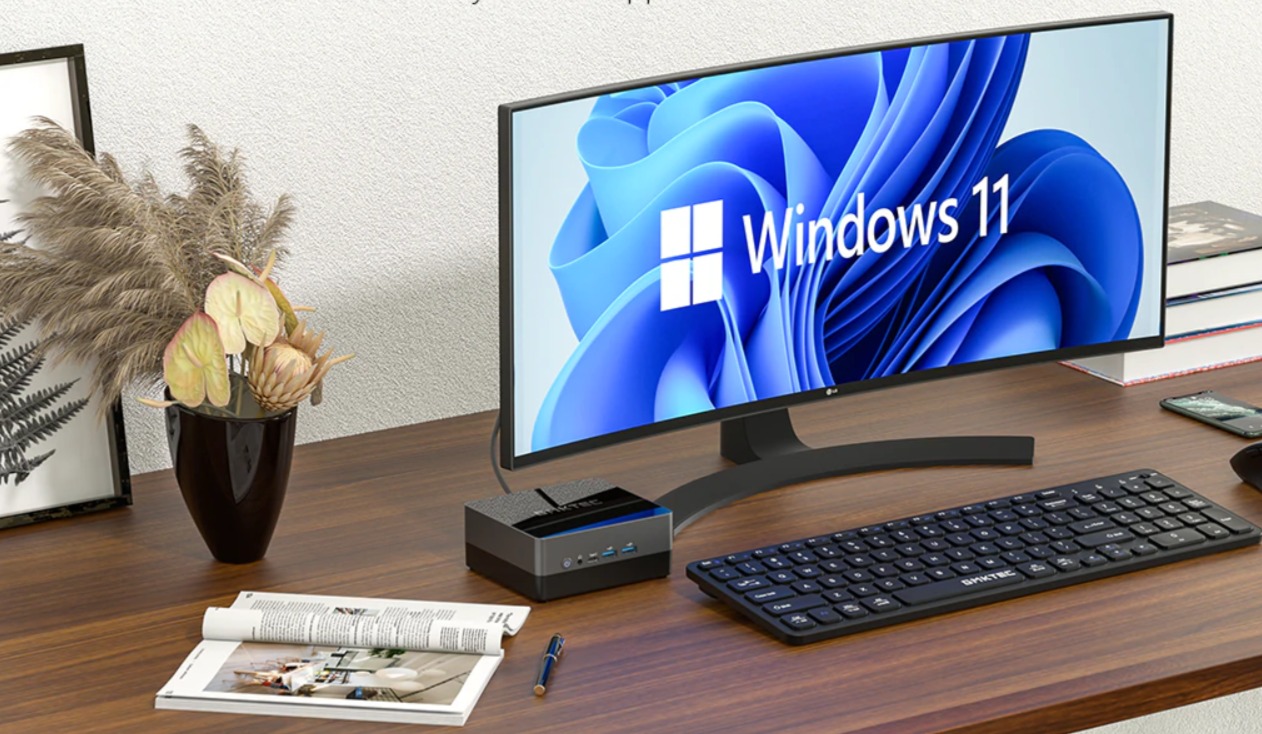 So a year later GMKtec launches the NucBox 2 Plus which upgrades to a Core i5-1135G7 surrounded by 16GB of DDR4-3200 RAM on two SoDIMM slots and no less than 512GB of NVMe PCIe storage on an M.2 2280. The whole thing now runs on Windows 11 Pro. Obviously, the price has changed, if the first model was traded around $450 in import, the newcomer is announced at more than $700 … A price difference that is probably explained by the changes in components and, in particular, the integration of some interesting but expensive options … Note that it is possible to increase the storage to 64 GB and that the SSD M.2 2280 is accessible. The device also has a 2.5″ slot to add additional storage.
Remains that competitors to GMKtek are numerous and that we find, for example, the Minisforum TL50 in 12/512 GB at 499 USD in import. So an equivalent but more affordable formula of the same type of performance.
However, the GMKteck NucBox 2 Plus offers some interesting points such as a rather nice connectivity with a Thunderbolt 4 port. This is an expensive option but it offers very relevant functions for many uses. This will allow to drive a third screen, to broadcast data, to connect to the network and other relevant points especially with a dedicated hub or a graphics card in an external chassis.
It also offers four UBS 3.2 Type-A ports, two HDMI 2.0 outputs, a MicroSDXC card reader, a Gigabit Ethernet port and a stereo combo audio jack. All this in a very compact chassis of 12.5 cm wide by 11.2 cm deep and 5 cm thick. A chassis unfortunately covered with plastic and which will ensure a cooling by forced ventilation only.
The connection to wireless networks will be through an Intel AX201 Wifi card with support for Wifi6 and Bluetooth 5.2. The manufacturer indicates that the machine can be driven by Windows 10 or 11 as well as a Linux distribution. Finally, the machine benefits from a VESA mount to position it anywhere.