GMK NucBOX2 – The second generation MINI PC With Intel Core i5-8259U
You probably remember the first GMK NucBox of the name, a device that came from the depths of Chinese OEM production and sold live while others launched a pseudo participatory fundraising campaign. This first MiniPC seems to have worked well, which gave ideas to GMK which announced the launch of a NucBox2.
Larger, more powerful, the NucBox2 is equipped with an Intel Core i5-8259U processor. A 2018 solution with a 28-watt TDP that develops frequencies from 1.1 to 3.8 GHz on 4 cores and an Intel Iris Plus 655 graphics circuit. A chip recently seen in Beelink's productions with the SEI10 and GTI10 of the same name.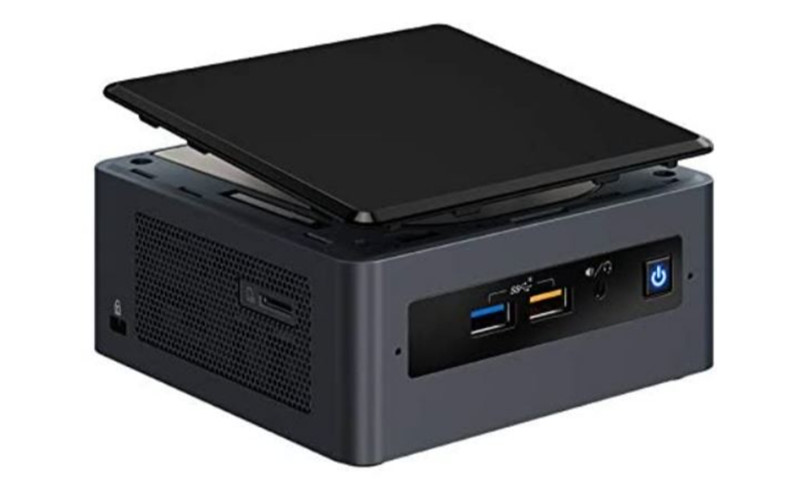 The NucBox2 will offer two SoDimm slots allowing the addition of 8 to 32 GB of DDR4-2400 and will offer an M.2 2280 PCIe NVMe slot as well as a more classic SATA 2.5″ bay. It will be equipped with a Wifi6 and Bluetooth 5.1 solution as well as a fairly wide range of connectors. There will be two 2 x HDMI 1.4 video outputs as well as a USB 3.0 Gen 2 Type-C port and four USB 3.0 Type-A ports. There will also be a Gigabit Ethernet port.
The size of the machine and its availability, which was announced for sale at the beginning of this month, is not known at the moment and is not yet confirmed. Neither is its price. The brand will find itself here confronted with a strong opponent since the excellent NUC8i5BEH is still distributed by Intel and is traded in Barebone format at 300 USD and some dust.
To say that this Nucbox2 from GMK is a pure OEM product just decorated with a logo by the brand seems obvious. The motherboard has to be assembled by a third party white label manufacturer and the choice of the case was the only point where GMK was really influential. It is in any case confirmation that the Core i5-8259U processor is now available to Chinese white-label manufacturers. This is excellent news because it is a very good compromise between performance and consumption.