Beelink SEi10 10th Generation Office Mini PC
The Beelink SEi10 stands out above all for its use of this Inter chip. After Beelink GT-R in AMD Ryzen 5 R53550H, the brand is now moving up a gear with a solution that incorporates a Inter chip that is more powerful but also more energy-hungry.
The Intel Core i3-1005G1 is a power efficient dual-core SoC for laptops and Ultrabooks based on the Ice-Lake-U generation that was announced in Mai 2019. It integrates two Sunnycove processor cores (4 threads thanks to HyperThreading) clocked at 1.2 – 3.4 GHz (single and dual core Turbo).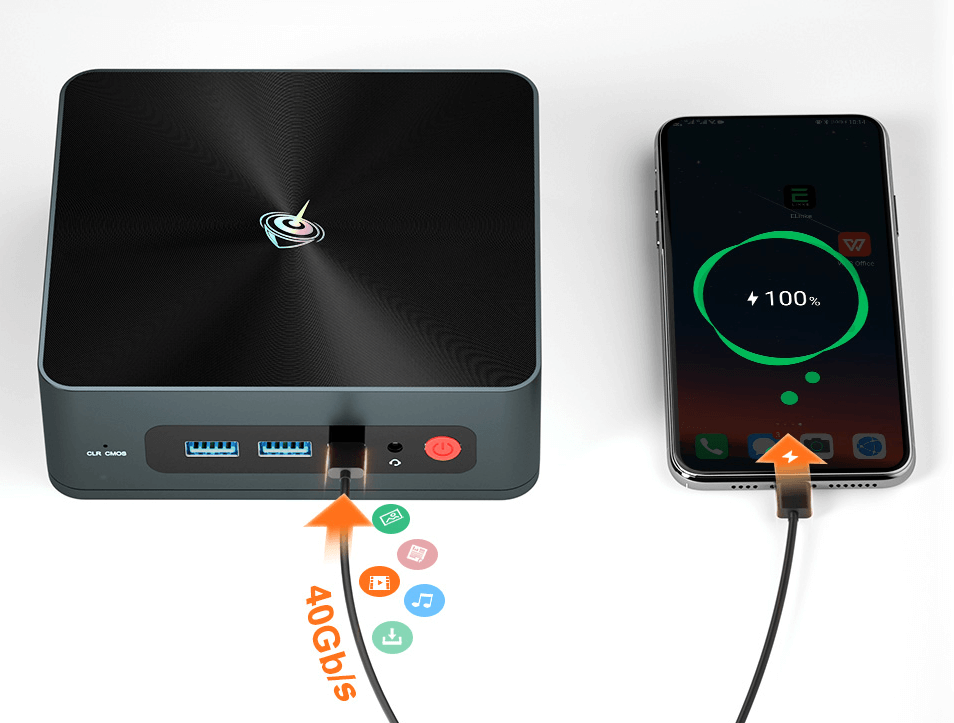 The advantage of this new processor is of course its power: the machine will be able to do more things with beautiful multimedia, office automation and even FullHD video editing or image retouching capabilities. It will also be more comfortable in 3D whether it's for design, printing or gaming. Of course, the integrated graphics chipset won't allow the latest UltraHD titles with full details, but the chip will be enough for a nice range of games in different resolutions.
Another MiniPC Minisforum DMAF5 currently still in production after a participatory fundraising campaign, shows you the rather wide range of possibilities of this processor from a gaming point of view. Without transforming this MiniPC into a gaming machine, it offers the possibility of offering relatively complete gaming sessions on a primarily family computer.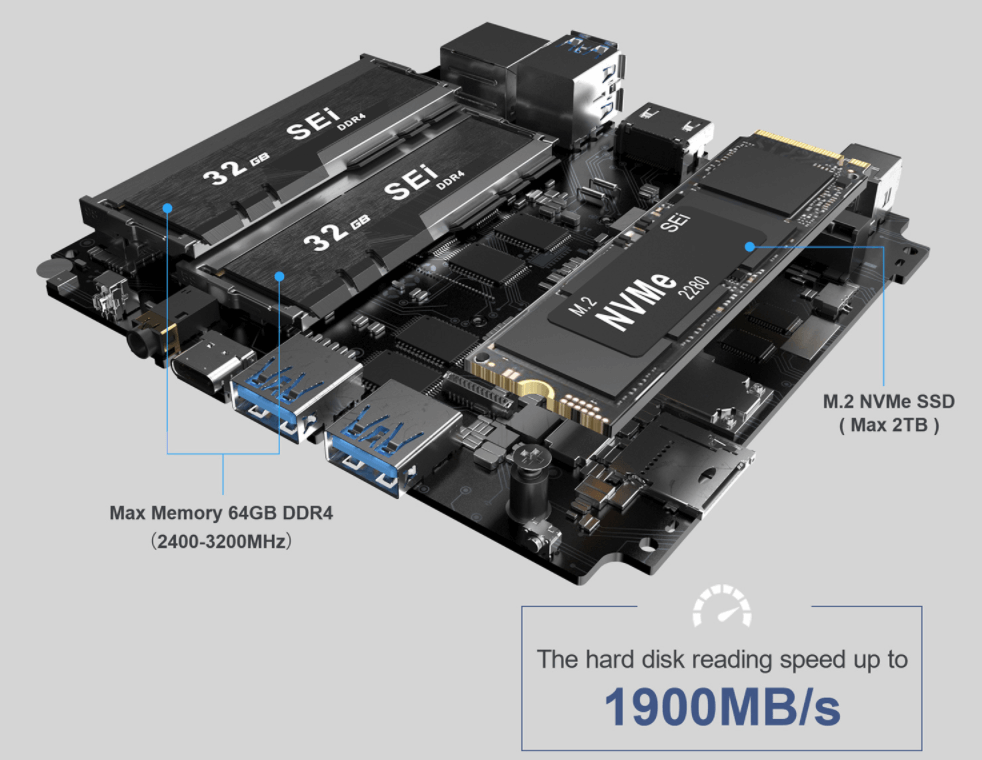 There is still a small problem, the 35 watts of TDP will not go unnoticed in this SEi10 which seems to keep all the characteristics of its predecessors. Same dissipation system, same ventilation… What has been planned for 25 watts will have to take 10 watts more. This shouldn't necessarily be a problem, but it will have to push the ventilation to a level probably much higher than before. The chassis still measuring 12.8 cm on each side and 5 cm thick, I doubt that Beelink has revolutionized its cooling mode.
For the rest, the solution is a pure clone of the previous models with two dual-channel DDR4 RAM slots occupied by 8 GB of RAM. Storage is provided by a 256GB/512GB SSD in M.2 2280 NVMe. This storage can be supplemented by a classic SATA 3.0 2.5″ solution.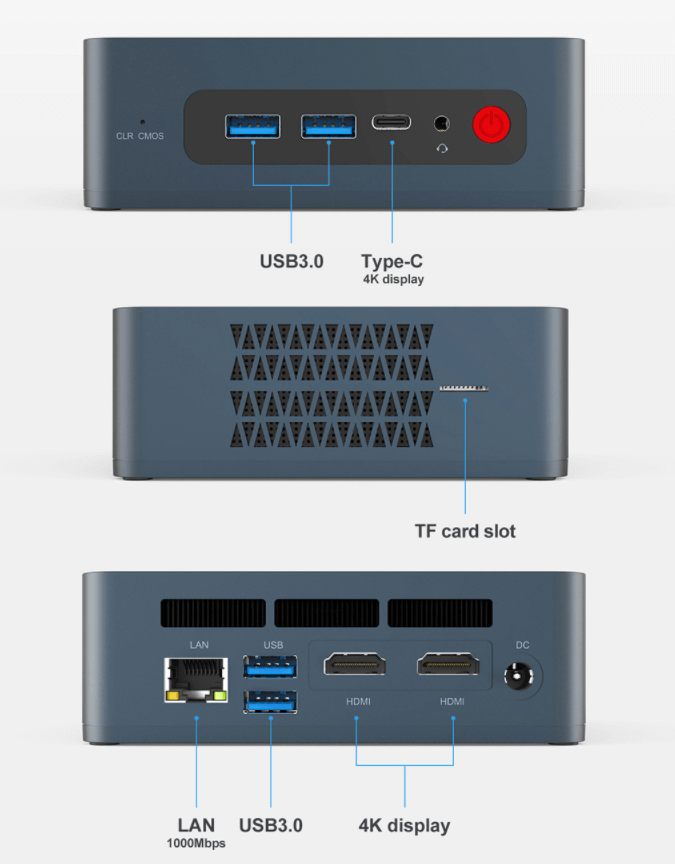 Connections also remain the same with a USB 3.0 Type-A and a USB 3.0 Type-C port on the front panel, accompanied by two separate 3.5 mm audio jacks and a start button. On the rear panel, the classic Gigabit Ethernet ports and two video outputs in HDMI 2.0 and DisplayPort accompanied by four USB Type-A ports: two in USB 2.0 and as many in USB 3.0. The machine will be able to drive a total of three displays by combining the classic video outputs and the USB Type-C port. The Beelink SEi10 still offers Wifi6 and Bluetooth 5.0.